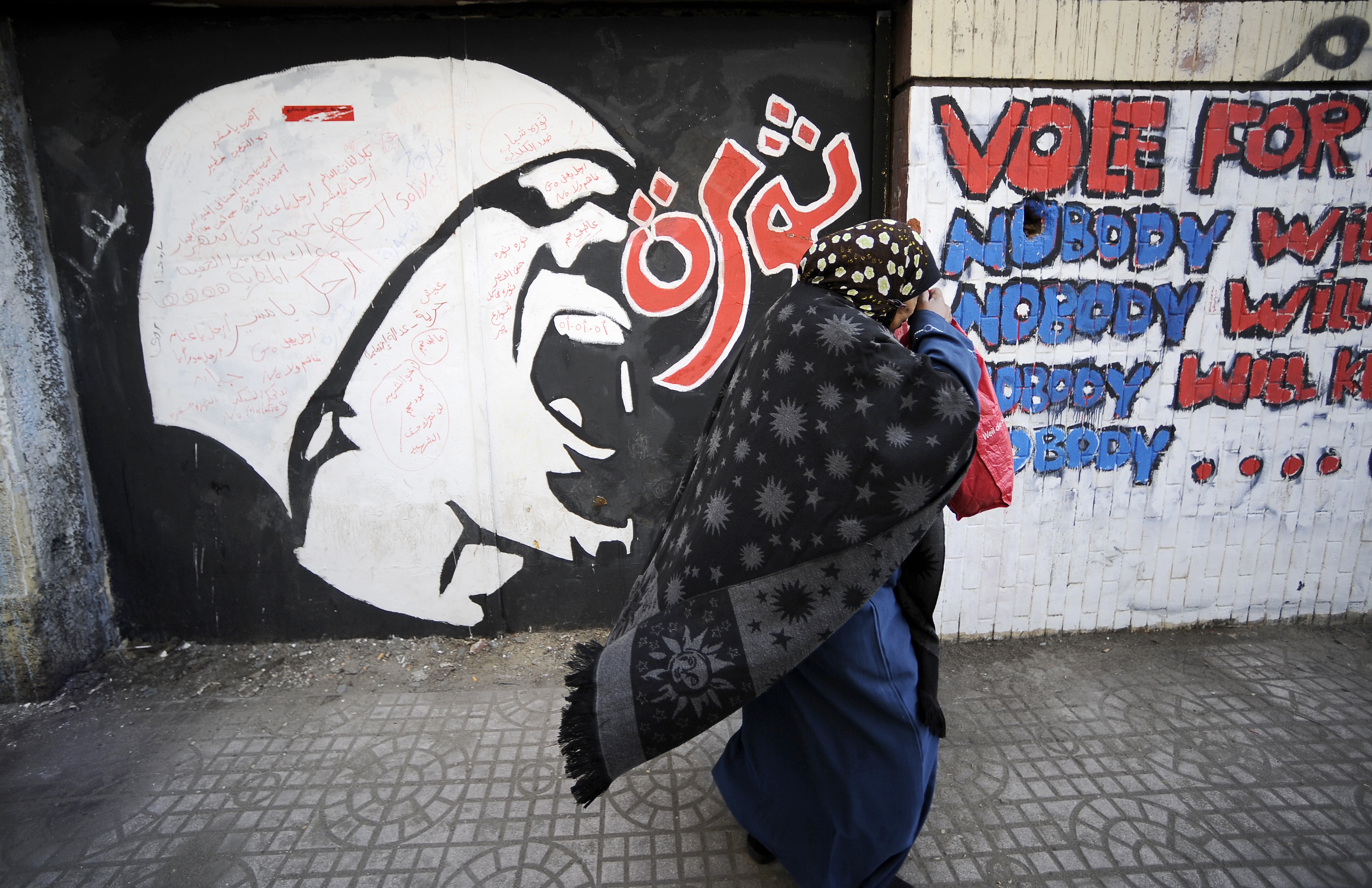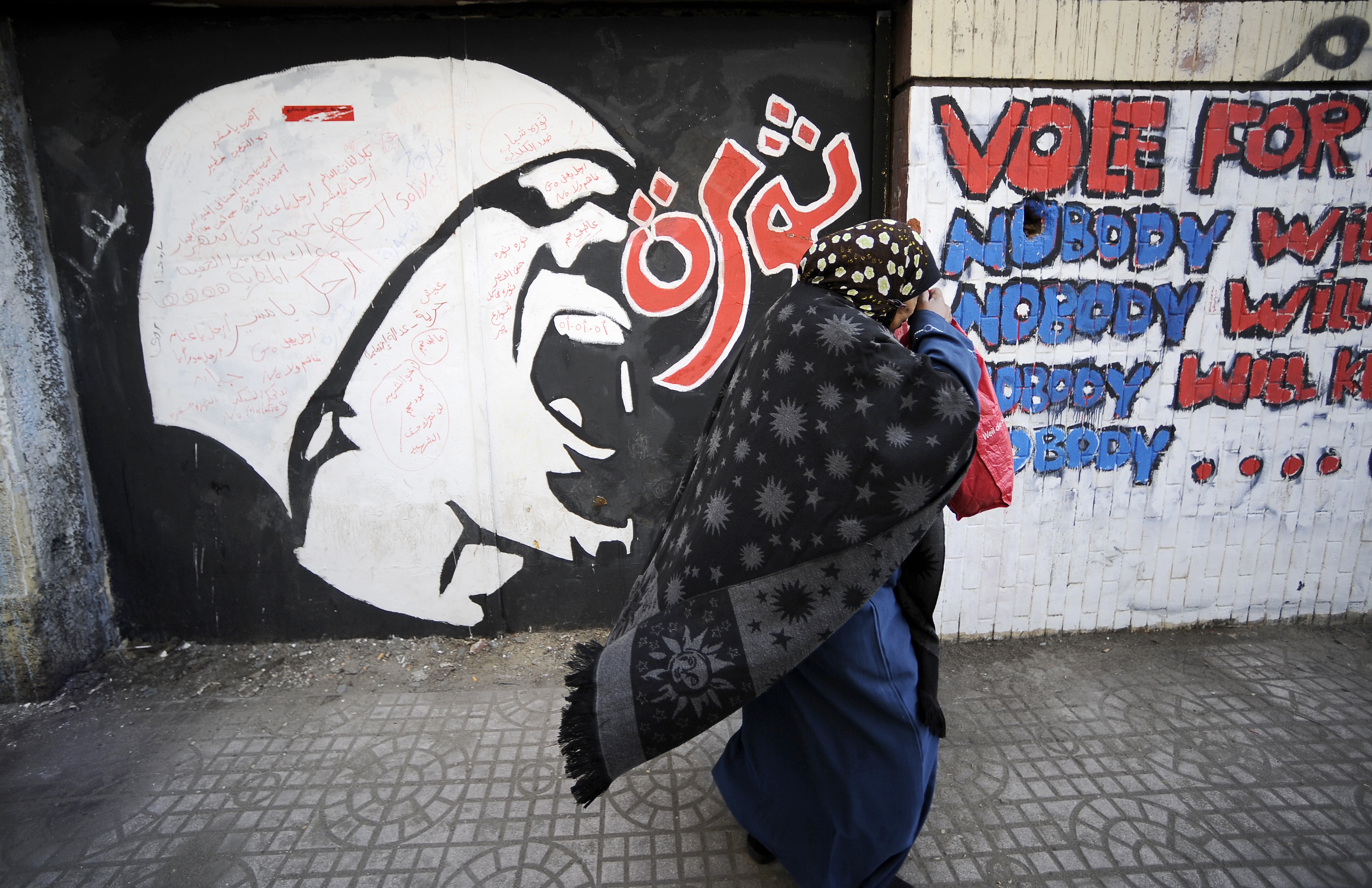 By Maha AbdelAzim
An AFP photograph has stirred controversy among rights groups for its depiction of potential child endangerment. The picture features a supporter of Defence Minister Abdel Fattah Al-Sisi standing with her children as they hold army boots over their heads in a sign of support for military rule, while dressed in Egyptian flags.
The photo was taken in front of the Police Academy in Cairo, where deposed president Mohamed Morsi was standing trial.
Human Rights lawyer at the Egyptian Coalition for Children's Rights (ECCR) Ahmed Mesilhy stated that the parent's action is considered a crime of "endangering children or exposing them to danger and a violation of their rights, their stages of development, and human dignity", as stipulated in Egyptian law, as potential psychological damage can affect children's learning and growth as they develop.
He added that bringing a child to any type of demonstration, celebration or similar type of gathering, even if peaceful, is currently considered a crime of endangering the welfare of children, according to the Egyptian Child Law, due to the high risk involved and lack of safety guarantees.
The law defines endangering children as exposing them to any type of danger, whether physically, psychologically, morally or in any other way, with a penalty that can reach up to six months in prison.
Mesilhy added that there are different legal classifications of involving children in such situations, adding that bringing children to a demonstration can be a form of engaging children and teach them about expressing their opinions. However, this is permissable only if their safety is guaranteed, which is not the case in Egypt, he said.
He said: "If this action had been committed by a group with a political purpose, namely using children to garner support for the army, it would fall under the exploitation of children, a stage above endangerment," because it involves a type of financial, moral, political or other gain at the expense of children. "This can have a penalty of up to five years," he added.