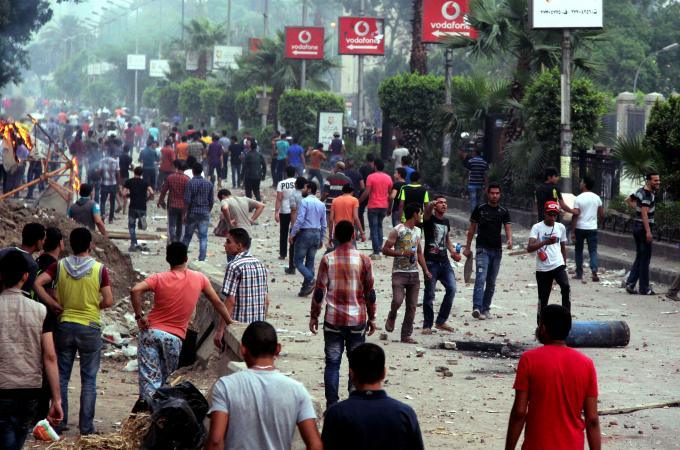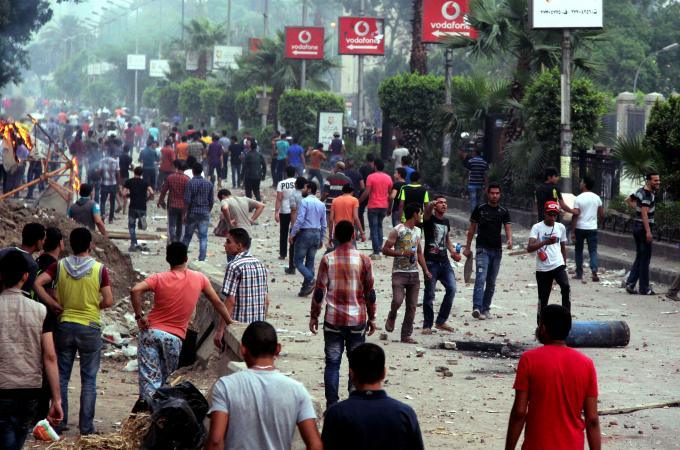 Deputy Commander of the US Central Command, Vice Admiral Mark Fox, met with Egyptian army Chief of Staff Sedky Sohbi on Wednesday, an Egyptian army statement announced.
The meeting, attended by senior leaders of the Egyptian armed forces and the acting American ambassador, was aimed at supporting and increasing military expertise between the two nations' armed forces, the statement said.
Mofid Deak, spokesman for the US Embassy in Cairo, said that Vice Admiral Mark Fox would meet with a number of government officials to discuss security and military issues of mutual concern to the two nations.
Deak then reiterated that the meetings, which will cover "a range of issues", are based solely on military cooperation.
Egypt has recently witnessed more brazen attacks by Al-Qaeda-inspired militants based in the Sinai Peninsula. Two car bombs recently struck security directorates in Mansoura and Cairo, and numerous bomb attacks occurred in the capital the day before the nation celebrated the third anniversary of the 25 January Revolution.
The 24 January attacks were claimed by two militant groups, Ansar Beit Al-Maqdis and Agnad Misr.
Early Monday head of the Minister of Interior's technical office, Mohamed Al-Saied, was assassinated on Al-Haram Street in Giza. Ansar Beit Al-Maqdis later issued a statement claiming responsibility.
The US congress recently made available $1.3bn in aid to Egypt in the 2014 fiscal year. The aid, which has been sent to Egypt yearly since the 1979 Israel-Egypt peace treaty, was suspended in October after the ouster of Mohamed Morsi.