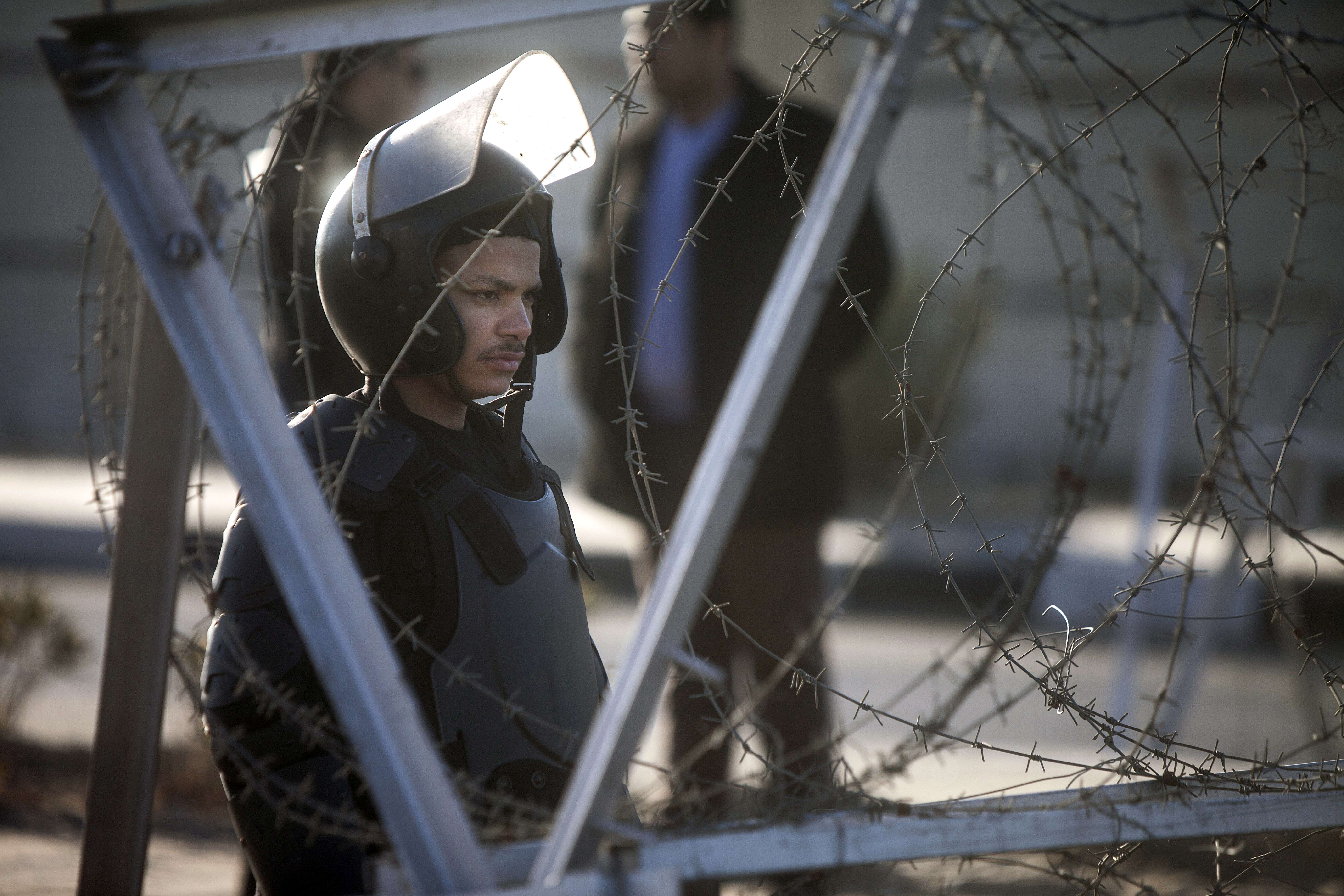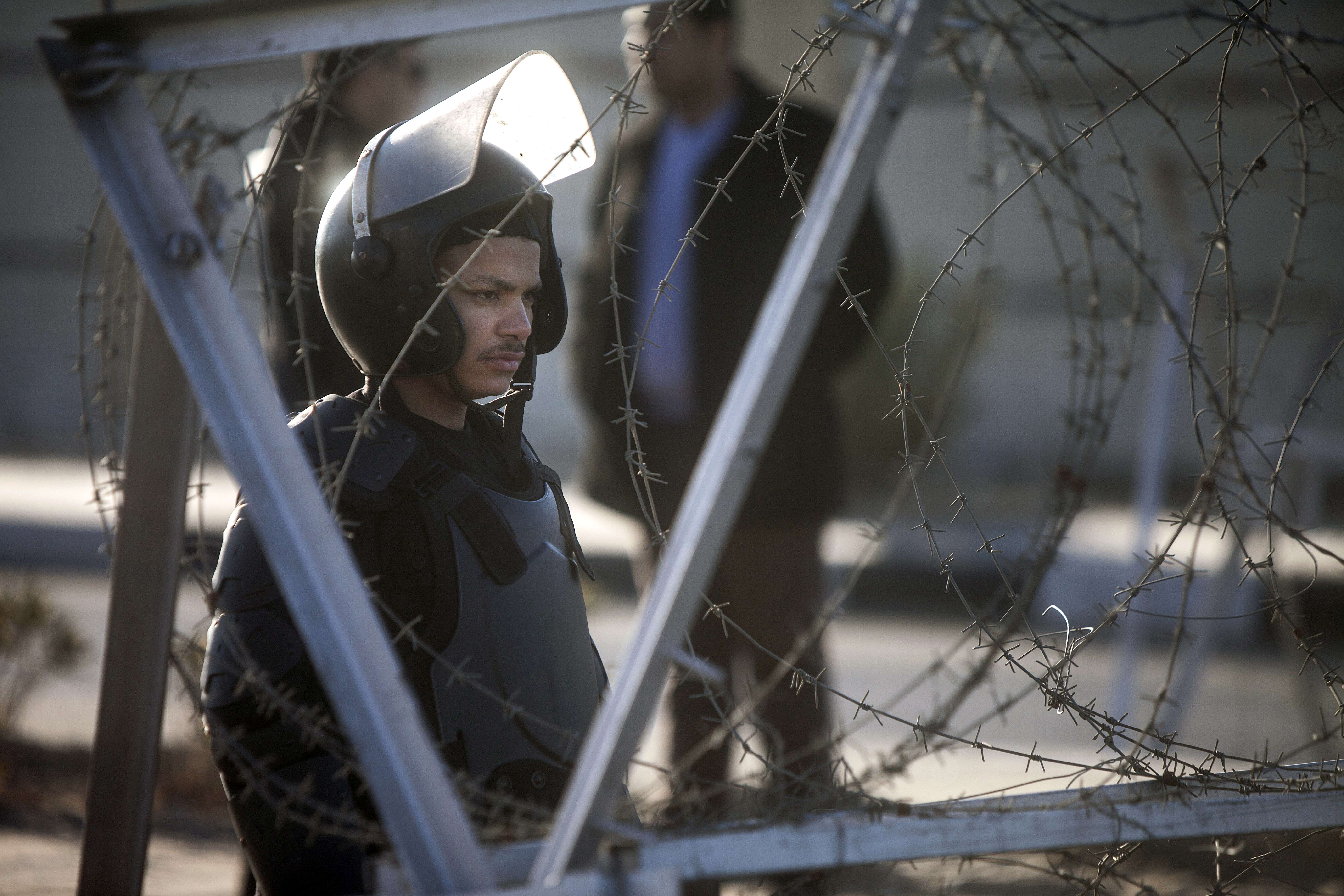 By Aya Nader
Cairo Criminal Court on Wednesday postponed the fifth hearing of former president Mohamed Morsi's "presidential palace" case to 1 March.
The hearing was originally scheduled to be held on Tuesday at the Police Academy. Morsi was not returned to Borg Al-Arab Prison in Alexandria and was held overnight at the academy, according to state-owned Al-Ahram.
The case includes Morsi, Deputy Freedom and Justice Party (FJP) Chairman Essam El-Erian, senior party member Mohamed Al-Beltagy and ultraconservative preacher Wagdi Ghoneim, along with 11 other Islamist figures, Muslim Brotherhood members and FJP members.
The plaintiff requested on Tuesday that other Brotherhood leaders be added to the defence, including Supreme Guide Mohamed Badie, FJP Chairman Saad Al-Katatny, and members Mahmoud Ghozlan and Mohamed Al-Tahtawy.
The defence had also called for former National Salvation Front (NSF) general coordinator Mohamed ElBaradei, and former presidential candidates Hamdeen Sabahy and Amr Moussa to be added to the case on Tuesday.
Muslim Brotherhood spokeswoman Wafaa Al-Banna said, "[The defence] wants to include them for incitement; they are the real inciters.  There is no proof that Morsi or the other [defendants] incited [violence]." She added that the case is an "unfounded pre-meditated plot against the Brotherhood" and that Minister of Interior Mohamed Ibrahim, who also held the position at the time of the incident, should be tried.
The defendants are facing charges of inciting to kill protesters outside the presidential palace in December 2012.
The Muslim Brotherhood had released a statement in December 2013 on the anniversary of the violent clashes, saying that the trials were part of a conspiracy against the group and the 25 January Revolution.
Morsi is also currently being charged in three additional separate trials, for insulting the judiciary, his prison break from Wadi Al Natrun, and espionage.