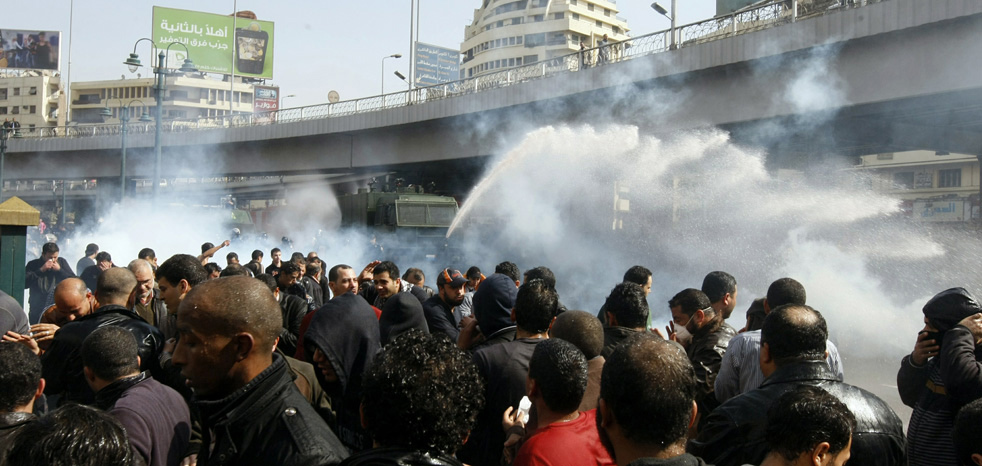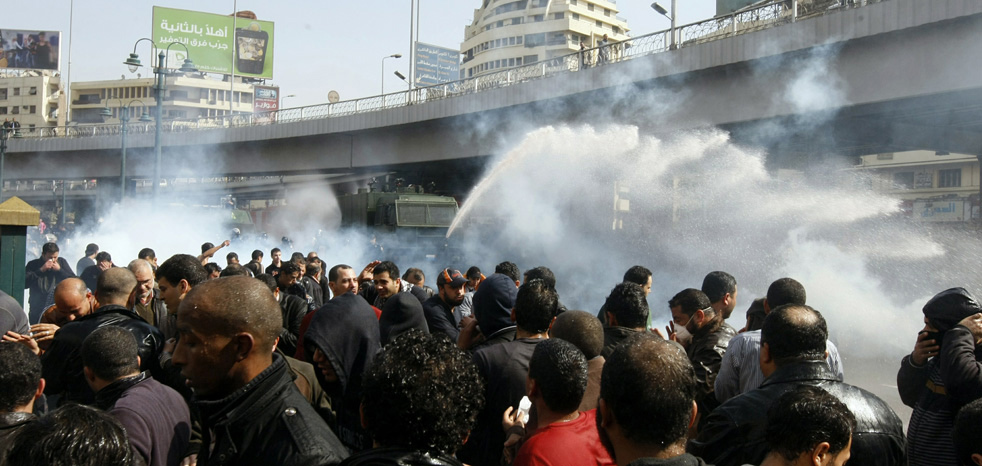 By Aya Nader
Cairo Criminal Court acquitted police officer Mohammed Abdel-Moneim Ibrahim, commonly known as "Mohammad Al-Sunni", in the case of killing protesters on 28 January 2011 at Al-Zawya Al- Hamra district, said state-owned Al-Ahram.
The defendant's lawyer said there was "a lack of criminal intent", since he was in a state of legal self-defence,  defence of his workplace "and society", Ahram reported.
He also based his defence on the witnesses' attesting that the shooting came from every direction, which the court ruled would render it "impossible for him to be the sole shooting", adding that their statements were "contradictory".
The lawyer added that there had been an attack on the district's police station in an attempt to free prisoners and kill one of the officers at the station, and that the defendant was protecting the station from a fire started by "saboteurs" using Molotov cocktails.
 Al-Sunni was charged with killing 18 protesters and injuring three others on the day known as "Friday of Rage", 28 January 2011. He was sentenced to execution in absentia, and later turned himself in and was sentenced to five years of imprisonment to which he appealed and was acquitted.