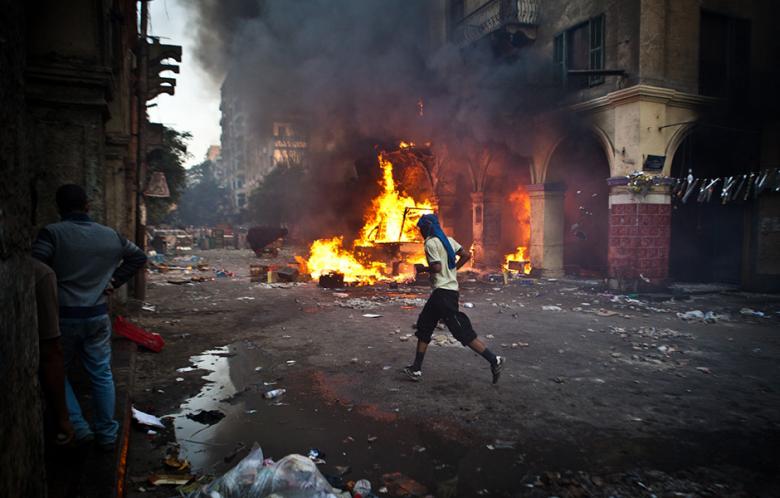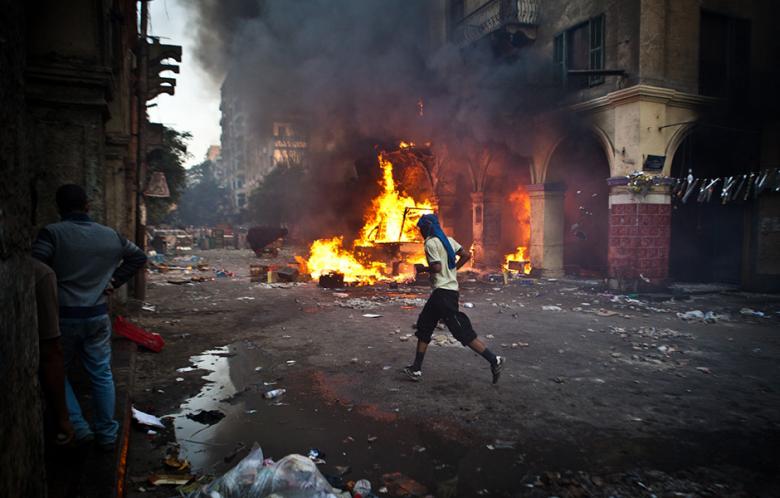 Prosecutor General Hisham Barakat referred to criminal court 504 defendants for various charges, including premeditated murder for deadly violence last August in the Ramses neighbourhood of Downtown Cairo.
Barakat's decision on Monday also ordered the defendants' continued detention. Charges against them include premeditated murder for terrorism purposes, assembling, vandalising public and private facilities, torching private property and cars, assaulting police forces, possessing firearms, obstructing traffic, and desecrating Al-Fatah Mosque, vandalising it and disrupting prayers inside the mosque, a statement by the prosecution said.
"Prosecutors' investigations revealed that the terrorist Muslim Brotherhood organisation called through social media and its private television channels for assembling outside Al-Fatah Mosque on 16 August 2013 under the slogan of 'Friday of Rage', as a form of objection to the political changes in the country," the prosecution's statement said.
"But the purpose of the assembly was to find the justifications to implement the terrorist plans," the prosecution added.
On Friday, 16 August, clashes broke out across the country, but were most violent in the neighbourhood of Ramses and its vicinity. Protesters rejecting the ouster of former president Mohamed Morsi entered the mosque late Friday, seeking refuge within the building. The next day in the afternoon, gunfire was reportedly exchanged between security forces and protestors within the mosque. There was sporadic street fighting on Saturday and the mosque was barricaded while police forces created a cordon outside the mosque's entrance.
Injured and dead protesters were carried inside the mosque and on late Saturday, the mosque was eventually evacuated by security forces.
The prosecution's statement said that clashes started when protesters attacked a police station, and subsequent violence lead to the death of 210 people and left 296 injured.
The period between July and December 2013 had been marred by deadly clashes. Wiki Thawra, a website dedicated to documenting the Egyptian revolution, reported 2,273 clashes in that period, compared to 153 clashes between January and June.
The Ramses clashes in August broke out two days after the dispersal of two pro-Morsi sit-ins in Rabaa and Al-Nahda squares, located in different parts of Greater Cairo. Wiki Thawra put the latest death toll of the Rabaa sit-in dispersal at 969. Official counts stated that no more than 650 civilians died in the dispersal process. It was dubbed by several human rights organisation as the "Rabaa Massacre".
Wiki Thawra reported that 96 people died during the dispersal of the Al-Nahda sit-in; however, official counts once again suggested a smaller number, reporting only 21 deaths.
A Human Rights Watch report in November said that "disproportionate force" had been used by security, mainly with Morsi supporters.