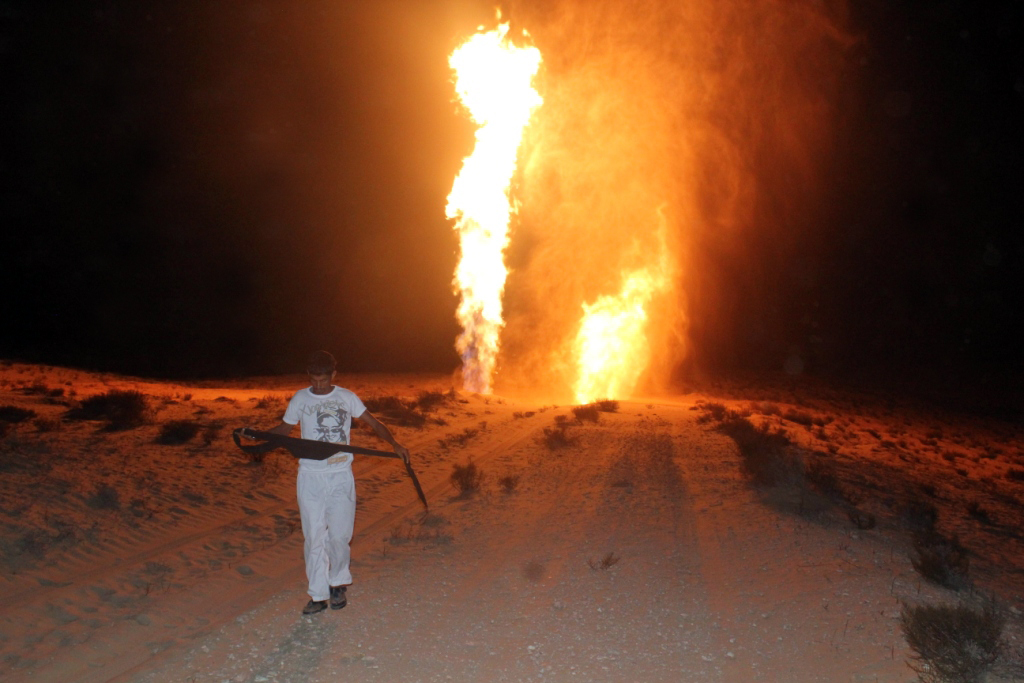 Unidentified militants bombed a natural gas pipeline in the Sinai Peninsula Tuesday. The explosion, which is the 21st since Hosni Mubarak's ouster in 2011, took place south of the coastal city of Al-Arish.
No injuries were immediately reported from the explosion, which caused the pipeline to burst and the natural gas to ignite. Security forces are searching the area for suspects.
A pipeline 50km south of Al-Arish was bombed twice in two days, on 10 and 11 February. The frequency of bombings targeting natural gas pipelines that run to industrial areas in both Sinai and Jordan has increased significantly since the beginning of the year.
Ansar Beit Al-Maqdis, an Al-Qaeda-inspired militant group operating in the restive peninsula, had previously claimed responsibility for bombings of this nature. The group has yet to claim responsibility for Tuesday's bombing.
In a statement claiming responsibility for the Taba bus bombing on 16 February, Ansar Beit Al-Maqdis warned the Egyptian army that they "will target [the Egyptian regime's] economic interests everywhere to paralyse its hands from what they do to the Muslims".