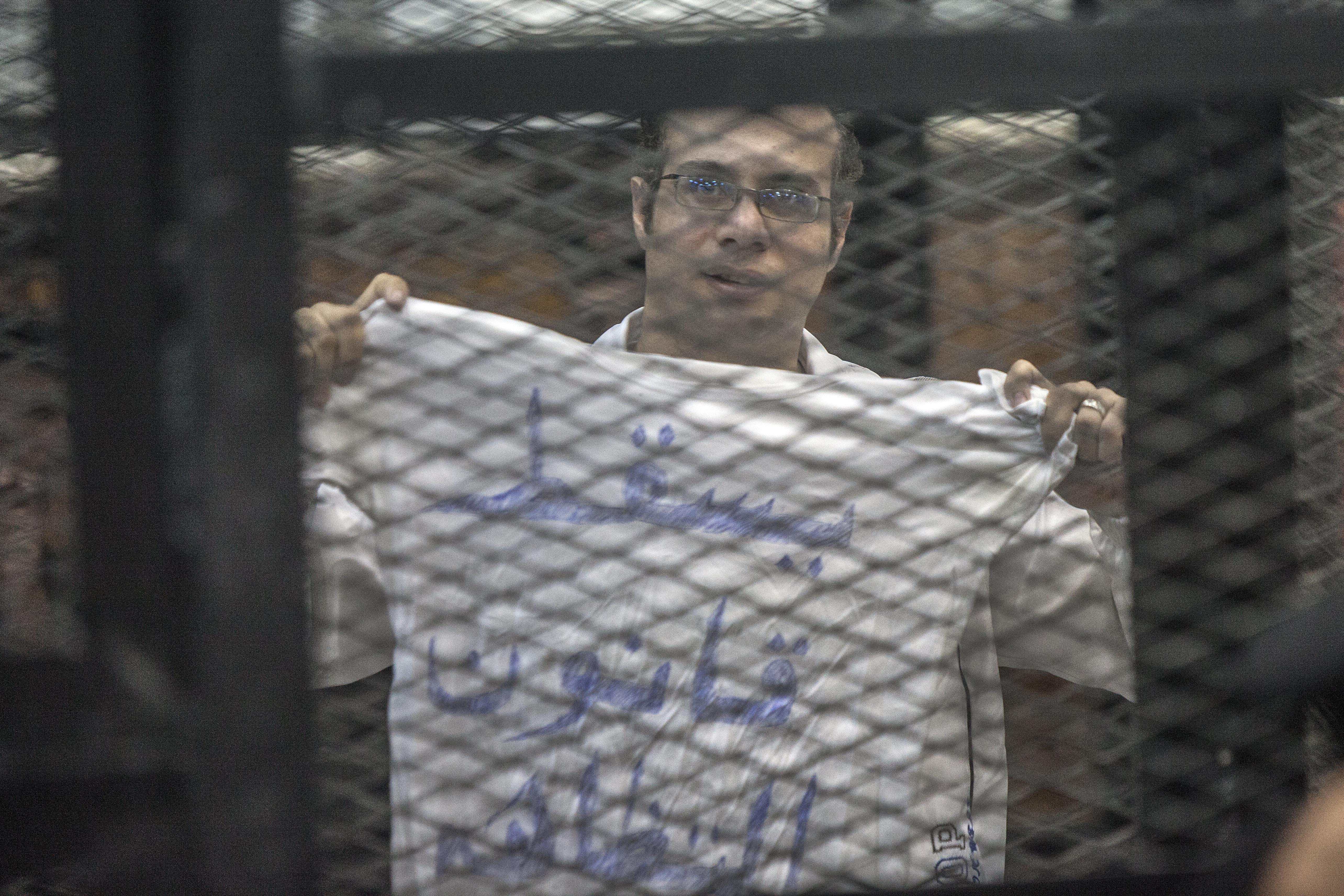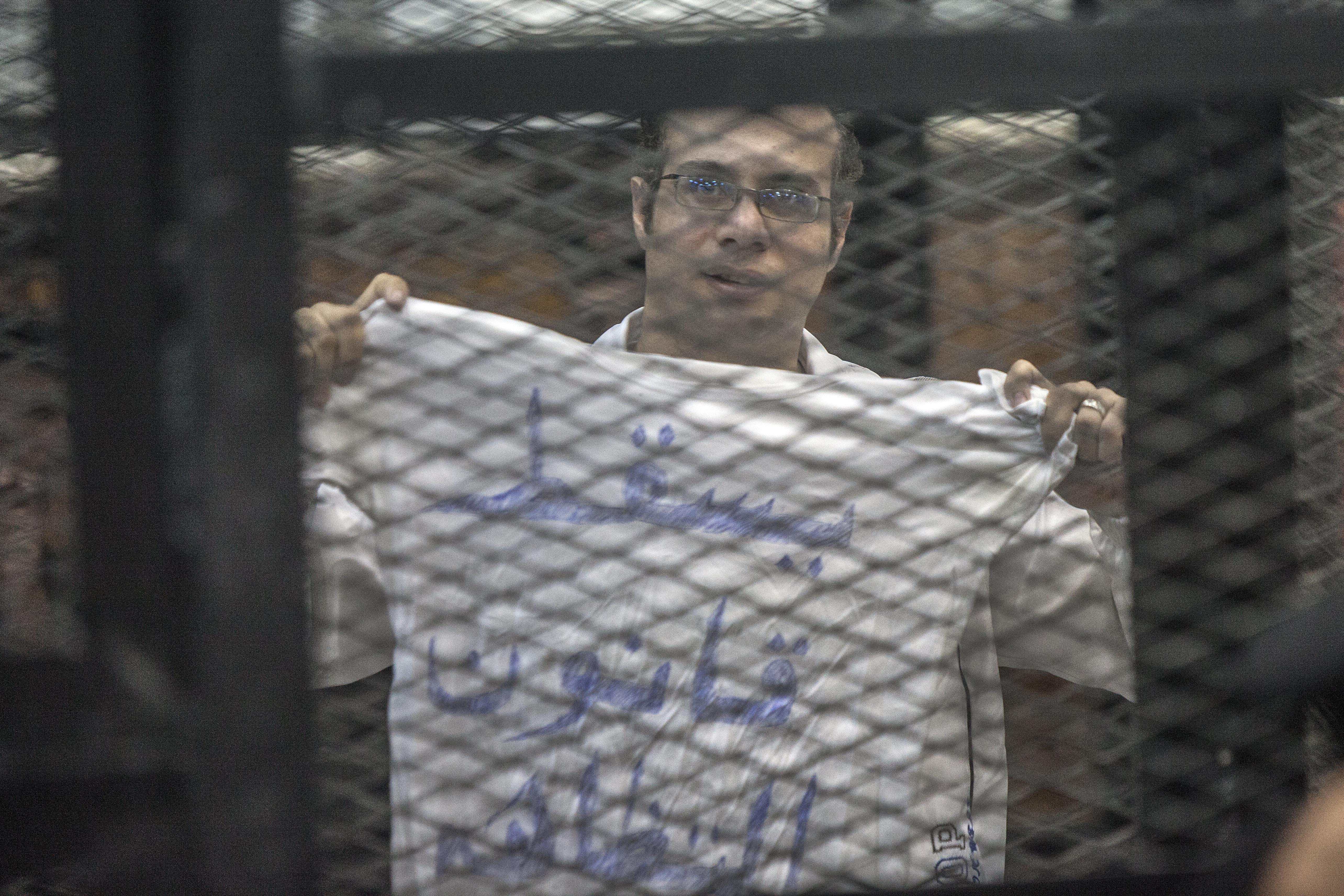 A petition calling for the redrafting of the Protest Law was launched on Saturday by the 6 April Youth Movement, a group that currently has prominent members behind bars as a result of the law.
Signatories of the petition approve the cancellation of the law, which the movement says has faced popular opposition and is unconstitutional. They also call for the law to be redrafted "to regulate and protect the right to demonstrate according to the constitution" and that it "not be use to harass opponents".
The text accompanying the link to sign the petition says: "The freedom to demonstrate is one of the gains of the 25 January Revolution", describing it as "one of the cornerstones of democracy".
The group outlines six reasons for its objection to the current law, which include their belief that the law contradicts international human rights conventions that Egypt is party to. They point out that similar laws around the world "do not seek to eliminate protests or limit it as a fundamental right".
The movement also stresses that "the Egyptian security forces are not qualified to handle democratic protests" and has called for the restructuring of the Egyptian police force.
Co-founder and former general coordinator of the 6 April Youth Movement, Ahmed Maher, along with fellow co-founder and political bureau member, Mohamed Adel, were both sentenced  to three years in prison in December, alongside prominent activist Ahmed Douma. The trio were found guilty of protesting without the Ministry of Interior's approval, amongst other charges. Activist and blogger Alaa Abdel-Fattah received a one-year sentence with hard labour in January for endorsing a protest opposing military trials for civilians.
The youth movement said that it has met with some members of the 50 member committee that drafted the current constitution, adding that it plans "to meet with all political forces in Egypt to demand the repeal of the law".
The law was ratified by interim President Adly Mansour in November last year amid domestic and international criticism.
When the law was still in its draft stage, Human Rights Watch said it would give the police "carte blanche" to ban protests in Egypt, while Amnesty International warned that it would "pave the way for further bloodshed".