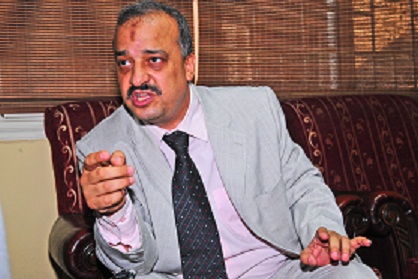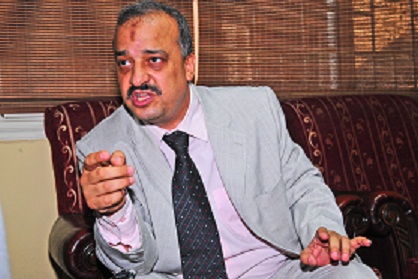 The Cairo Criminal Court postponed on Sunday the trial of Freedom and Justice Party (FJP) Secretary General Mohamed Al-Beltagy and Brotherhood supporter Safwat Hegazy to Tuesday.
Al-Beltagy and Hegazy are being tried alongside Mohamed Al-Zanaty and Abdel Azeem Ibrahim, two doctors from the makeshift hospital of the now dispersed Rabaa Al-Adaweya sit-in, for partaking in the kidnapping and torture of two police officers during the sit-in.
Judge Hisham Saraya of the North Cairo Criminal Court had recused himself from the trial on 7 December 2013, citing "distress".
The defendants are charged with the kidnapping, torture and attempted murder of Heliopolis police officer Mohamed Farouk and policeman Hani Eid.
According to the prosecution's investigation, there is evidence that the defendants captured and physically attacked the two policemen while they were securing a march in support of the Muslim Brotherhood, MENA reported earlier.
Yasser Shaarawy, an Anti-Coup Alliance lawyer, had previously claimed that the policemen fired gunshots during a pro-Muslim Brotherhood protest and were consequently captured by the protesting youth and taken to the Rabaa platform. He denied the existence of evidence against the defendants.
The Anti-Coup Alliance, also known as the National Coalition to Support Legitimacy, includes a group of political movements who support ousted president Mohamed Morsi.
Al-Beltagy was arrested in a rural village in Giza while Hegazy was arrested on the Siwa-Matruh road, close to the Libyan border in August. The former is also being tried alongside Morsi and other Muslim Brotherhood leaders for inciting violence outside the presidential palace on 5 December 2012, which resulted in at least five deaths and 693 injuries.