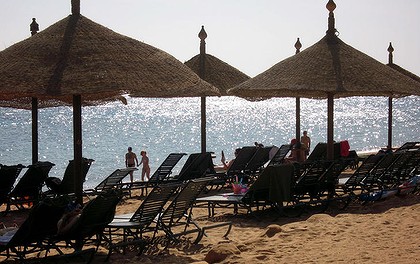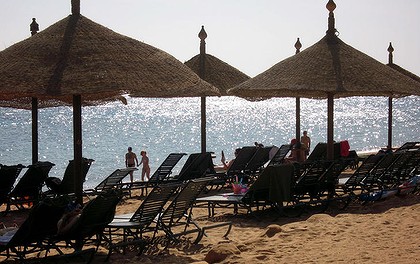 An investigation has been launched into the alleged rape of a 47 year-old British woman, said Egypt's Prosecutor General on Tuesday evening.
The International Cooperation Bureau of the Prosecutor General's office received a notice from Interpol regarding a report filed by a British woman, claiming she was assaulted by a hotel worker in Sharm El-Sheikh on 6 March, according to the prosecution's statement.
Prosecutor General Hisham Barakat ordered the South Sinai Prosecution to launch a full investigation into the issue. The prosecutor's office will assist the investigation by sharing the evidence gathered by the British police.
The Hampshire Police Force in the United Kingdom confirmed on Monday that they are investigating the rape of a woman that occurred in Sharm El-Sheikh.
The Ministry of Tourism announced on Tuesday that it had revoked the licences of two hotels, Hilton Sharks Bay 2 and Sharm Holiday in Sharm El-Sheikh and that it was looking into ways for combatting the "phenomenon of sexual harassment".
South Sinai's governor dismissed the British woman's claim on Monday, according to state news agency MENA.
Heba Zahran, Head of the Human Resources Committee of the Chamber of Hotel Facilities for the South Sinai Governorate, told the media on Monday that security footage had been reviewed with British consular officials present, reported MENA.  The footage showed that the woman was in the hotel bar with other guests and that they all returned to their room at approximately 2am, said Zahran. Hampshire police reported that the woman claims the incident occurred at 12.30am.
This is the second investigation of sexual assault occurring in the Red Sea resort of Sharm El-Sheikh. Earlier on Tuesday Barakat ordered the referral of a policeman to criminal court in connection with the sexual assault of a Russian woman, which occurred on 15 March.