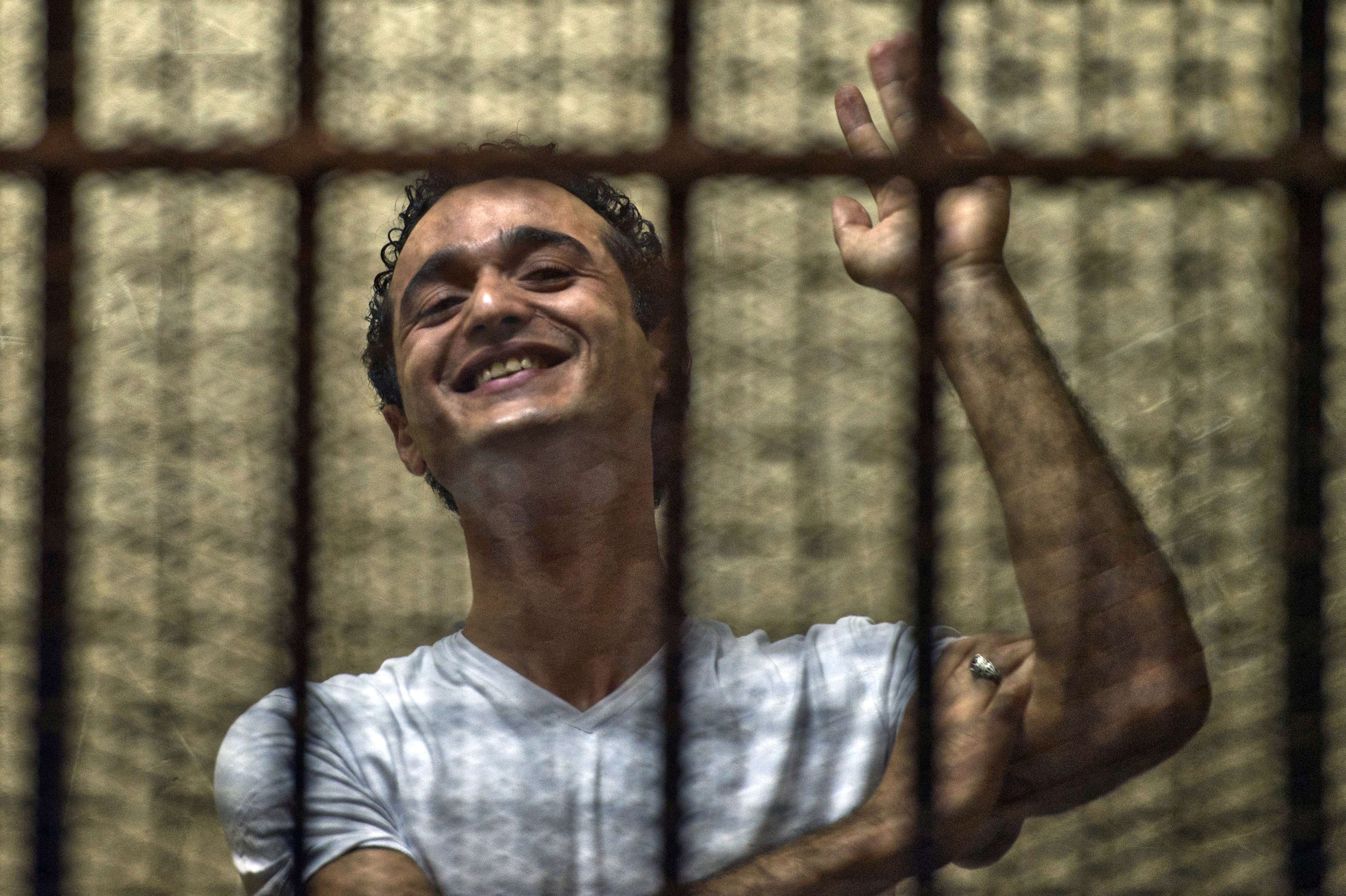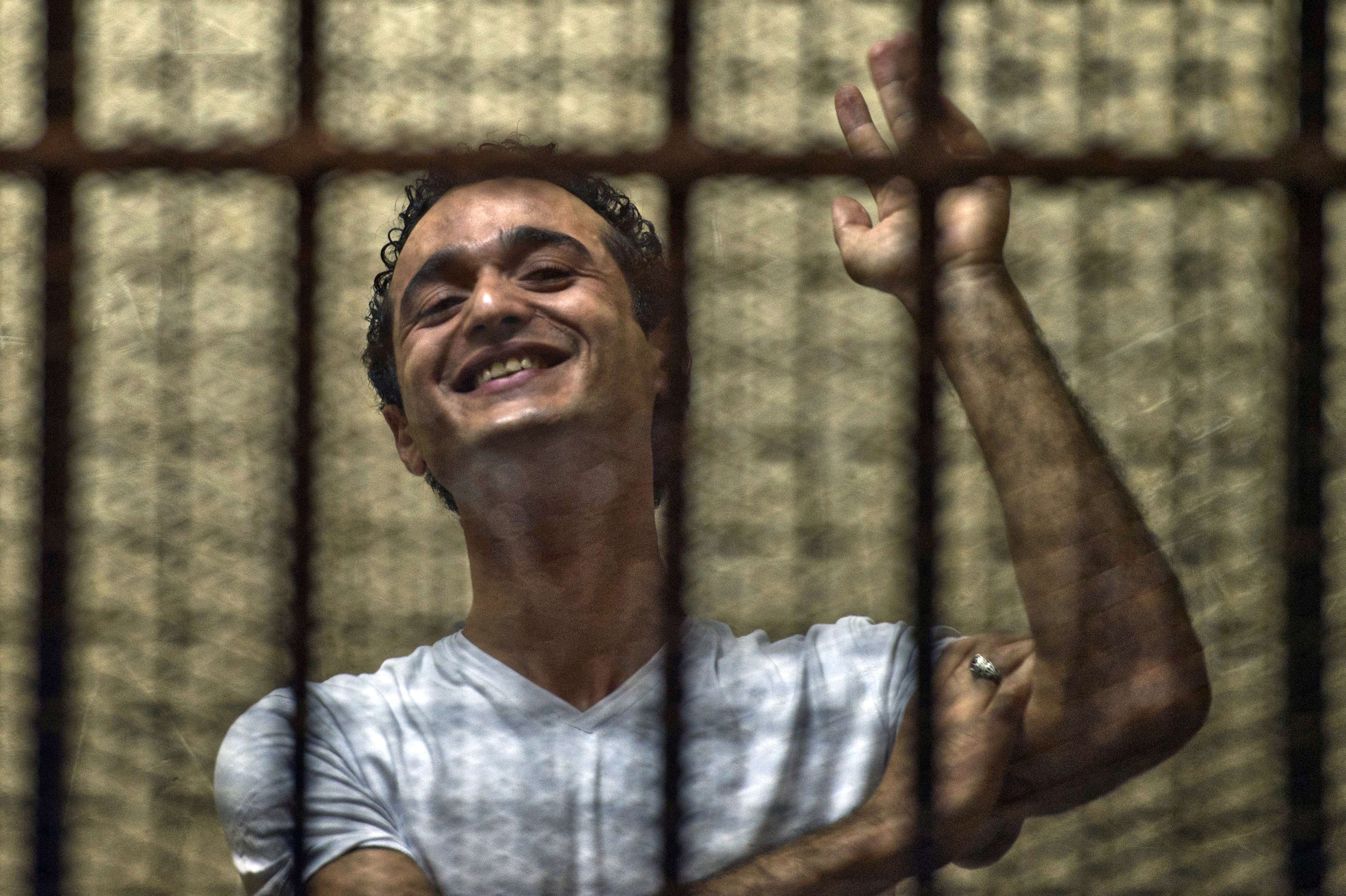 The health condition of imprisoned political activist and blogger Ahmed Douma has rapidly deteriorated during his detention, his brother Mohamed said.
Detained since 3 December 2013, Douma was sentenced on 22 December to three years of hard labour and fined EGP 50,000 alongside 6 April leading members Ahmed Maher and Mohamed Adel.
Mohamed Douma said he was first notified of his brother's worsening health condition on Friday.
"Ahmed [Douma] has been suffering from a digestive disorder before his detention due to inhaling teargas," Mohamed said. "He used to take medications and follow a certain diet. In jail, needless to say, this diet has been disrupted and his health condition has atrociously worsened."
On 26 December, Douma, Maher and Adel began a hunger strike to protest their "mistreatment" in Tora Prison. Mohamed said the strike led to a further deterioration of Douma's health; he has allegedly been refusing the use of a feeding tube to uphold the strike.
Douma's wife Nourhan Hefzy visited the prison on Saturday and delivered relevant prescriptions regarding his illness, Mohamed said.
Hany Abdel Latif, the Ministry of Interior's spokesman, could not be reached for comment.
Detained for almost four months, the trio is appealing their convictions for protesting without the Ministry of Interior's approval under the controversial Protest Law, rioting, "thuggery", using violence against Abdeen Courthouse security personnel and possessing melee weapons. The verdict for the appeal is expected to be out on 7 April, Mohamed said.
Douma has previously been arrested during the tenure of ousted President Mohamed Morsi on 30 April 2013 when he was accused of insulting Morsi. In June he was sentenced to either six months imprisonment or a fine of EGP 5,000. He chose to pay the fine, but authorities had refused his release due to the pending incitement charges; he was accused, alongside five other political activists, of inciting violence and causing clashes in front of the Muslim Brotherhood's headquarters in Moqattam in March. Douma was released without bail on 6 July, shortly after Morsi's ouster.