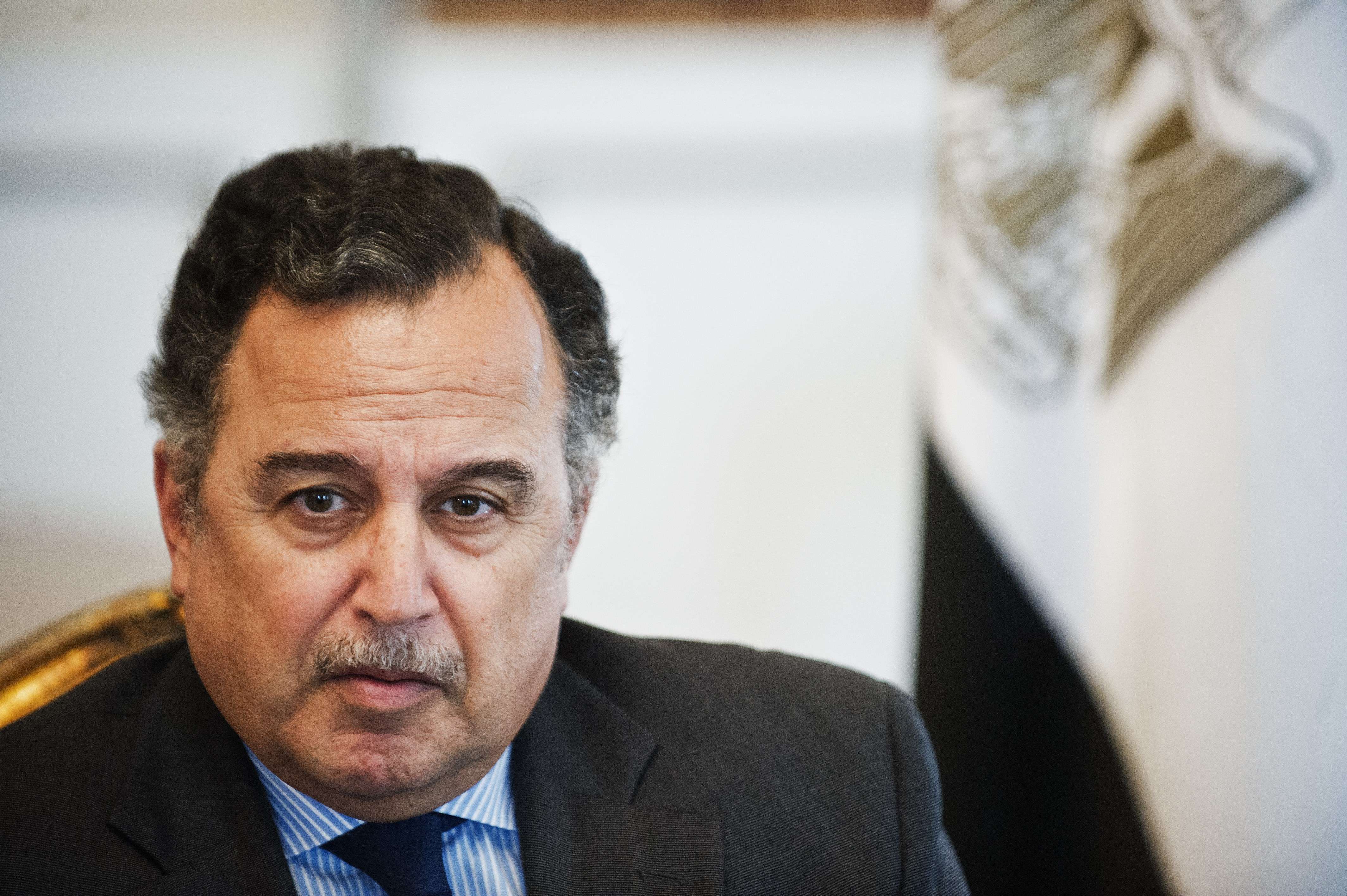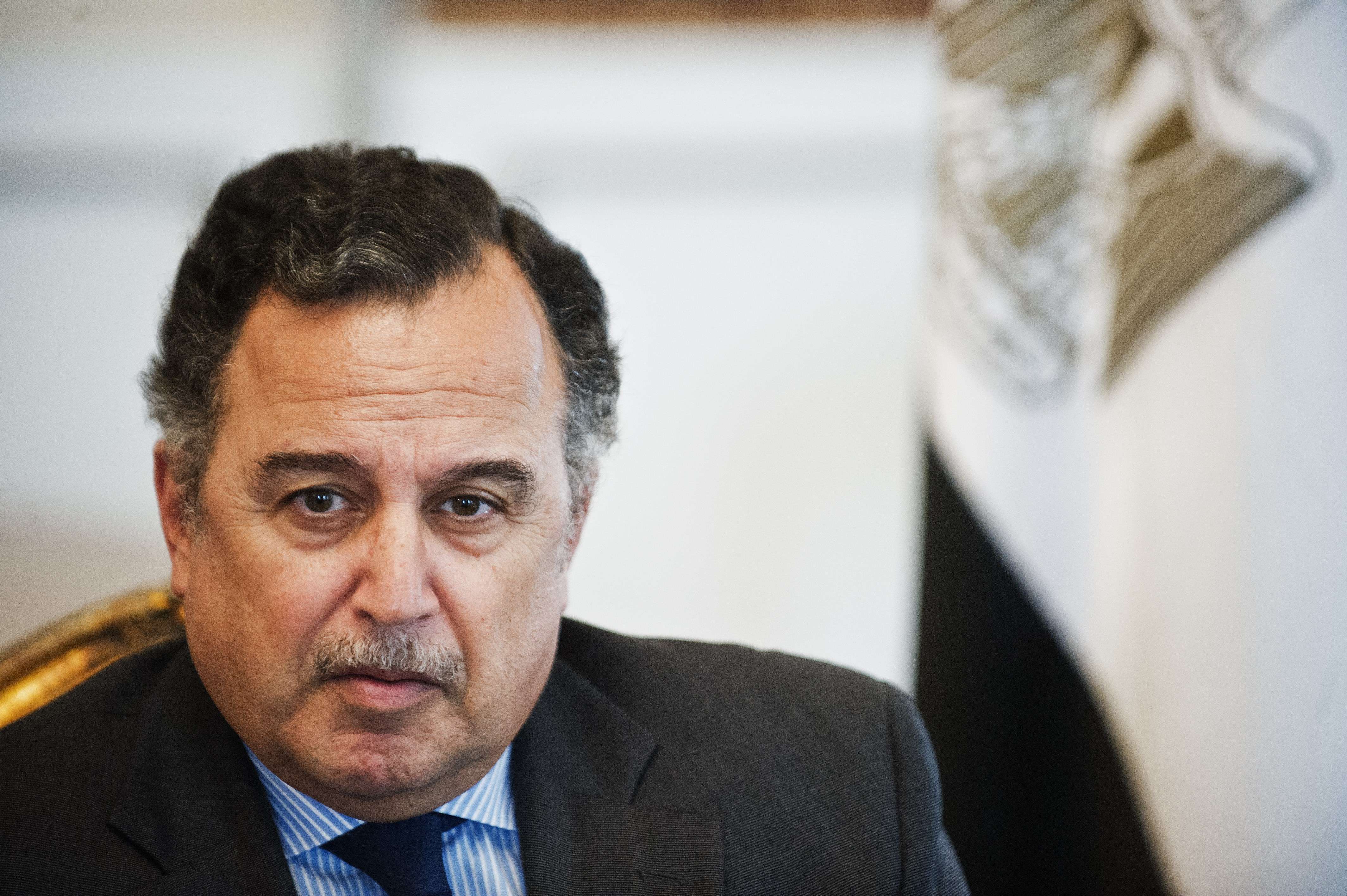 Foreign Minister Nabil Fahmy flew to Brussels, Belgium on Monday to represent Egypt in the fourth European Union-African Summit.
The summit, scheduled to begin on Wednesday and continue to Thursday, is expected to host African and European leaders alongside leaders from the EU and the African Union under the theme of "Investing in People, Prosperity and Peace".
During his stay, Fahmy is scheduled to meet with EU High Representative Catherine Ashton. In a press statement released on Monday, the minister said that meetings on the sideline of the summit would tackle bilateral ties between Egypt and the EU. He added that he is also scheduled to meet with members of the European Parliament's Committee on Foreign Affairs to "portray the true situation Egypt is facing and the efforts exerted to combat terrorism".
Fahmy will discuss regional crises such as the Syrian Crisis and the situation in Ukraine with his Belgian counterpart Didier Reynders. He is also scheduled to meet with the United Nations Secretary General Ban Ki-Moon and North Atlantic Treaty Organisation Secretary General Anders Fogh Rasmussen. The minister will also be discussing top African issues during meetings with his counterparts from African countries.
The summit will discuss cooperation between the African and European continents in areas including peace, security, investment, climate change and migration. Participants will also be discussing agriculture; Egypt will oversee the discussion concerning African-European cooperation in the agricultural field, MENA reported.
Representing the EU, European Council President Herman Van Rompuy expressed his hopes ahead of the summit that it would further reinforce the EU-African partnership. European Commission President José Manuel Barroso, who will also be representing the EU, added that the summit "will deepen our partnership of equals and seize further cooperation opportunities by expanding political, economic, investment and trade ties".
Egypt's relation with both the EU and the AU has been shaky since the 3 July military ouster of former President Mohamed Morsi in 2013.
On 21 August, European foreign ministers revoked all export licences to any equipment which could be "used for internal repression" in Egypt in an extraordinary meeting held to discuss the EU's response to the violence in the Middle Eastern country. They also agreed to review the EU assistance to Egypt.
The meeting closely followed the forcible dispersal of two pro-Morsi encampments in Greater Cairo on 14 August, in incidents which left over 600 people killed, according to official figures.
The AU condemned Morsi's ouster earlier on. On 5 July, the African Union Peace and Security Council suspended Egypt's activities within the union.
Following Egypt's suspension, the foreign ministry launched diplomatic efforts to resume its activities within the union.
In late January, the African Union (AU) High-Level Panel for Egypt "affirmed the correctness" of the decision. The three-man delegation visited Egypt twice in the months following Morsi's ouster. The panel met with the leading political stakeholders as well as civil society, business and religious leaders.