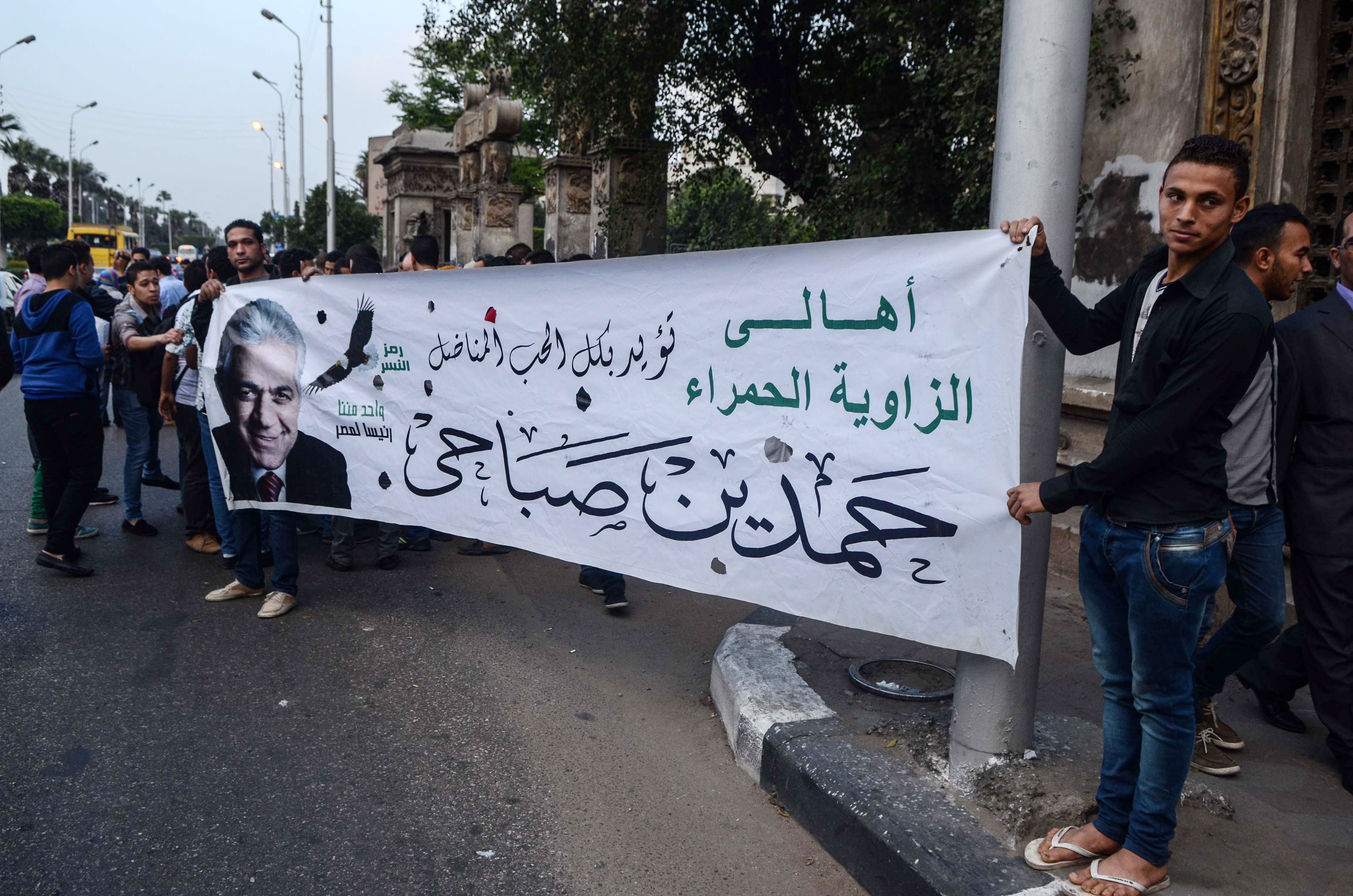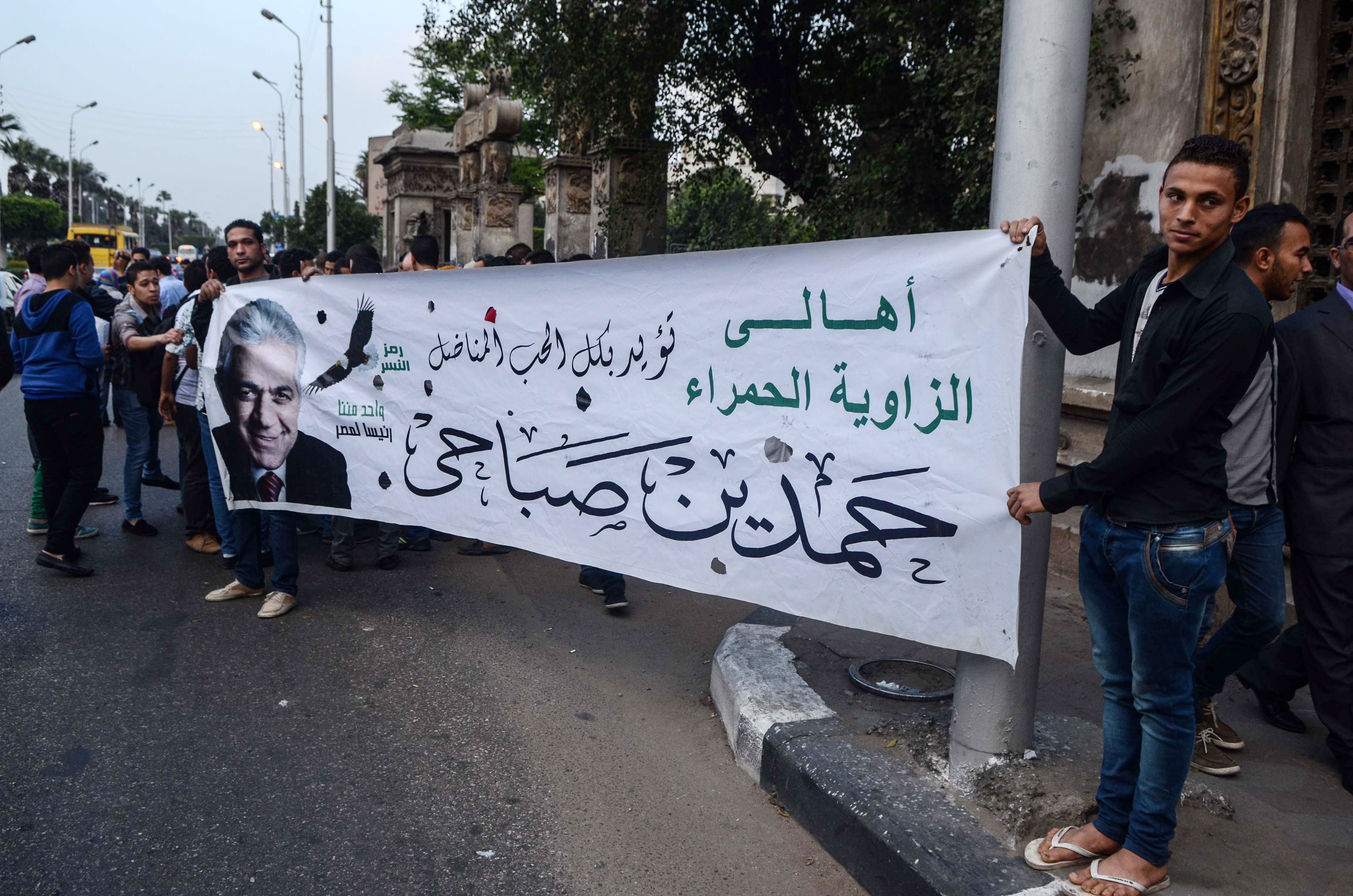 Former defence minister Abdel Fattah Al-Sisi's and Nasserist politician Hamdeen Sabahy's campaigns kicked off this week, as their respective teams began collecting signatures.
Egypt's former military chief underwent a medical examination on Tuesday, as required for candidacy in the upcoming poll. Al-Sisi launched his social media campaign on Monday across platforms that included Facebook, Twitter, YouTube, and Instagram with the campaign slogan "long live Egypt". His campaign also announced the locations of 41 headquarters spread across Egypt's 27 governorates, including six in Cairo.
Sabahy's campaign began collecting signatures for endorsement for his candidacy in various governorates, and released a statement announcing "irregularities" it found while doing so. In a statement issued on Monday, the Sabahy campaign alleged that a "rival candidate" (in reference to Al-Sisi) mobilised employees from Banha University and the Department of Health in Daqahleya City by bus in an effort to collect signatures.
The team also said Al-Sisi supporters attacked Sabahy campaigners in Port Said and the police didn't intervene.  Some of its volunteers were attacked in Heliopolis by Al-Sisi supporters, who allegedly tore down Sabahy posters and berated campaigners, the campaign reported.
While a number of public figures and political groups have openly welcomed Al-Sisi's candidacy, some have expressed concern regarding the retired field marshal's nomination for the presidency.
The Revolutionary Front, a group that has stressed its opposition to both Muslim Brotherhood and military rule, released a statement strongly criticising Al-Sisi. It called the Supreme Council of the Armed Forces' statement in January "mandating" Al-Sisi's presidential run "practical support for Sisi's candidacy in a departure from all military traditions inherent to the Egyptian army." The front's statement added that Al-Sisi's announcement that he was retiring from the military to run for the presidency "set a bad example for soldiers and officers and breaks clear promises to not run."
The front said that Al-Sisi's candidacy "will cause further fragmentation and division" and brought the military dangerously close to politics.
"Al-Sisi is one of those responsible for all the crimes that have been committed during the reign of the military council led by [Field Marshal Mohamed Hussein] Tantawi that claimed the lives of scores of Egyptians," the statement added, going on to say that Al-Sisi also had a role in crimes committed during ousted president Mohamed Morsi's tenure.
Al-Dostour Party had previously said that as a civilian, Al-Sisi had the right to run for president, but called for measures to ensure that his campaign would not exploit state assets to promote his candidacy.