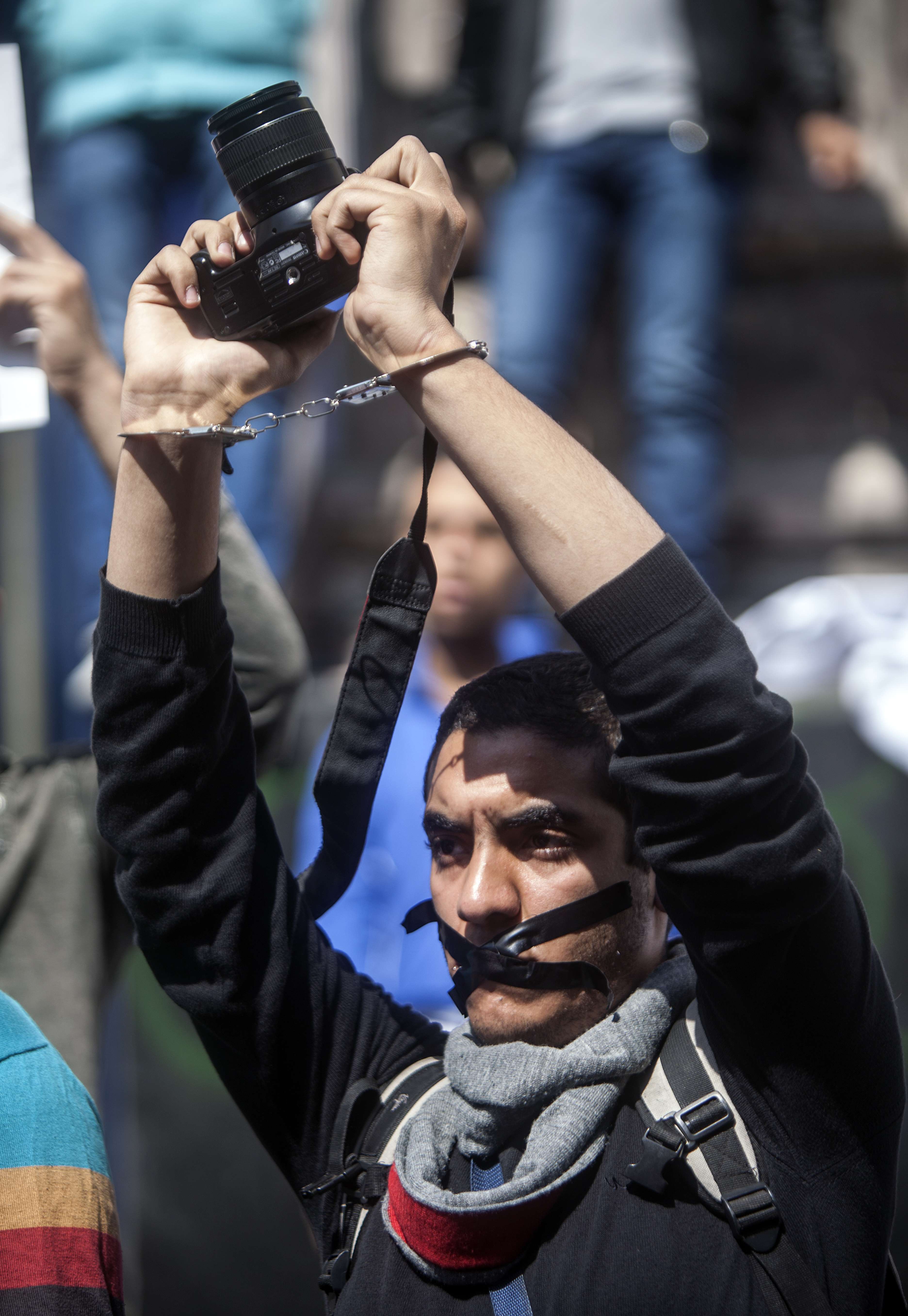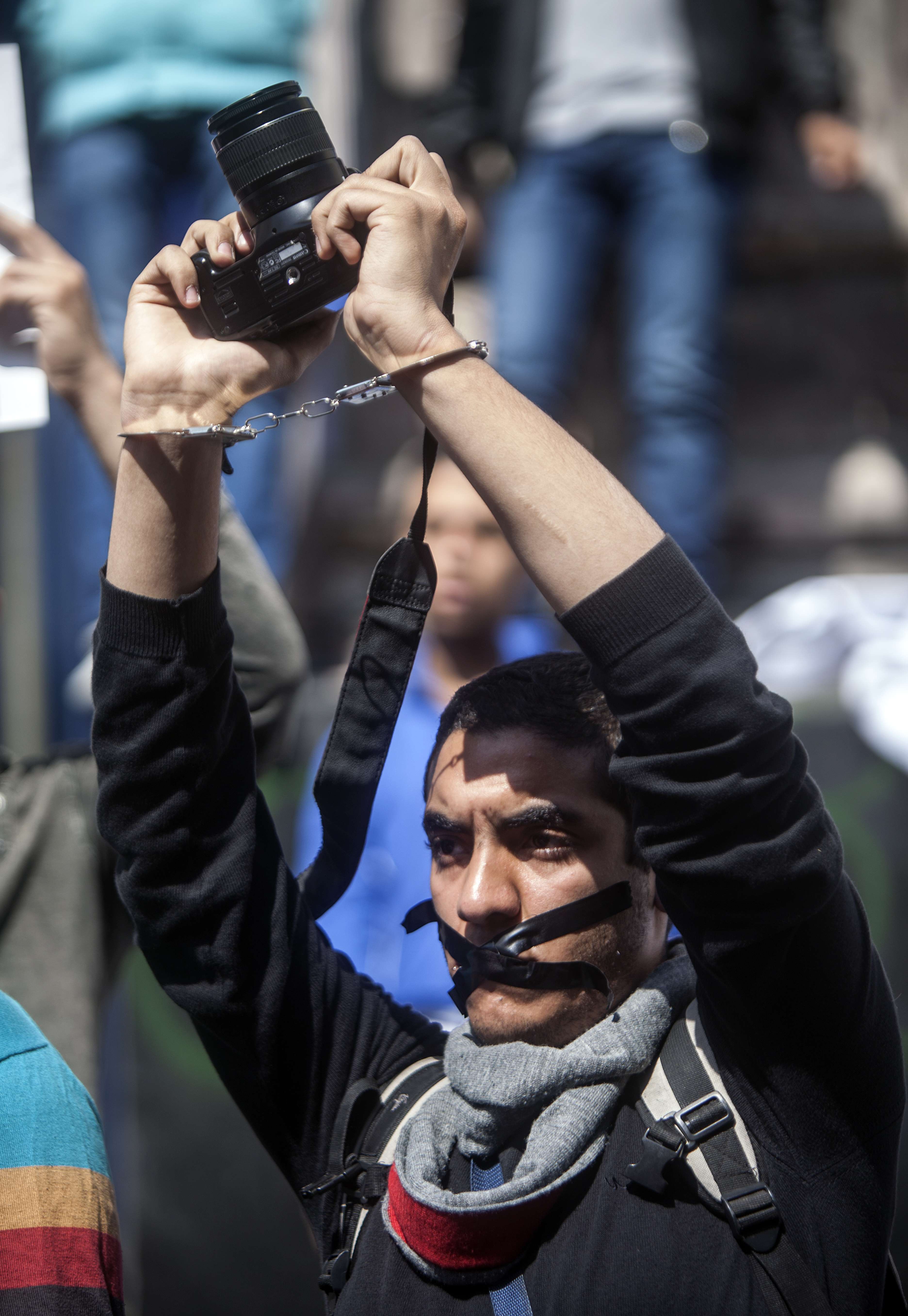 Photojournalists held a strike on Friday, refusing to cover any protests in rejection of the increasingly unsafe working conditions they face.
Abdel Nasser Nouri, a photographer with experience in covering conflicts in Syria, Libya and Gaza, said he took part in the strike. "The police target anyone with a camera," he said.
Nouri, who heads the photo and multimedia section in Al-Badil newspaper, said sometimes photojournalists are targeted because of where they work.
"If they work for Rassd News Network, [known for being pro-Brotherhood] they are targeted by the police," Nouri said. "If a photojournalist works for [often anti-Brotherhood] Al-Watan news service, they are targeted by the Muslim Brotherhood."
"We are living a state of chaos," he added.
Nouri mentioned incidents in which journalists were attacked by mobs after being accused of working for Qatari-based Al-Jazeera network.
Nouri said photojournalists had received a promise from Head of the Press Syndicate Diaa Rashwan that the police would receive training, but doubts the promise will be delivered.
The protest on Friday comes one week after the death of 22 year old Al-Dostour journalist Mayada Ashraf, who was shot while covering clashes between security forces and protesters in Cairo.
Egypt ranked 159th out of 180 listed countries in the 2014 World Press Freedom Index, a report annually released by Reporters Without Borders.
In 2013, Egypt was one of the top ten jailors of journalists in the world, according to the Press freedom watchdog the Committee to Protect Journalists (CPJ) census of imprisoned journalists. CPJ ranked the country as the third deadliest country for journalists in 2013.
Local and international NGOs have repeatedly put journalists' safety under spotlight in recent months.
CPJ issued a report in February detailing the extraordinary hardships faced by journalists working in Egypt in 2013. The scathing report indicts both the administration of ousted president Mohamed Morsi and the military-backed government that deposed it for making Egypt an inhospitable environment for journalists.