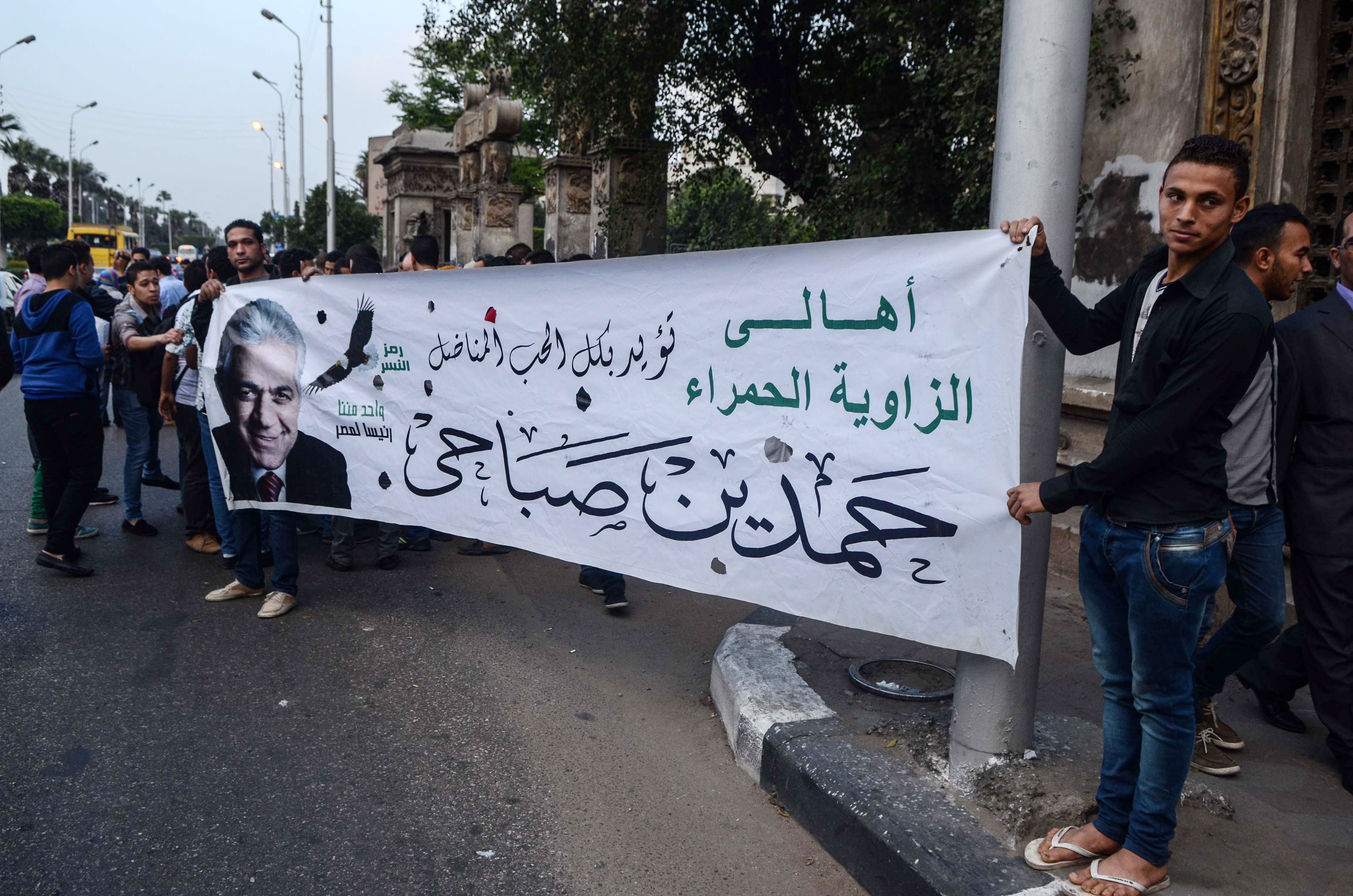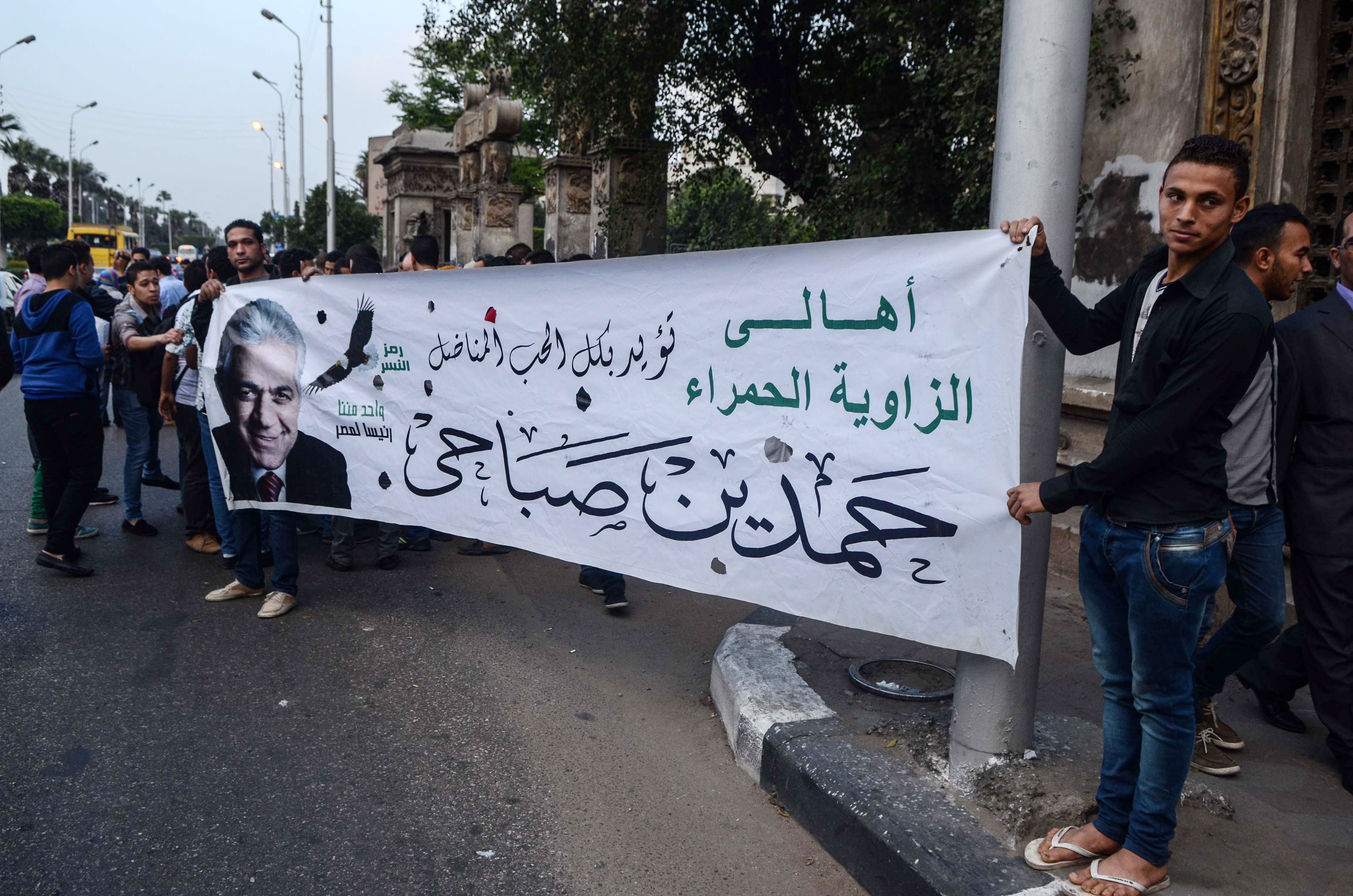 The rival camps of presidential candidates, former defence minister Abdel-Fattah Al-Sisi and Hamdeen Sabahy are racing to collect signatures and meet with delegations supporting their respective bids.
Sabahy's camp launched a campaign outside notaries to urge people to file signatures in support of the Nasserist politician and former presidential candidate in the 2012 elections.
Sabahy's campaign said in a statement on Saturday that its members were assaulted by members of the "rival campaign," who also attempted to prevent members of Sabahy's campaign and citizens from entering notaries.
Meanwhile, Al-Sisi's campaign received a delegation on Thursday night from the Farmers' Union, led by the head of the union Osama El-Gahsh. El-Gahsh delivered thousands of signatures in support of Al-Sisi, collected from across the country, a statement from Al-Sisi's campaign said.
On Wednesday, Sabahy's campaign announced that two of its members in Mansoura were arrested and that another two were assaulted and arrested on Tuesday in Port Said. Four other campaign coordinators were assaulted in Heliopolis court while they were helping citizens file signatures supporting Sabahy.
Amr Badr, the coordinator of Sabahy's media committee told state-run Al-Ahram that the end of collecting signatures will soon be announced as well as a date in which Sabahy will submit the required paperwork before the Presidential Elections Commission to qualify as a candidate in the presidential elections. The door for submitting the paperwork opened on 31 March and is scheduled to close on 20 April.
The upcoming elections are slated to be held on 26 and 27 May and a second round, if required, will be held on 16 and 17 June.
With just two weeks before the door for submitting the paperwork to apply for candidacy closes, the only two prominent figures to launch presidential bids are Al-Sisi and Sabahy.  Former Chief of Staff of the Egyptian Armed Forces Sami Anan, who previously made public his intention to run, announced on 13 March that he would not take part in the race.