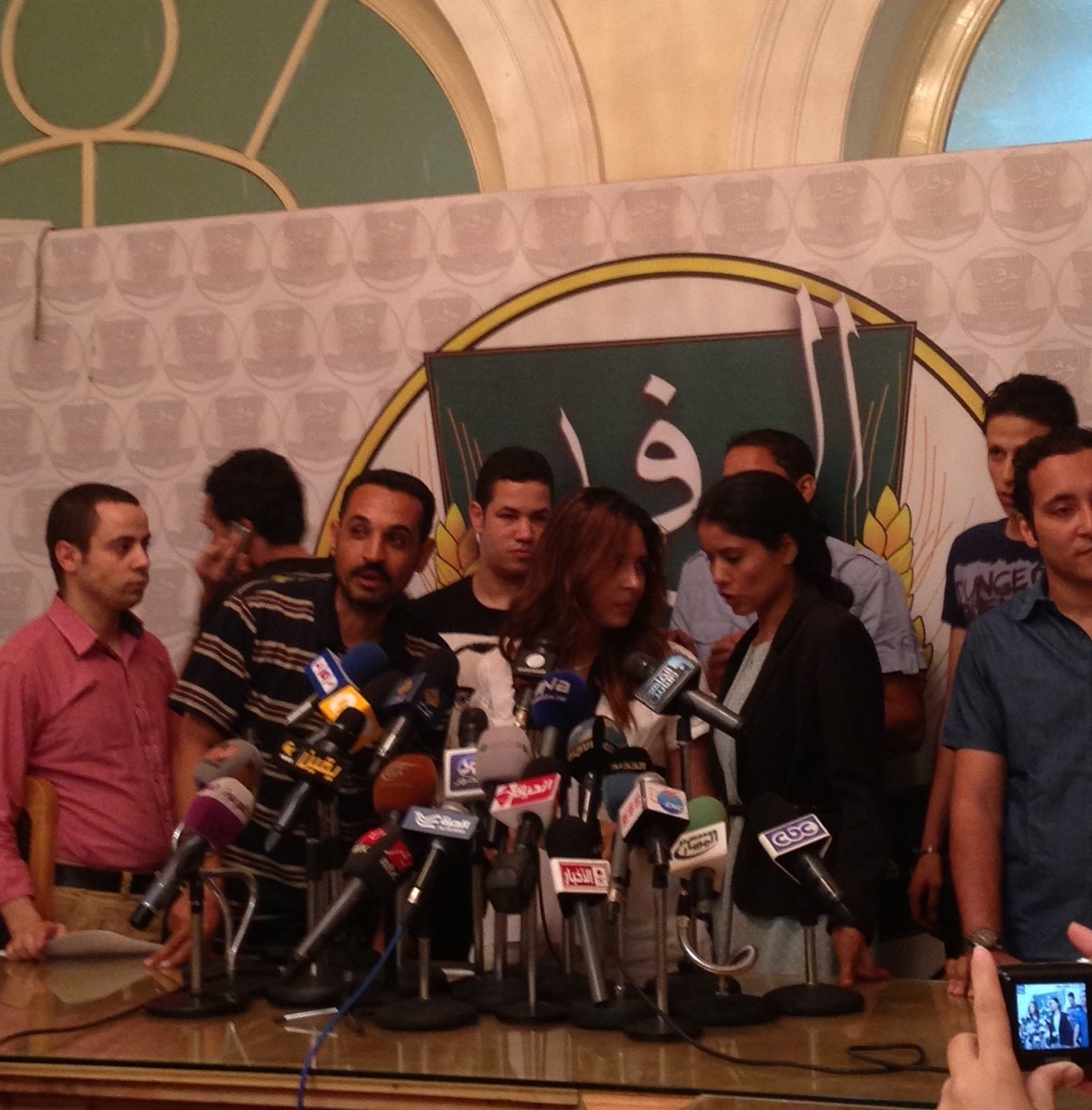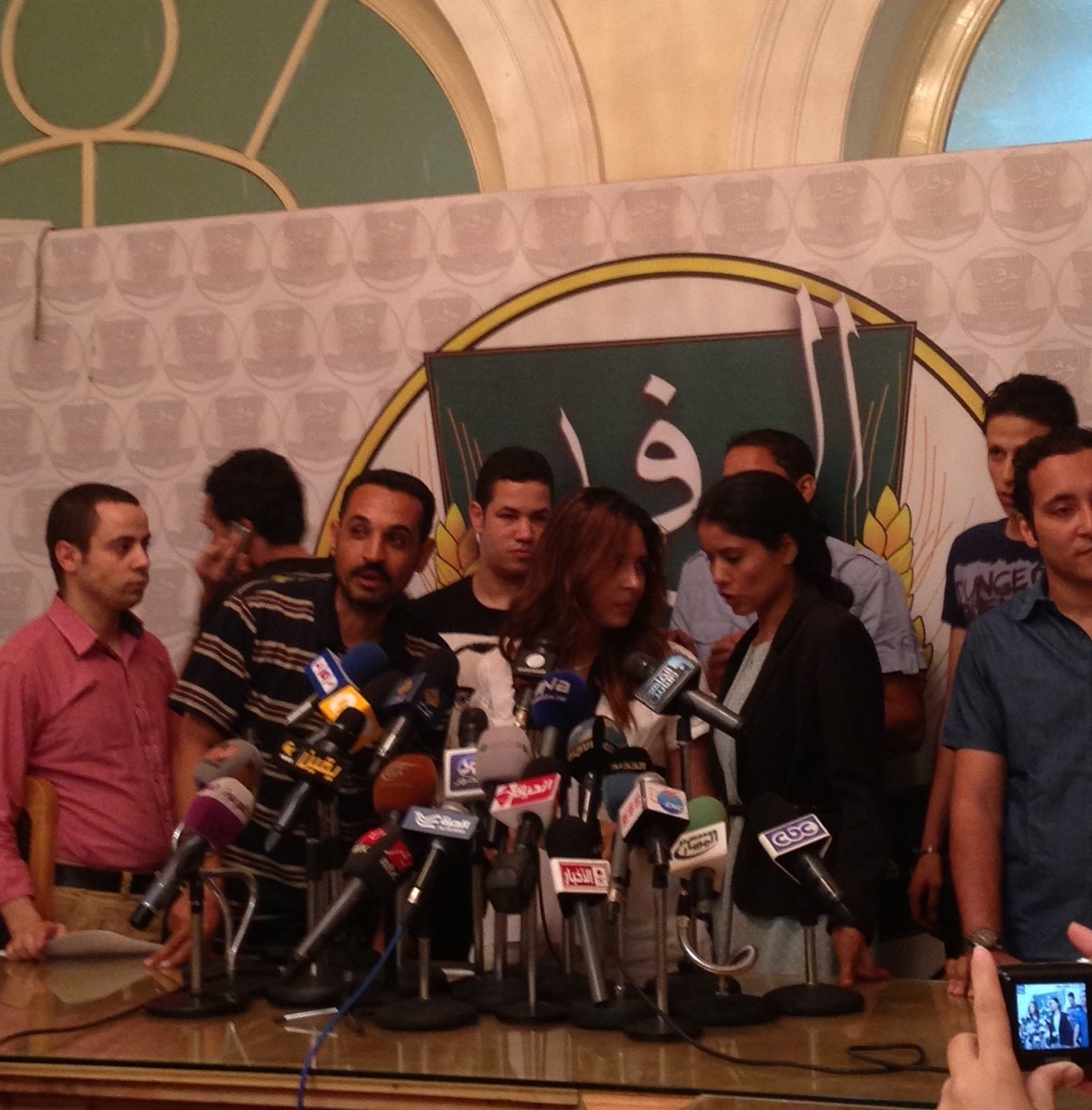 Lawyer Mortada Mansour announced Sunday that he would compete in the May presidential elections against former defence minister Abdel Fattah Al-Sisi and Nasserist Hamdeen Sabahy.
Mansour's presidential programme concentrates on restoring Egypt's international position, and improving living standards.
Mansour blamed "some countries", including the United States, for the deterioration of Egypt's foreign affairs, accusing foreign governments of trying to practise hegemony on Egypt.
He said he is "astonished" by Germany, France and Britain's stance on recent events in Egypt. "They are America's puppets," he said.
If elected president, he said, he would develop Egypt's foreign relations with all countries, including Russia, China, and Iran, "as long as the country respects Egypt's sovereignty."
Mansour attributed the country's terrorism problem to poverty and unemployment.  In slum areas, the Al-Daqahleya born lawyer said people do not have electricity or water. "It's inhumane," he said. Every citizen should have full rights to education, health and shelter, he said. "Favouritism is part of corruption."
Even if doctors, physicians, public notary employees and others have legitimate demands, however, he called for a halt to strikes, sit-ins and demonstrations for a year "until Egypt regains its strength".
Mansour attributed insecurity and violence to the poor implementation of laws. "If you want a country to advance, you have to respect the law," he said. "Egypt has an arsenal of laws, but unfortunately, they aren't applied because the rulers are weak."
Among other issues discussed in the conference was traffic. "These [traffic problems] are small problems that could be solved with small solutions."
He suggested that instead of taking monetary aids from "friendly" countries like Saudi Arabia, the United Arab Emirates and Kuwait, whom he thanked, they could be asked to build a bridge above the current 6th of October Bridge to ease traffic problems.
Mansour attempted to run for president as member of Masr Al-Qawmi (Egypt National) Party in the 2012 elections that brought ousted president Mohamed Morsi to power, but the elections committee ruled him out.
In 2011, Mansour had said he did not "have the right to run" for president because he is "ill-tempered," on Wahed Men Al-Nas (One of the People) TV programme.
He ran in four parliamentary elections in 1990, 1995, 2000 and 2012, but only won in the 2000 elections. In 2012, he lost to an opponent from the Muslim Brotherhood.
In April 2011, Mansour was accused of being involved in Tahrir clashes commonly dubbed "the Battle of the Camel" on 2 February, which left 11 demonstrators dead and hundreds injured. He was detained in Tora Prison for 17 days until the court ruled him innocent.
Mansour is known for being involved in a large number of lawsuits. Among the lawsuits he has filed is one against Muslim Brotherhood leader Mohamed Al-Beltagy for insulting him, and another against Al-Youm Al-Sabaa newspaper for publishing defamatory cartoons.
He also filed a lawsuit calling for the return of security forces on university campuses in December after several student protests ended in clashes with security forces.
Previously, the lawyer served as first deputy in several governorates' prosecutions, including Ismailia, Alexandria, Fayoum, Assiut, and South Cairo. He said he left the judiciary to make a point that "the law is applied to the poor only."
Mansour won Zamalek Club's presidential elections on 29 March. He also headed the club in 2005 until mid-2006.