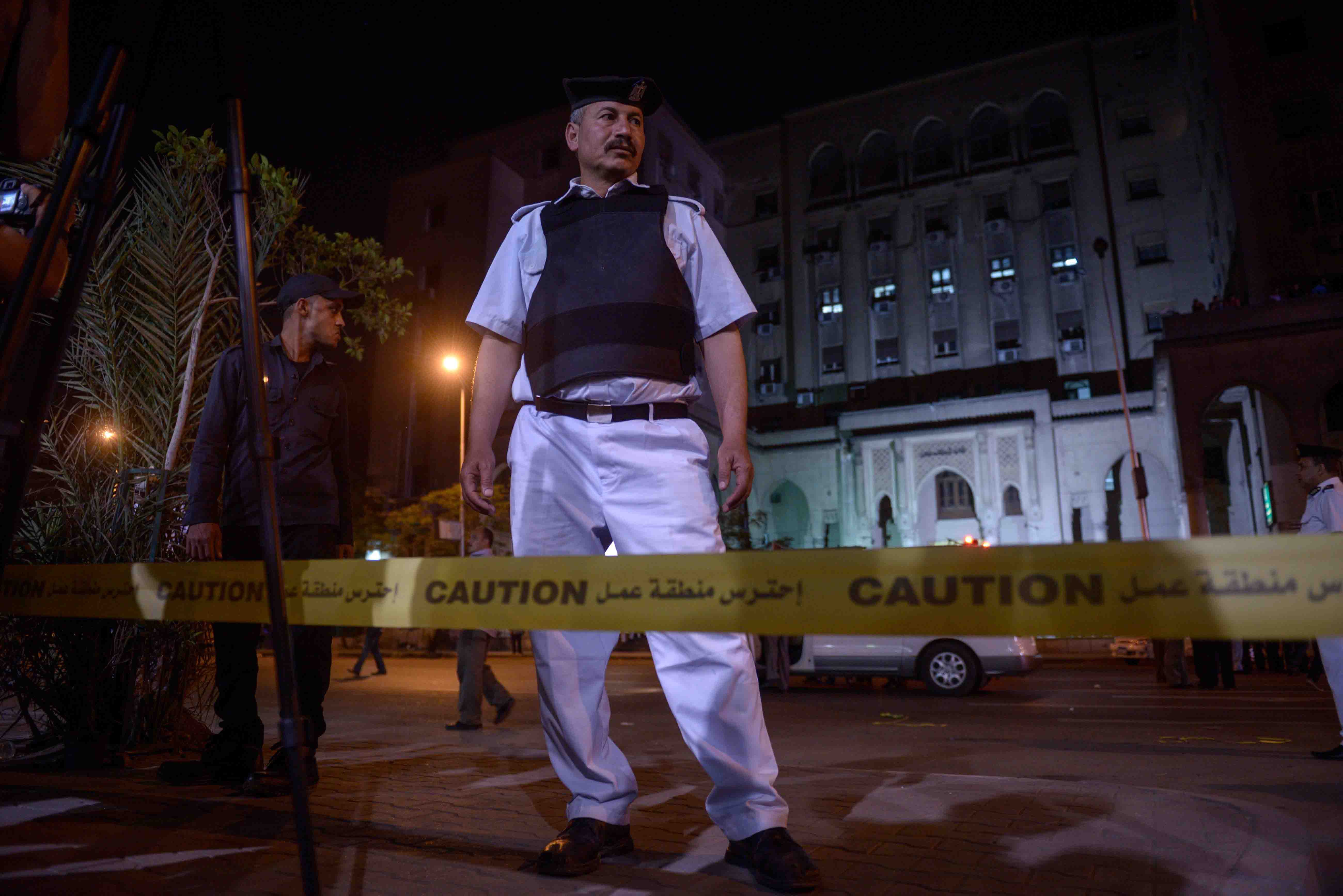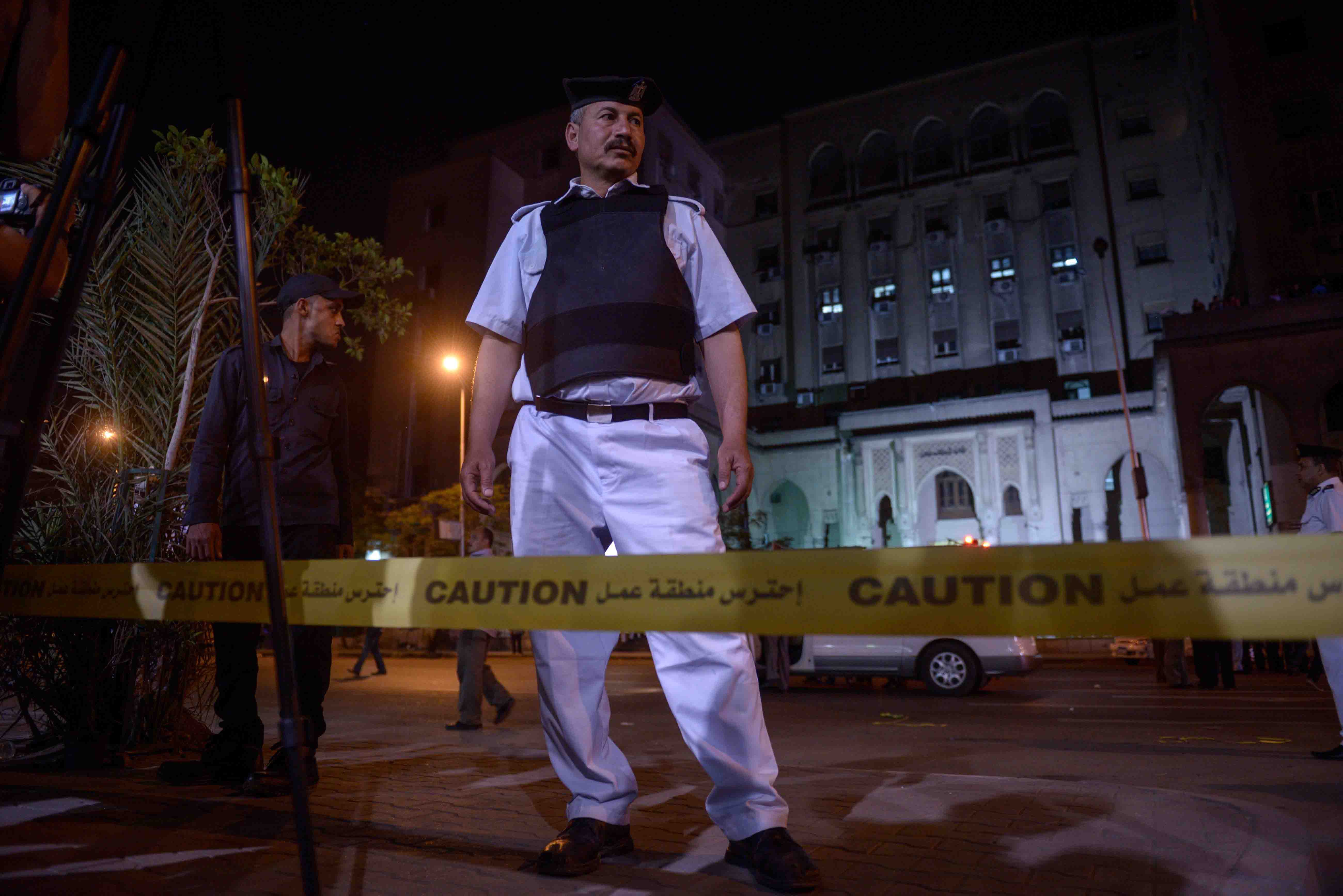 The explosion of a vehicle outside the Engineering Syndicate in Ramses Street, Cairo, raised the death toll of Friday's explosions to five, killing the vehicle's driver.
Friday witnessed a string of four explosions in the Cairo capital and near the tourist resort of Sharm Al-Sheikh in South Sinai.
Bombings started as early as 6am, when a suicide bomber detonated a joint-security checkpoint in Al-Tur City, in South Sinai, according to the armed forces spokesman Colonel Ahmed Ali. The explosion killed both the bomber and a conscript, and injured three policemen and one soldier, according to the Ministry of Interior.
Another suicide bombing was reported on Al-Tur road as a bus was driving by. The blast killed the suicide bomber and injured four factory workers, the latter being among the passengers of the bus, the Ministry of Interior said.
In Cairo, the first explosion occurred outside the Heliopolis Court when an improvised explosive device (IED) went off, killing a traffic policeman and injuring another, as well as injuring three conscripts, according to the Ministry of Interior. Those injured were taken to the Heliopolis Hospital, the Ministry of Health reported.
At around 10pm, a car driving outside the Engineering Syndicate in Ramses Square exploded, killing the driver. The Ministry of Interior reported that the car had not had a licence plate, but failed to clarify whether the bombing was suicidal. Another citizen suffered mild injuries, the Ministry of Health reported.
In a statement condemning Friday's bombings, interim Prime Minister Ibrahim Mehleb's cabinet stressed that "terrorist forces" would not affect the peoples' will to see through the roadmap announced by former defence minister Abdel Fattah Al-Sisi on 3 July, following the ouster of former president Mohamed Morsi.
"Those cowardly [terrorist] operations will only boost the insistence of our brave security personnel to carry on their honourable battle against black terrorism," the cabinet statement read.
Egypt has been adopting the rhetoric of waging a "war on terrorism" since Morsi's military backed ouster. Morsi's ouster has been closely followed by a militant insurgency in the Sinai Peninsula, targeting security officials. Such attacks have prompted a heavy military presence within the peninsula.
On 25 December, former Prime Minister Hazem El-Beblawi's cabinet announced the listing of Morsi's Muslim Brotherhood as a terrorist organisation.
A factsheet prepared by the Ministry of Foreign Affairs puts the death toll for terrorist activities since January 2011 and until 23 April at 971. The death toll includes 477 policemen and 187 army personnel.
On 3 April, Mehleb's cabinet amended articles of the Penal Code and the Criminal Procedures Law in a manner which guarantees harsher punishments for crimes relating to terrorism. The amendments, waiting on the president's ratification to pass, have garnered domestic and international criticism as they are expected to further worsen the already-deteriorating situation of freedoms in Egypt.