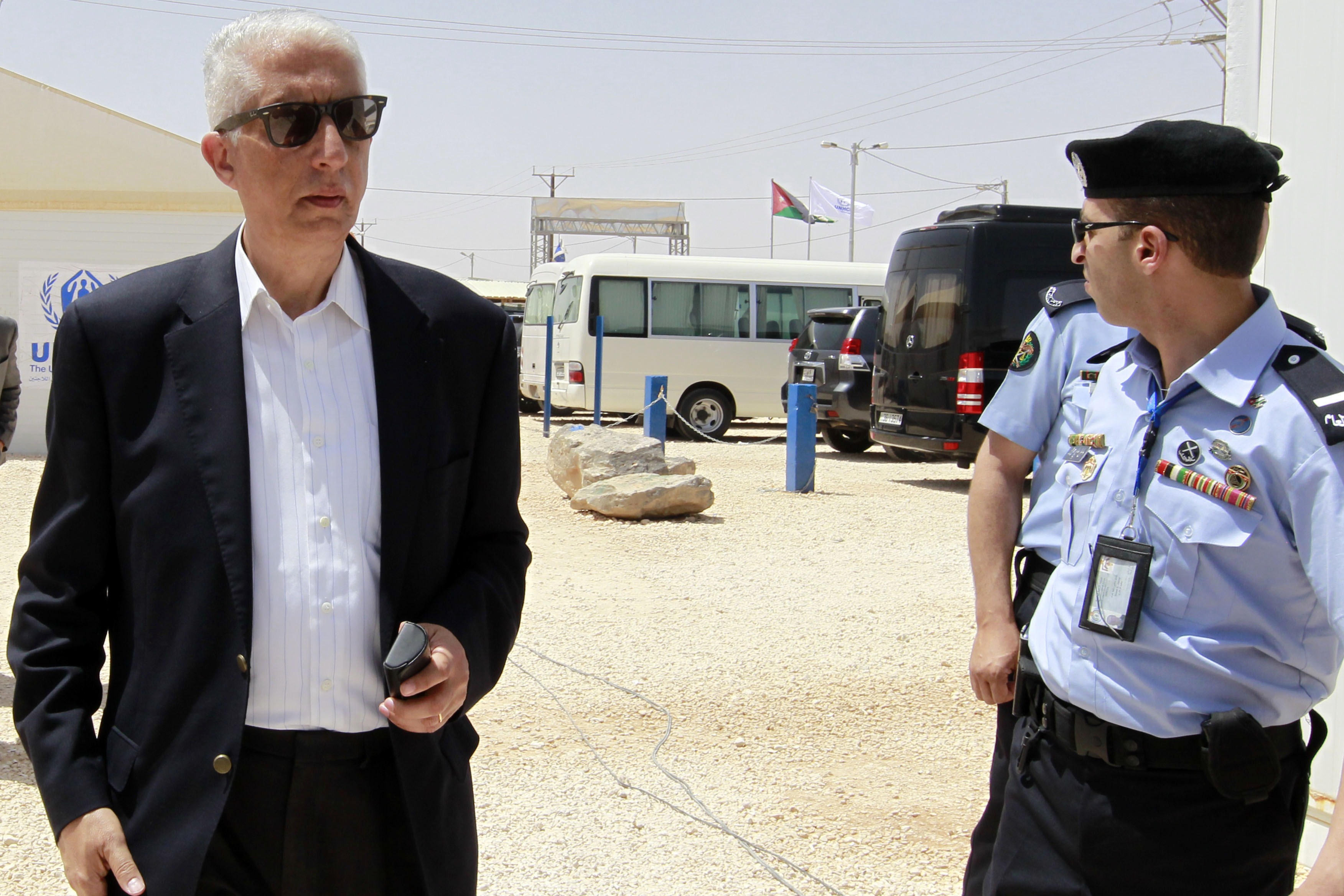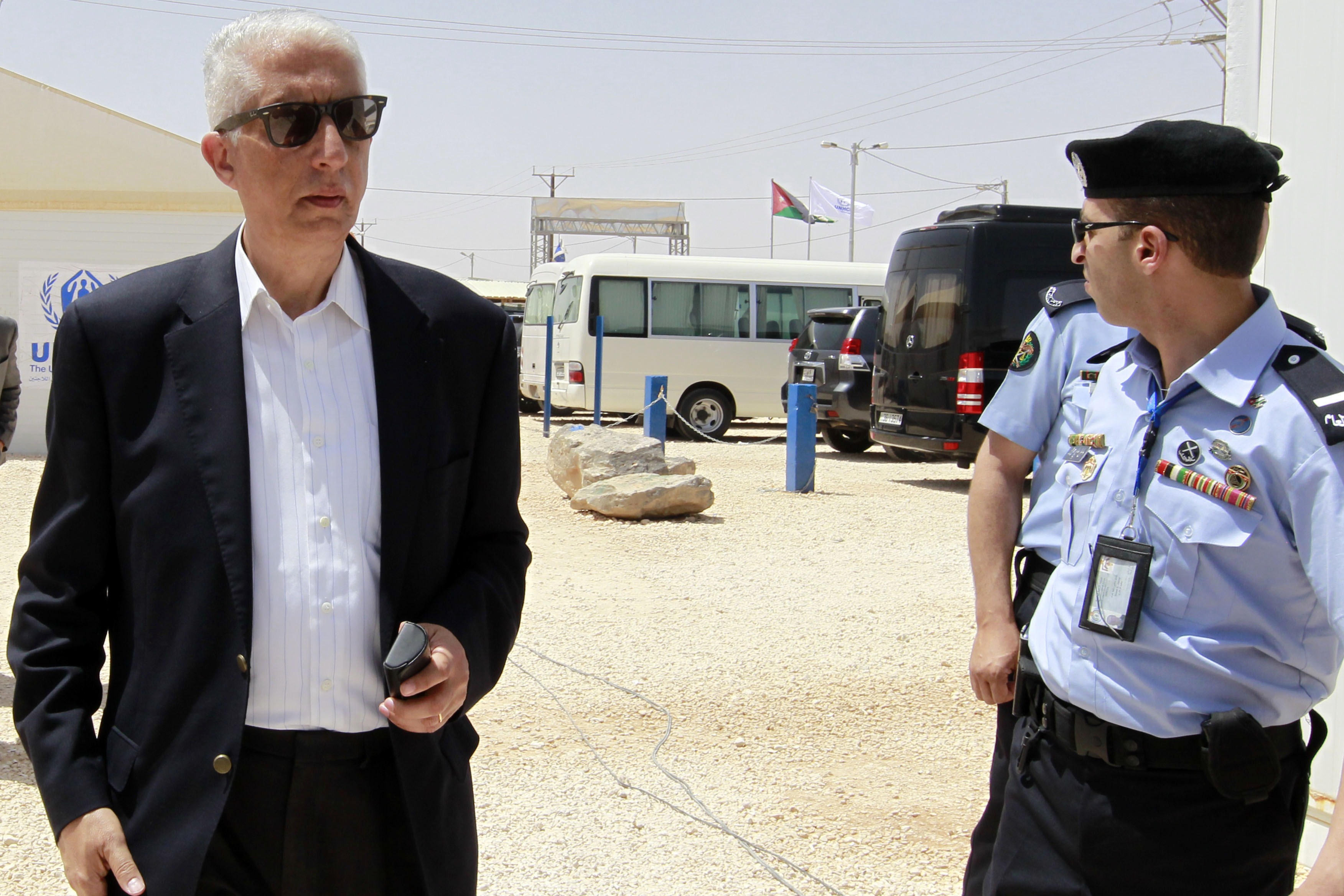 Ministers from five countries hosting the majority of refugees from the Syrian conflict have stressed the need for a political solution "to end the human suffering" and urged the international community to uphold financial commitments.
Egypt's Deputy Foreign Minister for African Affairs Hamdi Loza attended a ministerial meeting in the Zaatari refugee camp in Jordan on Sunday along with the foreign ministers from Turkey, Lebanon, Iraq and Jordan, and United Nations High Commissioner for Refugees António Guterres.
The ministers represent the five nations that host the majority of those fleeing the bloody civil war in Syria, which amount to over 2.7 million people, according to the UN Refugee Agency (UNHCR).
Guterres and the ministers reiterated the call for "much higher levels of international solidarity and burden sharing" and urged countries to open their borders to Syrian refugees to ease the burden on Syria's immediate neighbours in a communiqué released on Sunday following the meeting. The countries also requested increased "financial and development assistance to help hosting countries cope with the escalating demands placed on national services and infrastructure as a result of the refugee influx."
The latest figures show that the 2014 Regional Response Plan appeal has reached 25% of the required $4,264,717,711.
By the end of April, Egypt was home to 136,807 registered refugees, making up 50, 564 households, according to UNHCR. Lebanon is host to the largest amount of Syrian refugees, with 1,044,898 listed as Persons of Concern and 995,221 registered refugees, whilst also facing the continuous threat of the conflict spilling over the border.
Loza, his fellow ministers and Guterres pointed out in the communiqué that "the burden of hosting Syrian refugees has been disproportionately shouldered by the five host countries" where resources are now "stretched to a breaking point."
"There is no humanitarian solution to this political crisis," said the ministers and the high commissioner, underlining the need for a political solution to end the human suffering. They stressed that there is "no military solution" to the war that has raged for more than three years, claiming more than 150,000 lives, according to the Syrian Observatory for Human Rights. The UN said in January that it would stop updating the death toll because the situation on the ground prevented it from making accurate estimates.
"In the absence of a political solution, the only outcome of this continued conflict is further suffering of the Syrian people," the ministers and Guterres said. "It is morally and politically imperative that the international community overcomes its differences and unites to put a stop to the bloodshed."
The ministers called on the international community to uphold commitments made in January during the Second International Humanitarian Pledging Conference for Syria held in Kuwait, which totalled $2.3bn.