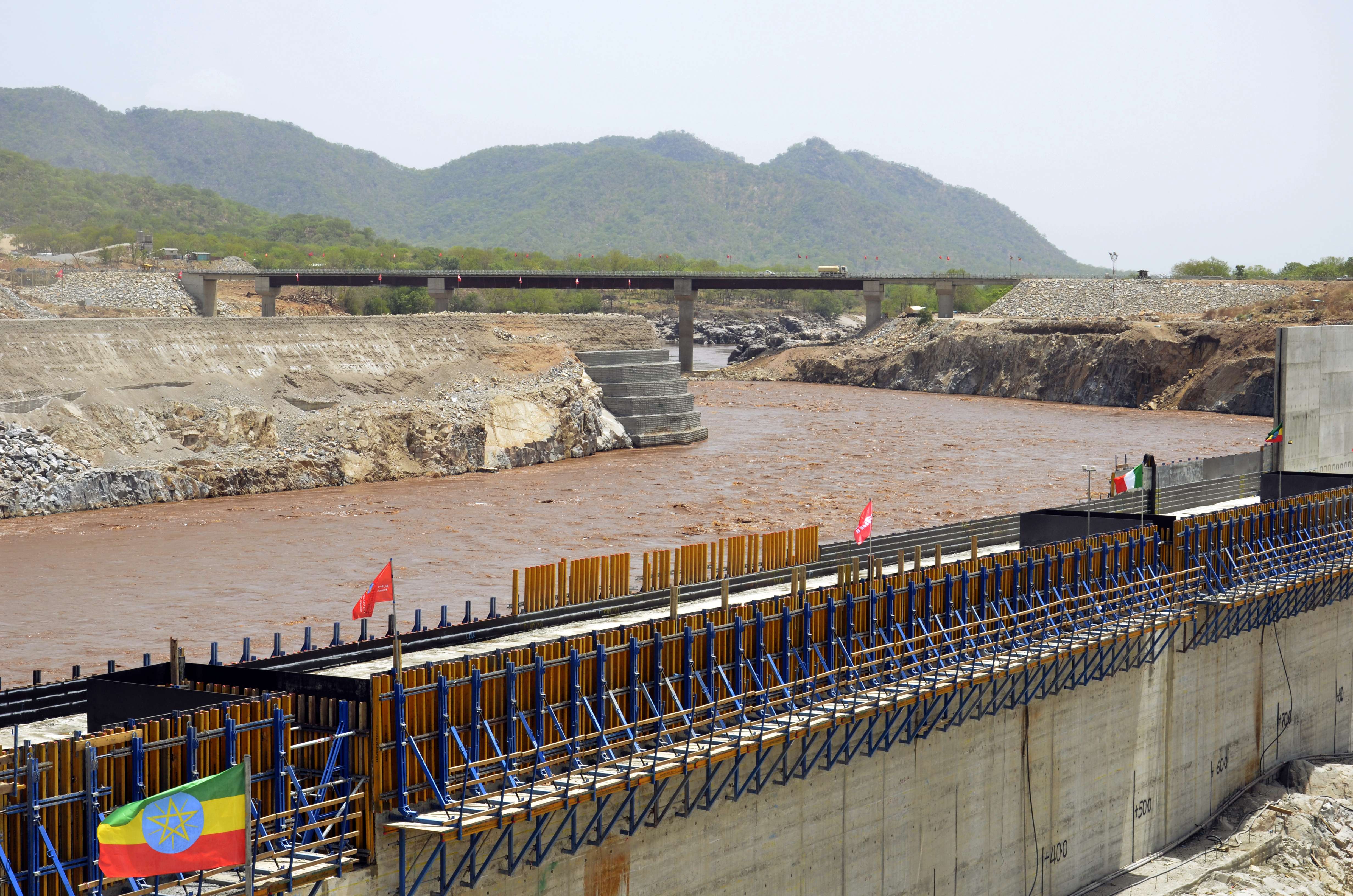 Minister of Foreign Affairs Nabil Fahmy has said he is yet to receive a response regarding suggestions he made to his Ethiopian counterpart regarding the controversial Grand Ethiopian Renaissance Dam (GERD).
Fahmy met with Tedros Adhanom in Brussels at the start of April on the sidelines of the fourth EU-Africa Summit. The two discussed ideas that Fahmy had previously presented; however, the foreign ministry is yet to receive a reply from the Ethiopian side to these suggestions, Fahmy told state owned MENA on Saturday.
Prime Minister Ibrahim Mehleb also spoke out about the GERD issue on Saturday, stressing that Ethiopia has the right to produce electricity, but must do so without harming Egypt's water security interests. He stressed that the situation is not one that will result in conflict, but can be solved diplomatically.
Ahead of Fahmy's April meeting with Adhanom in Brussels, the foreign ministry stressed that Egypt's policy towards he GERD was unchanged, adding: "There is no room at all for concessions or allowances harming our interests because it is a subject of national security".
The Egyptian foreign ministry announced in March a detailed outline of the official stance towards the GERD. Egypt is looking to negotiate a "win-win" situation for all parties involved, both protecting the developmental need of Ethiopia and the water security of Egypt and Sudan. The ministry also said that continued construction of the dam is illegal.
Days later Ethiopia announced that the GERD would be capable of producing electricity by 2015.
Tripartite talks between Egypt, Sudan and Ethiopia were held in November, December, and January but no agreement was reached. The talks focused on the formation of a committee to implement recommendations put forth by a report detailing confidence-building measures concerning the dam and its effect on downstream nations.
The latest talks concluded in February after failing to resolve the sticking points of the debate between the two countries.