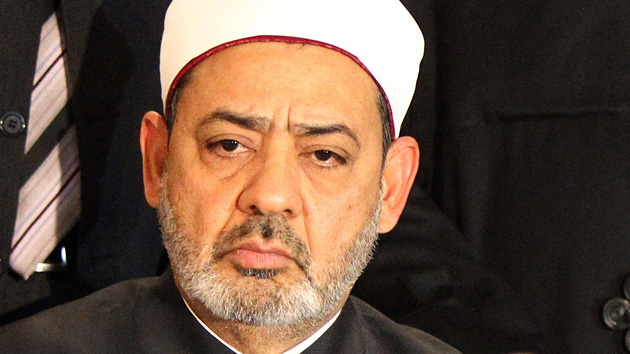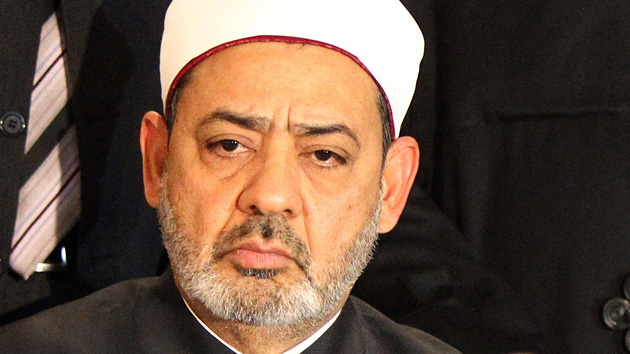 Grand Imam of Al-Azhar Ahmed Al-Tayeb said that while the "Arab Uprising revolutions bore good for some Arabic countries, some of them bore plots to vandalise and divide," in a televised interview on Sunday night.
In an interview on private satellite channel Al-Hayah, Al-Tayeb said Al-Azhar has "no political role", just a national role, which is why it supported all popular revolutions that fought "injustice".
He believes that the most important characteristic of the west's policy towards the east is "arrogance and exclusion". He added that the west has created "corrupt theories" in order to "seize" the east's resources, and is "ignorant" of the fact that science should be of mutual benefit to humanity.
Al-Azhar's Grand Imam said that the west is presenting a theory on a clash of civilisations, adding that there is a conspiracy to weaken the east so that the west remains "strong and in control". He added that there is no sign of hope of the convergence of the two civilisations.
Al-Tayeb said that "non-western nations" are capable, if they were given the chance, of leading the world in a much wiser way than that of the west.
Since the beginning of this academic year, Al-Azhar University, the oldest institute of Islamic teaching, has been at the epicentre of student protests, which often turn into deadly clashes with security forces. The total death toll from nationwide student clashes is 14 confirmed deaths as of April. Al-Tayeb, who previously served as president of the university and is an alumnus, said he hopes that students give up violence and "wake up from this nightmare". He advised college students to avoid being misled by extremist ideas.
Al-Tayeb, who heads a reconciliation committee that aims to bring a stop to the feud between two tribes in Aswan, said: "We are following Aswan's problem every day and the signs indicate an end to the problem very soon."
The committee Al-Tayeb established last month serves to bring peace between the Arab Bani Hilal tribe and Nubian Daboudya after a dispute between them left 26 people dead.
Head of the Coptic Orthodox Church Pope Tawadros II shared a similar opinion on the revolutions in the Middle East in an interview in March. The pope rejected the term "Arab Spring", saying: "It wasn't a spring or even an autumn. It was a winter," adding that the wave of uprisings was encouraged by western powers that he claimed intended to divide the Arab world "into smaller countries".
Al-Tayeb was appointed as grand imam in 2010 by ousted president Hosni Mubarak, after his predecessor passed away. Both he and the pope appeared beside former defence minister Abdel Fattah Al-Sisi on 3 July, when he announced to the nation and the world the ouster of then-president Mohamed Morsi.