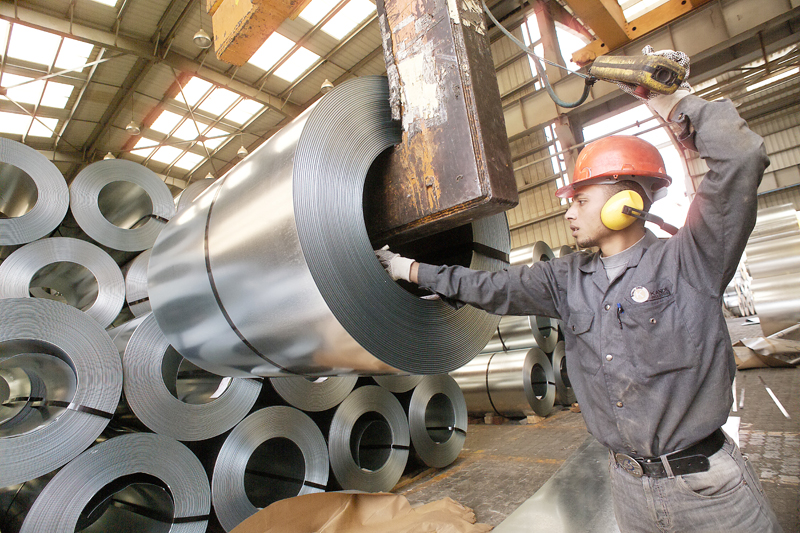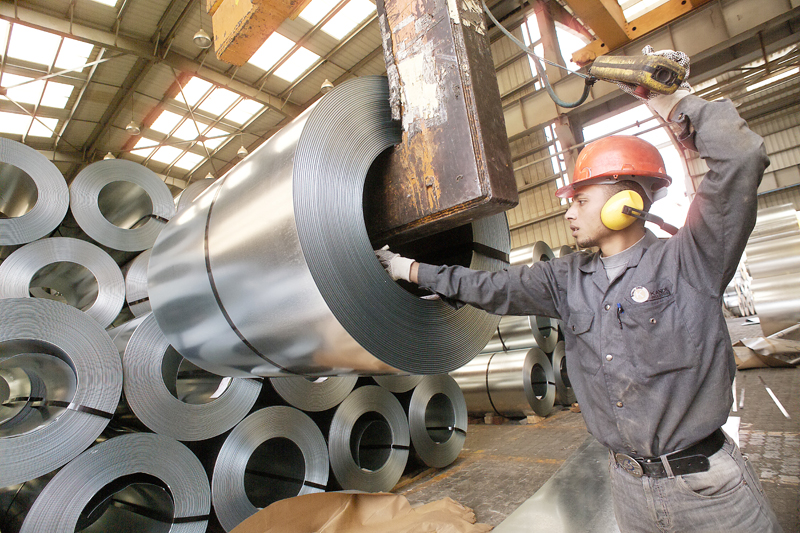 By Mohamed Ayyad
The government is currently looking into increasing prices of energy for high intensity consumers, such as steel factories, which have not seen price adjustments in recent times, Minister of Petroleum Sherif Ismail told Daily News Egypt Tuesday.
Fertiliser plants and ceramics, which export their products outside the country at world market prices, receive one million BTU of gas at an average price of $3, with the highest price bracket being $6 per one million BTU for cement plants, which sell their products above international prices.
"There is no alternative for adjusting the prices of gasoline and diesel fuel in the coming period in light of the worsening situation of energy subsidies in Egypt," according to the minister.
The government continues to support the restructuring of energy subsidies, along with the implementation of measures to protect low-income earners, and will be coordinating with various industries to prevent a rise in prices of products for consumers.
In previous remarks Ismail estimated that the cost of energy subsidies during the next fiscal year would be approximately EGP 140bn, compared with EGP 130bn by the end of the current fiscal year in June.
The government did not receive any requests to import coal other than from cement plants, according to Ismail.
The cabinet headed by Prime Minister Ibrahim Mehleb, had approved the use of coal during a meeting of the Energy Committee last month, provided its use benefits Egypt's energy system and with the commitment to develop regulations and environmental standards, along with approval studies evaluating environmental impact at all phases of its importation, transportation, storage and use. Another condition stipulates the expansion in the use of municipal and agricultural waste in the cement industry until it constitutes up to 40% of its energy used.
Nothing was presented to the government pertaining to the issue of the Spanish company Union Fenosa, partner in the Damietta liquification plant, concerning the importation of gas from Israel. "We will not allow any foreign company operating in Egypt to import Israeli gas except with the consent of the government," said Mehleb.
A statement recently issued by the Israeli side announced the signing of a letter of intent between the United States' company Nobel Energy and the British company BG to import gas from Israel for the Spanish company Union Fenosa to be used for gas liquification in its plant in Damietta.
Noble Energy mentioned that the letter includes an agreement to supply the Spanish company's factory in Egypt about 2.5tn cubic meters gas from the Tamar gas field, located off the coast of Israel, spread over 15 years, which equals approximately 440m cubic meters per day.
The agreement with Union Fenosa constitutes a major step in the development of the Tamar field and in meeting the growing demand for natural gas in the region, said Keith Elliott, vice president of Nobel Energy for the eastern Mediterranean region.