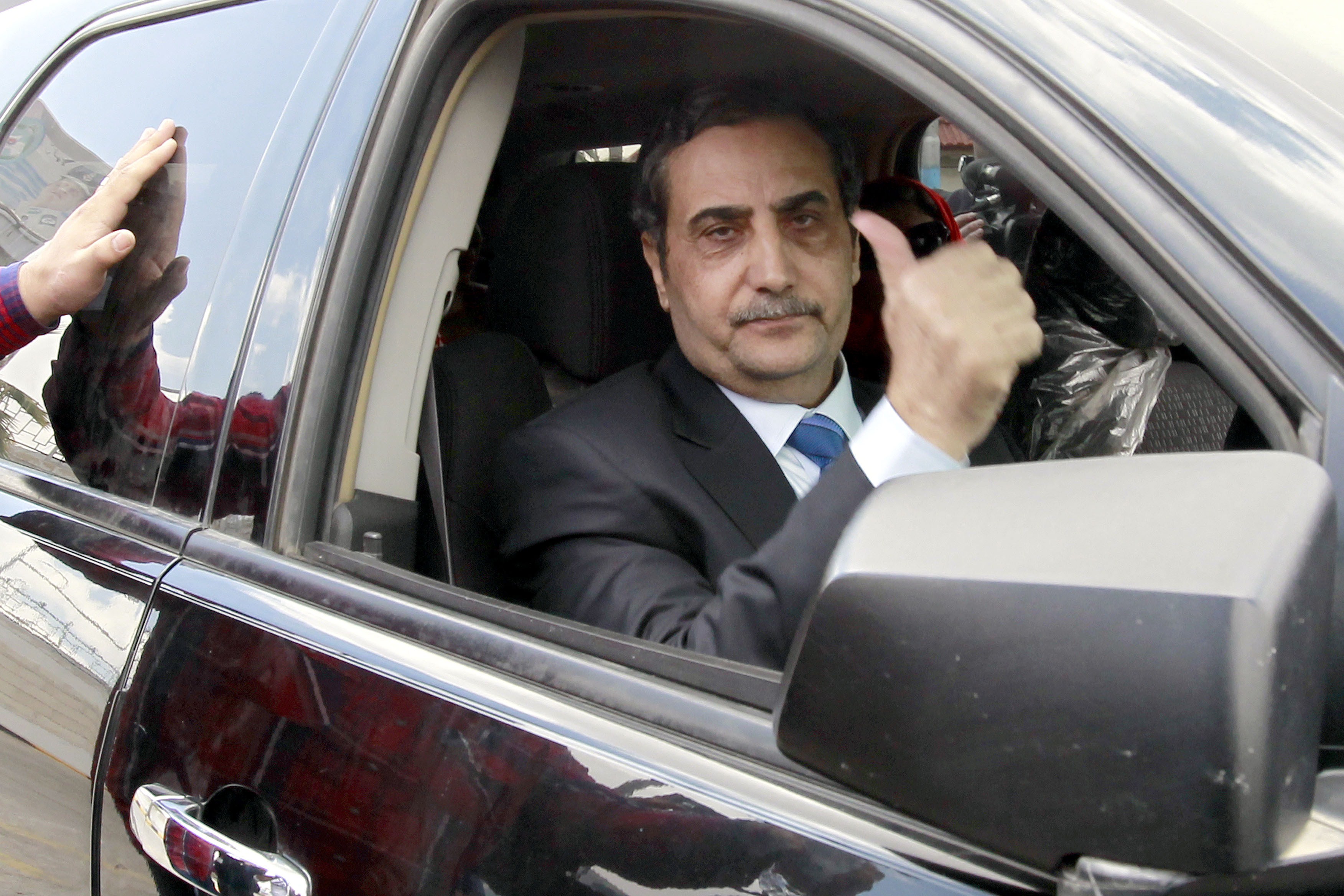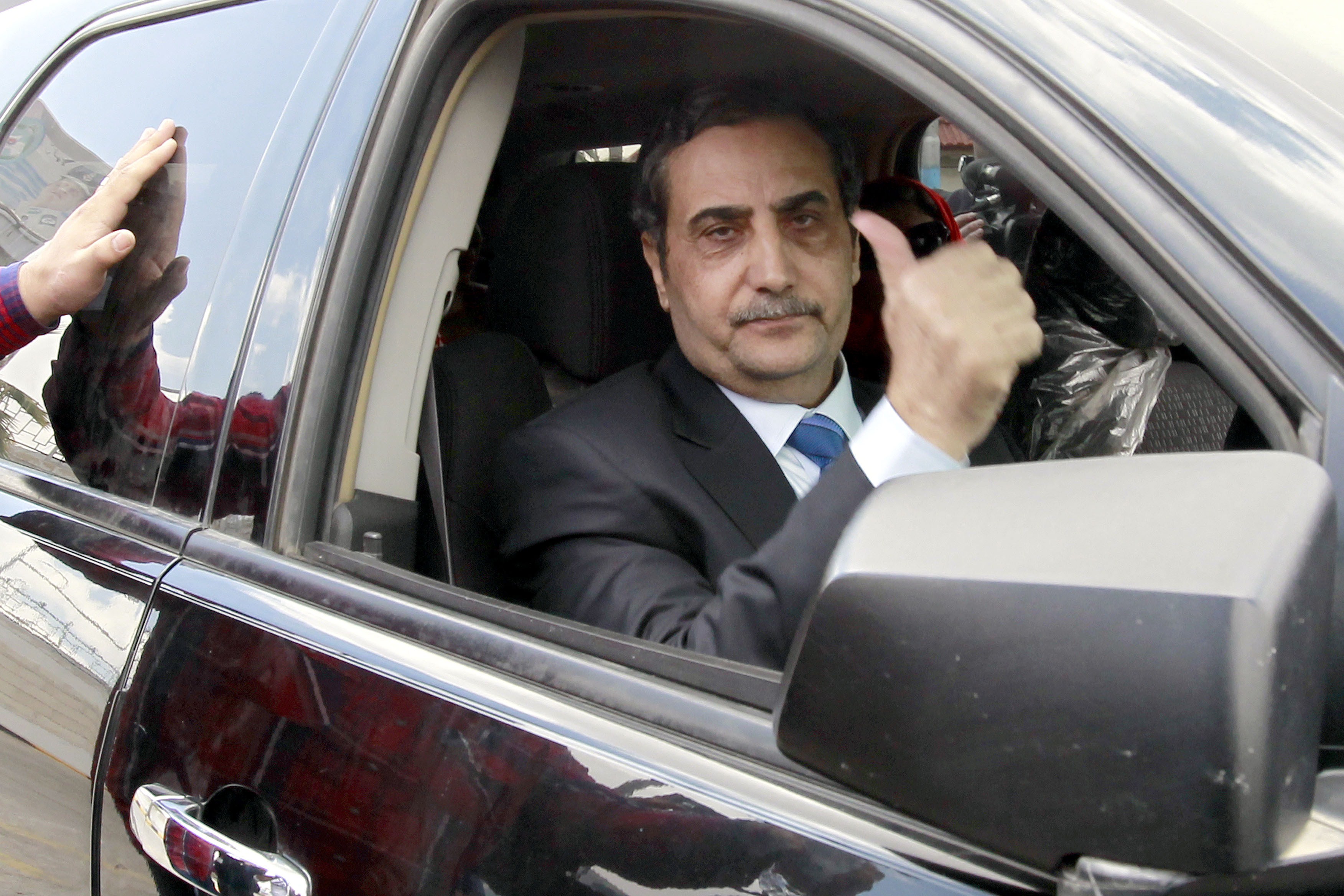 AFP – Jordan's ambassador to Libya was freed and returned home on Tuesday, a month after being kidnapped, in an exchange for a jihadist jailed for plotting bomb attacks.
A government minister told AFP that ambassador Fawaz Aitan had been released, with the announcement coming just days after Libya said it had ratified an extradition agreement with Jordan.
A plane carrying Aitan touched down at Marka military airport in Amman, and he was greeted by relatives and officials led by Prince Faisal bin Hussein, the brother of King Abdullah II.
"They [the kidnappers] treated me in a civilised and humane manner," Aitan told reporters after stepping off the aircraft, looking healthy but tired.
Masked gunmen kidnapped the ambassador in mid-April as he was being driven to work in the Libyan capital. They shot at his car and wounded his driver.
There was no claim of responsibility, but Libyan sources said the abductors had demanded the release of Mohammed Saeed Al-Darsi, a Libyan jihadist jailed in Jordan.
Darsi was convicted in 2007 on terrorism charges and sentenced to life in prison. He was also found guilty of possessing explosives and involvement in planning to bomb Amman's international airport.
Aitan said his abductors were relatives of Darsi.
The envoy was handed over to the Jordanian authorities in Libya at 0300 GMT, Jordanian Parliamentary Affairs Minister Khaled Al-Kalaldah told AFP.
"Last week Darsi was handed over to Libyan authorities in line with the [extradition] agreement so that he will spend the rest of his sentence in Libyan jails," said Kalaldah.
Libya's foreign ministry confirmed his release, but the justice ministry declined to comment on Darsi's extradition.
Foreign Minister Nasser Judeh was expected to give more details about efforts leading to Aitan's release at a news conference in Amman on Tuesday.
Aitan's abduction was the latest in a series of attacks on Libyan leaders and foreign diplomats in the increasingly lawless North African country, three years after NATO-backed rebels ended autocratic leader Muammar Gaddafi's four-decade rule.
Diplomats in Tripoli say militias which fought to topple Gaddafi in 2011 often carry out kidnappings to blackmail other countries into releasing Libyans held abroad.
Two Tunisians, a diplomat and an embassy colleague, have also been abducted in Libya, and Tunis has said their kidnappers are demanding the release of Libyans jailed in Tunisia on terrorism charges.
On Thursday, the government in Tripoli said the justice ministries of both Jordan and Libya had ratified the agreement to extradite prisoners.
It did not elaborate, but the move was seen as paving the way for the release of Darsi in exchange for freeing the ambassador.
Aitan was abducted at gunpoint on 15 April in a brazen daylight operation on the streets of Tripoli.
Hooded men aboard two civilian cars attacked his convoy as he headed to work, forcing him out of his vehicle and whisking him away.
His driver suffered two gunshot wounds but his life was not in danger after surgery.
In the past month, Jordan has called on Libya to secure Aitan's safe release, and Prime Minister Abdullah Nsur vowed Amman would do "what it takes".
The UN Security Council also condemned the kidnapping "in the strongest terms," urging Libya to "work towards the safe release of the ambassador".
But after two days, Tunisian diplomat Al-Aroussi Kontassi was abducted in Tripoli – the second embassy staff member seized in the Libyan capital.
Tunis said later the kidnappers of both men were demanding the release of Libyans jailed in Tunisia on terrorism charges.
Libya has seen near-daily attacks targeting security forces, a rebellion that blockaded vital oil terminals for nine months and a growing crisis stemming from the interim parliament's decision to extend its mandate.