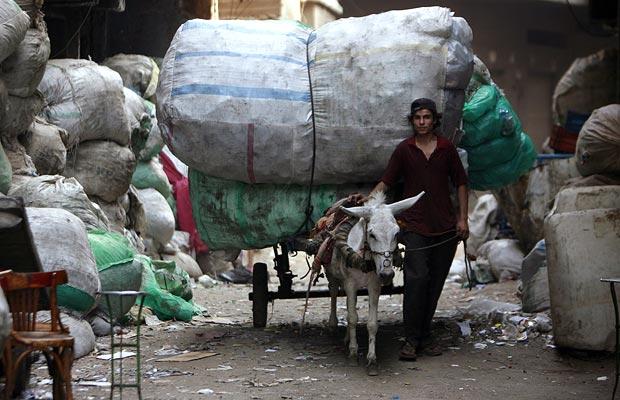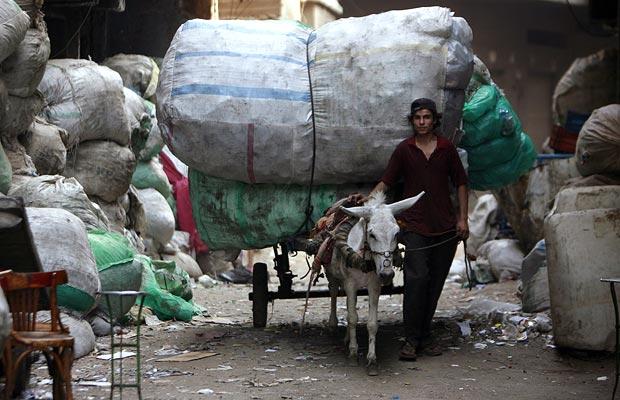 By Mohamed Ayyad
Direct cash support to improve the lives of the poor is no more than a quick-fix, "a lie and not enough," said Hania Al-Shalkamy, professor of social economy at the American University in Cairo.
The government, in its new budget plan for the 2014/2015 fiscal year, is making a gradual shift toward granting monetary support for the poor as a means to compensate them for anticipated energy price increases.
Al-Shalkamy believes that improving the lives of the poor requires an efficient social protection system different from the current one, and includes improving stipends, remittances, and substantive education and health reform. Thus, he said, providing "cash" to the poor will not raise their standard of living.
The professor described the current subsidy system as "corrupt" and argued that it must be dismantled gradually by raising prices for the population brackets that consume the most electricity, petrol, and gas, whether they are individuals or factories, and building up health insurance, education, and work opportunities. All policies and legislation that cause poverty, ignorance and disease must be changed quickly.
According to Al-Shalkamy, government cash support for the poor worth EGP 450per family will not ease the severity of price hikes,especially when 26.3% of Egyptians live below the poverty line on approximately EGP 7.13 per capita per day. Additionally, 4.4% live below the abject poverty line on about EGP 11 per capita per day, and 21.8% of the population lives on the edge of poverty.[s2]
"Restructuring tourism subsidies and export subsidies, although it will not protect the poor, should be the government's first move to contain poverty, then the institution of a system of societal protection, and then monetary support to help the poor," Al-Shalkamy said.
But Shirin Shawarby, head of the Economic and Social Justice Unit at the Ministry of Finance, said: "Cash support will range between EGP 300-450 and will be granted to 216,000 families. Every million poor families cost the state EGP 5bn in cash and in-kind assistance."
1.5 million poor families live on just the social security stipend provided by the Ministry of Social Solidarity, and the government did not specify its budget for the value of cash assistance for each poor individual.
The Ministry of Finance published a draft budget on its website which included changes in prices for various petroleum products. The ministry said that it submitted the draft to President Adly Mansour for approval 48 hours before Egypt's new president will be selected through the elections that began Monday. Field Marshal Abdel Fattah Al-Sisi is favoured to win over left-wing candidate Hamdeen Sabahy.
Finance Minister Hany Kadry Dimian said the government has begun taking gradual steps for initial implementation of direct cash subsidies to poor families. The ministry will also increase its support for food, health and housing, as well as medicine and meals for schoolchildren and subsidies for farmers.
According to Kadry, "allocations for 19 qualitative support and social protection programmes have been raised by 22%, or EGP 22bn, raising their value to EGP 118.4bn starting on 1 July." This included a EGP 24bn subsidy for loaves of bread as well as subsidies for 18m ration cards with 67m beneficiaries, 80% of whom are Egyptian citizens, worth EGP 13bn.
The monthly ration cards for an individual include 2kg sugar, 2kg rice, and 1.5 litres of cooking oil. For a family of four, the ration card is worth 8kg sugar, 8kg rice, and 6 litres of oil per month at subsidised prices.
The government, according to the new budget and in implementation of the shift to provide cash support to the poor, has allocated EGP 12bn to social security stipend programmes, an increase of EGP 8bn. This represents four times last year's allocations in an attempt to double the number of families benefiting from the measure from 1.5m to 3m households. The programme has been doubled to a value of EGP 53m.