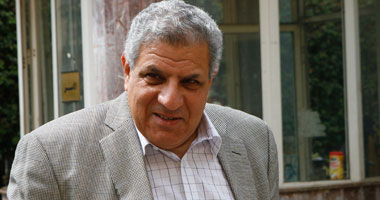 Six border guards were killed Saturday morning by smugglers and outlaws while patrolling a mountainous area in Al-Wahat.
The cabinet mourned their deaths and attributed them to a "terrorist incident", in a statement on Sunday. A statement on the military spokesman's official page said that of those killed, one was an officer and the rest were soldiers.
The military's statement said that they were killed in response to border guards' success throughout the past month in capturing 68 smuggled individuals and large amounts of weapons, ammunition and narcotic substances. The statement added that border guards also prevented the illegal immigration of 936 individuals.
The incident took place 200 kilometres south of Giza, in the governorate of Assiut.
Prime Minister Ibrahim Mehleb said these criminal incidents will not stop the government from "purging the country from all terrorist hotbeds, which harm the country's security and its economy".
Security forces, whether military or police, and security buildings have become heavily targeted since the ouster of former president Mohamed Morsi last July. Over 500 members of the police and army have been killed since the 25 January Revolution.
Last Wednesday, one soldier was shot dead in the restive Sinai Peninsula. The attackers were in a car and sped off after the shooting. While initial attacks primarily used explosive devices, attacks on security forces using drive-by shootings has become increasingly recurrent.  On 19 May, armed assailants shot and killed two undercover policemen in the Upper Egypt governorate of Minya.
The rise in insurgency was concentrated in the Sinai Peninsula for months, but has eventually spread to other parts of the country. At least a dozen policemen have been killed in drive-by shootings in the Nile Delta governorate of Sharqeya alone.
The first attack to rock Cairo was on 24 January, when a series of blasts went off throughout the day, leaving six dead and dozens injured, the most deadly of the blasts was one that targeted the Cairo Security Directorate. Sinai-based militant group Ansar Beit Al-Maqdis has claimed responsibility for the string of bombings.
The group has claimed responsibility for a series of other attacks across the country. It was labelled a terrorist organisation by the United States  and by an Egyptian court in April.