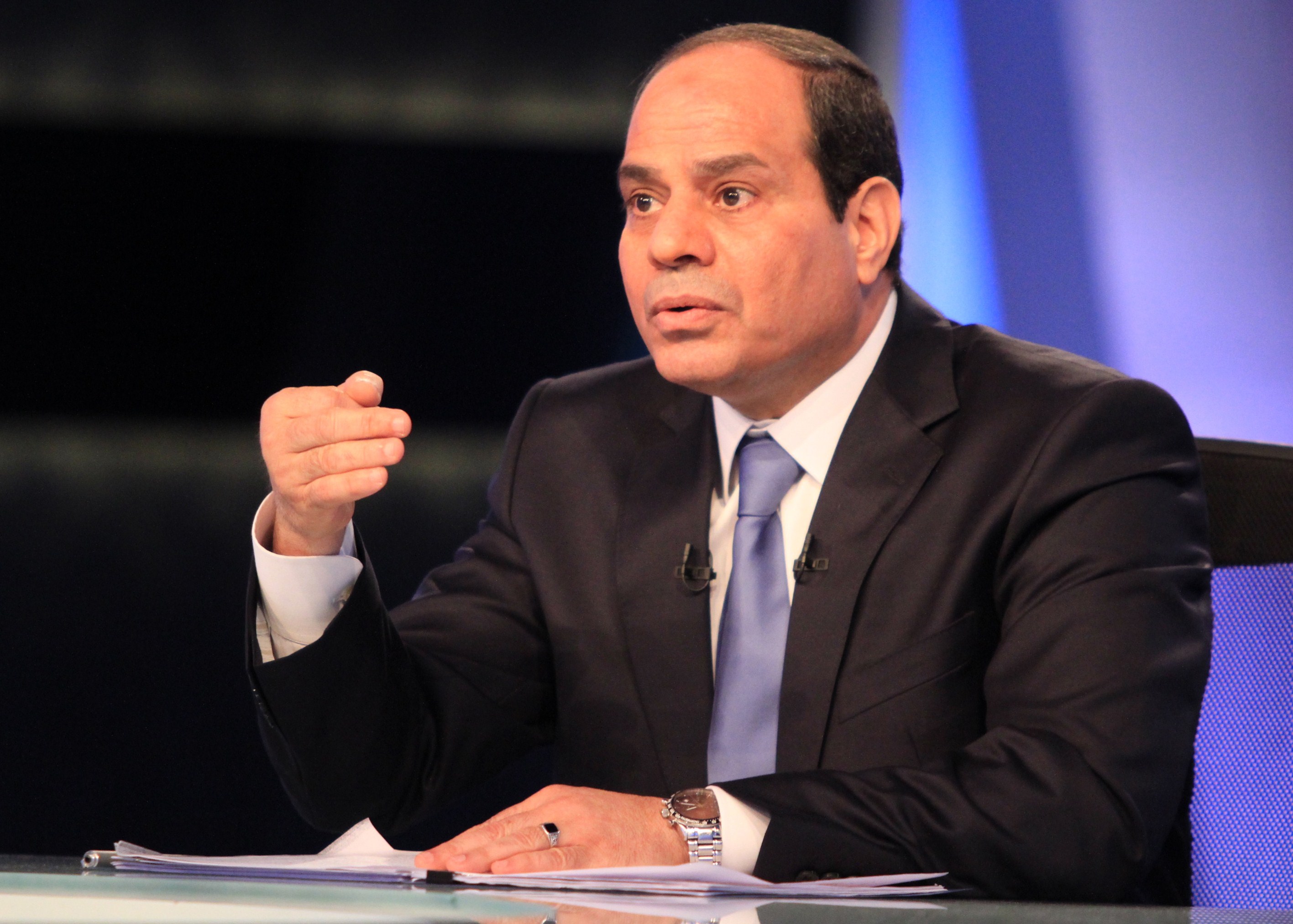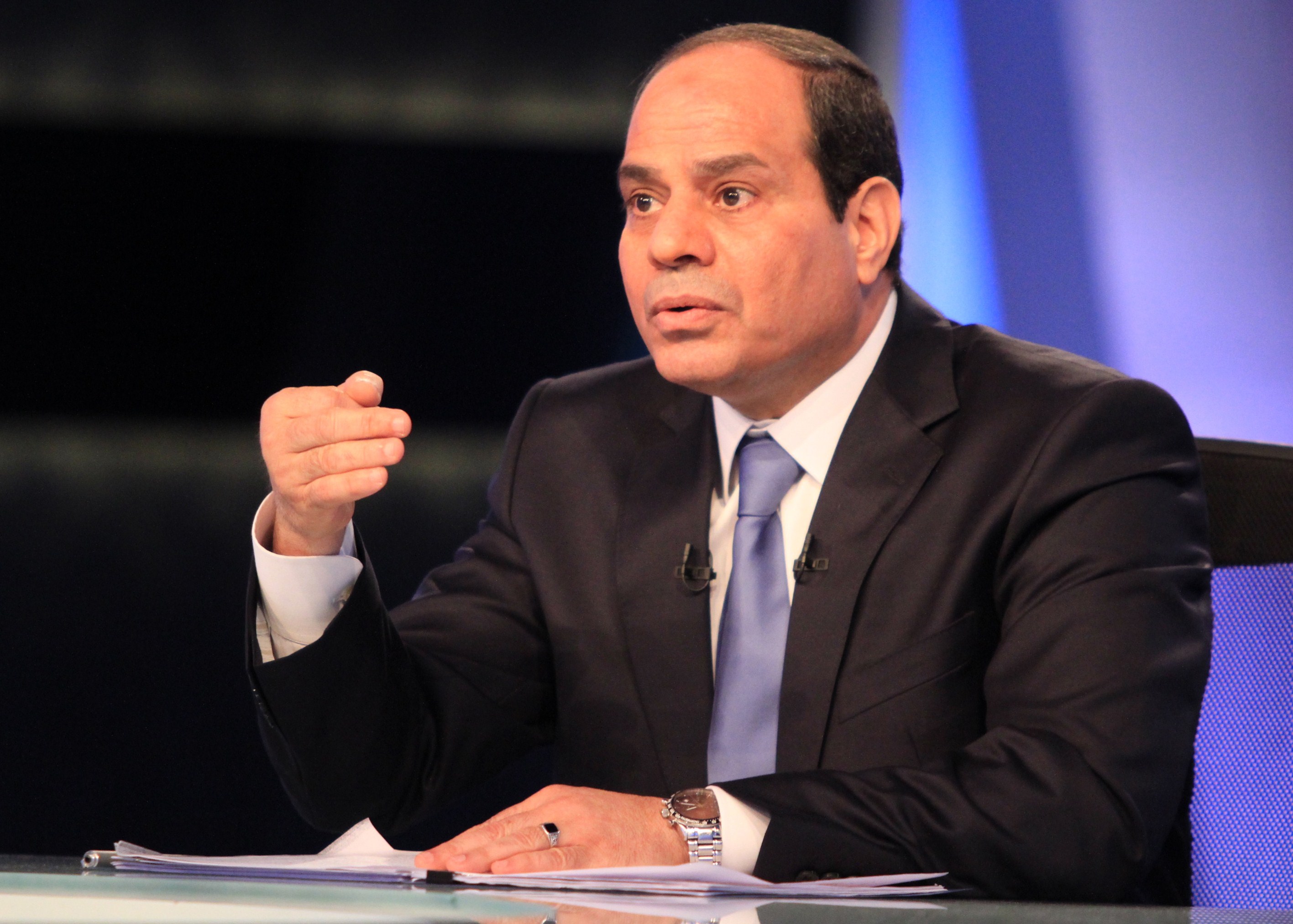 Reporters Without Borders (RSF) published Thursday an open letter to president-elect Abdel Fattah Al-Sisi, requesting that over his four-year tenure he "guarantees the fundamental freedom of all Egyptian citizens and foreign citizens" residing in Egypt.
The letter first welcomed freedoms guaranteed in the 2014 Constitution, such as freedom of media, freedom of assembly and the right to demonstrate, calling these moves "a step in the right direction".
However, RSF's letter notes that journalists' rights have often gone unnoticed since the ouster of former president Mohamed Morsi on 3 July 2013.
"Journalists have to deal with a very different reality," the statement reads. "Six journalists have been killed in the course of their work, with complete impunity, since president Mohamed Morsi's removal by the military and the installation of a transitional government under your leadership in July 2013. According to the Committee to Protect Journalists (CPJ), Egypt was one of the three deadliest countries for journalists in 2013."
Three journalists were killed on 14 August 2014 alone, as they came under fire from security forces while covering the violent dispersals of the Rabaa and Nahda sit-ins.
The letter then notes that journalists working with or sympathetic to the Muslim Brotherhood have been "systematically hounded" by interim authorities. "The authorities use trumped-up charges to keep [journalists] in detention. More than 60 journalists have been arrested for varying periods of time, news media have been censored and some have been closed."
Seventeen journalists are currently being held in Egyptian prisons, including four Al-Jazeera journalists, three of whom have been in prison since 29 December and are currently on trial. The fourth, Abdullah ElShamy, was arrested while covering the Rabaa sit-in dispersal. He has not been formally charged, and started a hunger strike to protest his arbitrary detention. Saturday marks the 135th day of his strike, which he started 21 January.
"It is your responsibility to ensure that journalists receive the protection they need to report the news freely and safely, especially while covering demonstrations and protests," the statement called on Al-Sisi.
The letter also addresses recent censorship of opposition voices, in particular popular satirist Bassem Youssef and journalist Nader Al-Fergany. Youssef, whose program El-Bernameg rose to popularity after the 2011 ouster of Hosni Mubarak, announced on 2 June that his show was cancelled, citing "pressures". Al-Fergany, an academic and journalist, was banned on 25 May from writing in the state-owned Al-Ahram after a number of his columns were critical of both Al-Sisi and the interim authorities.
RSF adds that "the Internet has not been spared by the hostile climate", as a leaked Ministry of Interior document revealed that the ministry is searching for a way to monitor social media networks.
Amnesty International condemned Egyptian authorities' plans to enact "indiscriminate surveillance" on social media which the group believes would "deal a devastating blow to the rights to privacy and freedom of expression in the country".
"The plans also spark serious fears that systematic monitoring of social media networks will be used by the authorities to further clamp down on the slightest sign of dissent," said Hassiba Hadj Sahraoui, Middle East and North Africa deputy director of Amnesty International.
"Although aware of the many challenges you face," the RSF letter concludes, "we ask you as Egypt's president to ensure that the new constitution is properly implemented and that Egypt respects its international obligations as regards fundamental freedoms, especially freedom of information."
The period following Morsi's 3 July ouster, witnessed a crackdown on freedoms in Egypt. The Muslim Brotherhood was listed as a terrorist organisation on 24 December after a car bomb ripped through a security directorate in Mansoura. Frequent protests in support of Morsi have been dispersed by security forces, and members of the banned group and protesters alike have been rounded up and arrested in large numbers.
Independent monitoring group Wiki Thawra recently noted that over 41,100 people have been arrested since Morsi's ouster.
Al-Sisi, former minister of defence appointed under Morsi, won last week's presidential elections in a landslide victory over Nasserist Hamdeen Sabahy, who had finished third in the previous presidential elections in 2012.