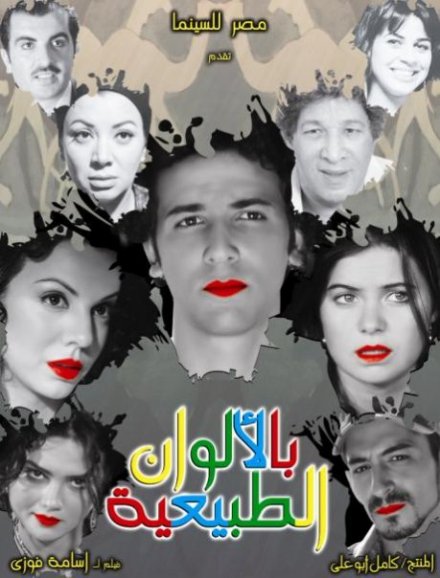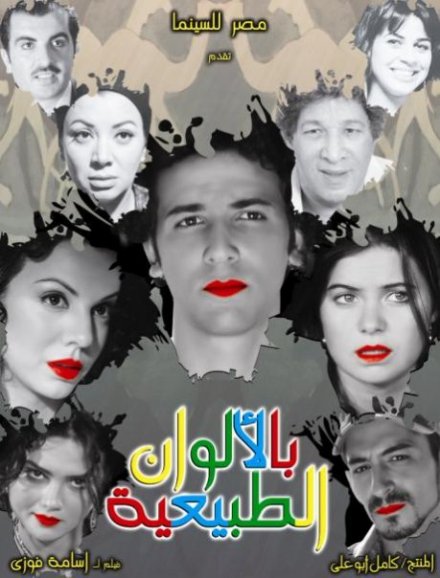 Just days before Abdel Fattah Al-Sisi was elected president, a crowd gathered in Rawabet Theatre to hear Ramy Essam, famous for his concerts during the 25 January Revolution, sing about dictatorship. "Vote for the pimp! Down with military rule!" they chanted, rocking their bodies to the rhythm, their voices mixed with clapping. The dark room seemed as if it might explode with condemnation for the former defence minister.
Such moments of uninhibited artistic expression of political discontent are often squelched, according to a new report from the Association for Freedom of Thought and Expression (AFTE) and The World Forum on Music and Censorship (FREEMUSE).  Although the 2011 revolution raised hopes for increased freedom of expression among Egyptian artists, long constrained by censorship, a culture of repression still prevails. Egyptian authorities justify censoring art that addresses politics, religion, and sex in the name of protecting public order, morals, and state interests.
The study, called "Censors of Creativity", examines case studies from Egyptian courts, local laws, and international conventions related to freedom of artistic expression. Researchers interviewed artists from various creative disciplines about their experiences with censorship.
The Egyptian constitution states that "ethics, public morals, traditions, customs, institutions, values, culture, and heritage determine society's evolution and guarantee the rights and liberties of its individuals." But according to AFTE, the gap between existing protections and the reality artists face is "substantial".
The organisation urged Egypt to eliminate censorship in order to uphold artists' "right to produce and create".
"The effects of art censorship or unjustified restrictions of the right to freedom of artistic expression and creativity are devastating," researchers wrote.
The General Directorate for the Censorship of Artistic Works often censors artists by denying approval for work that broaches controversial topics, according to the study. The agency restricts filmmakers by changing titles, cutting scenes, and even banning films.
The directorate said they make requests for revisions after consulting Al-Azhar, Egypt's biggest religious institution. But, according to AFTE, the directorate has full authority to decide the fate of a work of art. Study authors accused the government body of consulting Al-Azhar to reduce public pressure.
In one case, Osama Fawzi's 2009 film Nude Drawings, which discussed the social challenges artists face in Egypt, was blocked until its name was changed to Natural Colours.
The screenwriter for Khaled Youssef's film The Field Marshall and the President, examining the politically controversial relationship of former president Gamal Abd Al-Nasser and Field Marshall Abd Al-Hakim Amer during the 1960s, was required two script two alternate endings. In one, the Field Marshall is poisoned. In the other, he commits suicide. In 2003, two years after Youssef applied for approval, the government gave the go ahead. But the director has been facing legal obstacles with other bodies, including Abd Al-Hakim Amer's family, and the film still has not aired.
Such social censorship is also common, AFTE reported.
For example, Islamists have filed a spate of lawsuits against artists like Adel Imam, Sherif Arafa, Nader Galal, and Wahid Hamed, film director Amir Ramsis told researchers.  It's "basically a legal assault on their complete works," he said.
In 2012, actor Adel Imam was fined and sentenced to three months in prison. He was charged with insulting Islam through his work, including his films Hassan and Marcus, The Yacoubian Building, and The Terrorist. Imam was proven innocent on appeal.
Ramsis, who said he has had projects that didn't even "get off the ground" because of the restrictive creative environment, said he hopes Egypt will create a human rights committee within the censorship authority to protect artists' interests.
Egyptian institutions also self-censor, fearing legal repercussions, AFTE reported.
Aly Talbab and Youssef Rakha of Elmanzoma, a band that sings about social taboos, said independent nonprofit El Sawy Culturewheel, located in Cairo, asked them to submit their song lyrics before they could perform. This was on the premise "they can be approved as morally and politically permissible".
"This is worse because it is a place that is ostensibly to support art, but instead it censors musicians," Talbab told researchers. "Even though I gave them the words to a song and changed them, I sang the original lyrics at the concert."
Post revolution, there was some hope that the government would pass a referendum protecting artistic freedom. But, AFTE concluded, optimism is fading.
A fifty-member committee tasked with amending the 2012 constitution took no positive steps to abolish the system of prior censorship of the arts or prohibit the confiscation of works of art, AFTE wrote. Following the ouster of former president Mohamed Morsi, the committee was suspended. In the current version of the constitution, approved late in 2013, the article about freedom of speech remained largely unchanged.