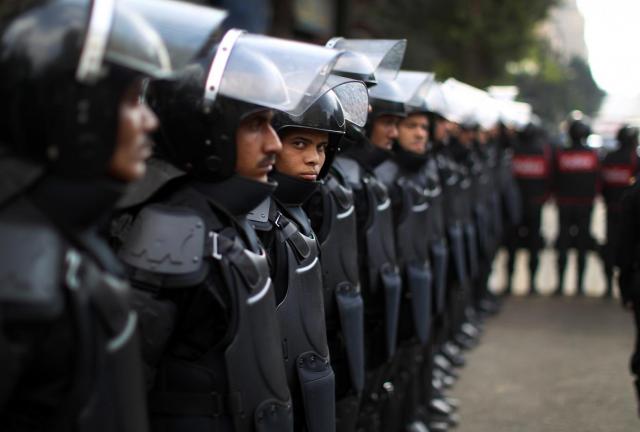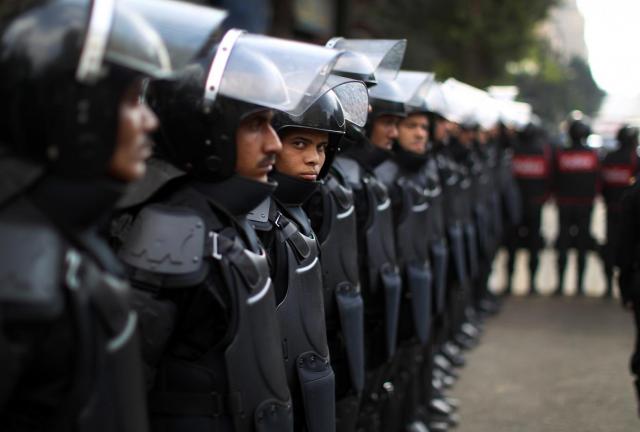 Security forces forcibly dispersed a number of protests around the country on Thursday as pro-Brotherhood protesters organised marches to commemorate the first anniversary of Mohamed Morsi's ouster.
The Anti-Coup Alliance claims that three protesters were shot dead in Haram when security forces dispersed protests. State-run Al-Ahram reported that one was killed and others were injured during the dispersal.
Al-Ahram also reported that a pro-Morsi protest had been dispersed in Alexandria.
The Anti-Coup Alliance also reported a protest dispersal in Ain Shams.
Protests were staged in Matareya, with state-run MENA news agency adding that security forces were on their way to Gameat El-Dowal in Giza's Mohandeseen to disperse a pro-Brotherhood protest.
Aswat Masriya reported that protests in Mohandeseen and Matareya were also forcibly dispersed with tear gas. There was no mention of arrests or injuries.
Earlier Thursday, Ministry of Interior arrested 34 people for allegedly organising protests, inciting violence and banditry ahead of planned demonstrations for the first anniversary of Mohamed Morsi's ouster.
According to a statement released by the ministry Thursday, 34 alleged Muslim Brotherhood members have been arrested in across Egypt. Arrests occurred in Minya, Beni Suef, Suez Beheira and Fayoum.
Five were arrested in Minya for blocking traffic and disrupting traffic while chanting slogans against the police and military. They were also throwing rocks and shooting fireworks according to the Thursday statement.
Twelve were arrested for possession of publications inciting violence against the police and military.