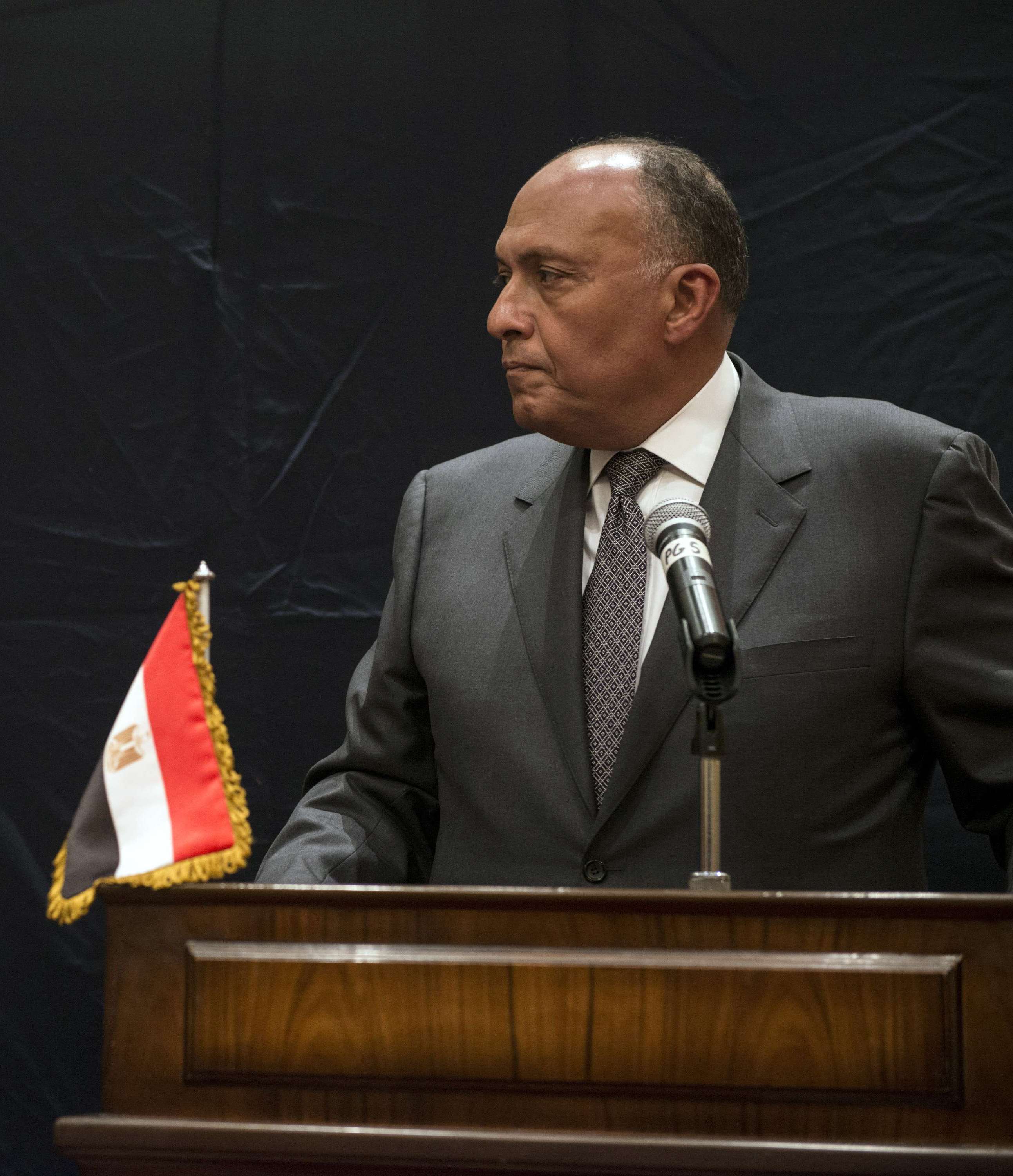 Sameh Shoukry stressed the need for Iraqi leaders to unite to achieve stability as political and sectarian divisions deepen, saying the crisis in Gaza should serve as an example of the need for Arab unity.
The Egyptian foreign minister's comments came on Friday during a short visit to Baghdad where he aimed to urge Iraqi factions to "set aside party affiliations and personal interests and bear the serious national responsibility entrusted to them to protect Iraq and maintain its territorial integrity and unity".
The semi-autonomous Kurdish region claimed disputed oil fields in the north of the country, much to the ire of Iraqi Prime Minister Nouri Al-Maliki, who accused the Kurds of capitalising on the chaos created by the advance of Sunni extremist militants, the Islamic State (IS), according to AFP.
Shoukry said the "main motive" for his visit to Iraq was to warn of the threat of the Arab region "sliding towards sectarian confrontation and the spread of extremism and terrorism in the name of the Islamic religion". He added that diplomatic efforts are exerted "in the context of national responsibility".
IS, formally known as the Islamic State in Iraq and Sham (ISIS), declared the revival of the Islamic Caliphate and pledged to continue advancing further than Iraq and Syria. The militants, under the leadership of self-proclaimed Caliph Abu Bakr Al-Baghdadi, have taken control of large parts of Iraq since the group launched its offensive in early June.
The sectarian nature of the IS advance has seen the execution of Shi'a Muslims and the destruction of Shi'a shrines in the areas controlled by the militants.
During his time in Baghdad the Egyptian minister met with Al-Maliki, acting Foreign Minister Hussain al-Shahristani, Kurdish political leader Hoshyar Zebari and other Iraqi officials.
Shoukry's previously unannounced visit to Iraq came mid-way through his Arab tour, which had previously taken him to Jordan and Kuwait where he met with senior officials to discuss the situation in Iraq and other regional issues. En route from the Iraqi capital, the minister contacted his Saudi Arabian and Jordanian counterparts to discuss the situation in Iraq and in Palestine, agreeing to continue coordination on both issues in "the coming days".
President Abdel Fattah Al-Sisi offered Al-Maliki Egypt's full support during a telephone conversation last week and Shoukry's visit to Iraq was mandated by the president.