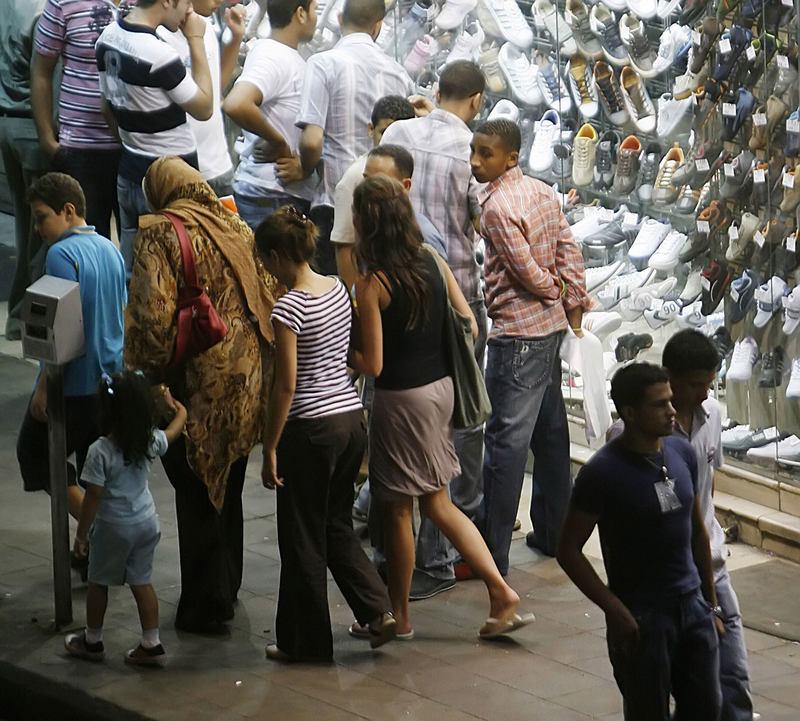 The anti-harassment group I Saw Harassment (Shoft Tahrosh) announced Friday that operation rooms will be organised in Cairo and Kafr El-Sheikh during the upcoming Eid holiday to combat increased levels of harassment.
In a statement released Friday, just days before the end of the holy month of Ramadan and the Eid Al-Fitr holiday, the group said that Eid celebrations would be a real test to the decree issued by former interim president Adly Mansour which criminalises sexual harassment.
The operation rooms and patrols, entitled Warriors Against Harrassment, will be organised "to carry out awareness activities with the aim of eliminating sexual violence crimes and harassment of females in addition to monitoring, documenting and immediately intervening in cases of individual or mass harassment", the statement read.
Last year, I Saw Harassment organised patrols in Talaat Harb street and Tahrir Square in downtown Cairo to intervene in instances of sexual harassment, which affect nearly 90% of women in the capital city.
I Saw Harassment said that 63% of their volunteers during Eid Al-Fitr in 2013 were women, with 20% of those involved having experienced sexual harassment themselves.
The group reported 65 cases of harassment during the four day holiday of Eid Al-Adha in October of 2013.
17 cases of harassment were reported during the Easter holiday in April. Three cases involved mob harassment.
Sexual assault sprang to the forefront of the national dialogue after a video of a woman being brutally beaten and stripped of her clothes went viral shortly after President Abdel Fattah Al-Sisi's inauguration.
The event, which transpired in Tahrir Square during celebrations after the election of the Field Marshal, left the woman hospitalised. Al-Sisi then visited the woman in the hospital and promised to crack down on sexual harassment.
The hospitalised woman was just one of six people sexually harassed during the Al-Sisi inauguration. Four of the women assaulted needed to be hospitalised for their injuries.