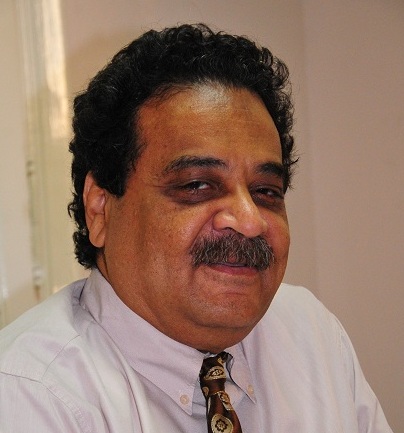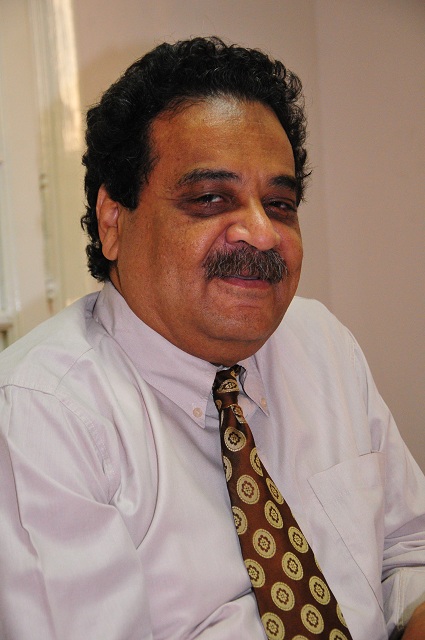 It is now clear, to all those concerned, that President Abdel Fattah Al-Sisi does not depend on political parties or forces in his administration of the country's affairs. He has been clear and careful in emphasising this since he was elected into the presidency. Although he was trying to win support from various factions during his campaign, these did not include political parties and forces, though they requested meetings with him more than once before and after he became president. Even until this moment he has still not consulted with them. If this is the case, who or what does Al-Sisi depend on to run the country?
In my view, Al-Sisi has depended on two main forces, in both his candidacy and now through his presidency:
First: The Egyptian armed forces. Al-Sisi considers it the main pillar of his security and his managerial policies. One example can be found in construction. Most new construction projects in different governorates are being assigned to subsidiaries of the armed forces. Retired service officers are seeing their roles expanded through their referral to leadership positions within the government, and especially in local administration. It is very possible for these changes to lead to a big clash between the military officers who manage the army's subsidiary companies and companies that have been operating in the market, which the army subsidiary companies rely upon as business subcontractors.
Second: The pro–Sisi mood. This mood has pierced through many social layers and groups, and is, for the most part, a direct result of the hatred a large amount of the Egyptian population feels towards the Muslim Brotherhood. This positivity towards Al-Sisi is based on the popular idea that the Brotherhood would not have been overthrown without his support. The people are also betting on Al-Sisi to rid the country of the insecurity and instability it has long suffered.
But, in a very short period of time since taking the presidency, Al-Sisi discovered that he was in need of more than just two forces to endorse his leadership. And so he is now attempting to use different tactics to attract three other pillars of support:
First: Businessmen, or rather, their funds. Al-Sisi needs their support because in his view a large amount of money is needed to solve the economic crisis, first through the establishment of major projects. This will create a state of mobilisation necessary to gain popular support on the one hand, and provide for job opportunities on the other. Collectively these projects will play a supportive economic role.
In addition these funds will help balance the budget deficit through reducing subsidies for fuel and other products through gradual dual pricing policies, and to a lesser extent, through the government provision of in-kind support – cash for foodstuffs in particular.
Finally, money from business will help increase government spending through the expansion of infrastructure projects on the grounds that these projects encourage demand and stimulate the economy, create the necessary conditions for investment to return to Egypt, and provide a measure of appropriate and necessary services for those who have been deprived of them.
A general observation of Al-Sisi's efforts to attract the support of businessmen is that they have not been totally successful. It has seemed clear that he is putting pressure on them, and that they have reservations about the logic behind donating money. They demand legislation that will give them and the community at large their deserved rights. It also is clear that donation may lead to the emergence of a clique or a new oligarchy of business who have donated more than others. They may very well become closer to gaining power and status for themselves and their work in the market simply through providing support to Al-Sisi.
Second: The media. We have all observed how Al-Sisi seemed keen to meet with the media more than once during his candidacy, as well as after becoming president. But it has been noted that Gamal Abdel Nasser was lucky because the media stood by and supported him through clear and explicit signals, whereas the media does not stand with Al-Sisi as much as he needs it to.  Here we should not forget that the media in Nasser's time was restricted and did not enjoy many freedoms, though we do not enjoy a fully independent now either.
Third: The state apparatus, including security services. We have all noticed how Al-Sisi has become increasingly dependent on the police, instead of the military, in providing security, and how Al-Sisi seeks to replace and revamp several senior staff positions in state agencies so as to ensure that these agencies cooperate with him in achieving his primary objectives.
Al-Sisi's plan, which we have outlined here, is rooted in a range of fears, assumptions, and differences that have not yet manifested directly, but which we can conclude when reading between the lines of his speeches and actions. They are:
–          Political parties and forces are not able to play any role in building or supporting the country perhaps because they are weak and unable to do so, or because their orientations and beliefs are incompatible with Al-Sisi's views, or because they are all talk and no play. Or all of the above.
–          The state apparatus in general is incapable of building or supporting the country in the desired way perhaps because it is corrupt, or because it is a weak administrative institution, or because some of its bodies like the security services were involved in the succession project, which means that their allegiance is questionable. It is known that the armed forces refused to support Gamal Mubarak's succession to power altogether.
–          The media has been infiltrated, in particular by politicians of different parties and intellectuals who are "sceptical about everything" and occupy the people with unimportant issues like democracy, the anti-demonstration law, elections, etc. In Al-Sisi's view these are not issues that relate directly to building the country because they do not mobilise people, through any efforts or means, to work on national projects.
–          Big businessmen are generally very rich and obtained a large part of their wealth and status during the Mubarak era as a result of the state apparatus' corrupt policies, and in general they are not willing to support him or his programmes and objectives – especially the mega national projects.
We believe that in this second phase, Al-Sisi is attempting to expand his circle of support to include businessmen, media, and the state apparatus in a move to build on the support stemming from the armed forces and the dominant pro-Al-Sisi mood. But this phase suffers from various pitfalls and may not be enough to build the main pillars necessary for his rule, so Al-Sisi may as well go down Abdel Nasser's path by showing interest in politics and parties again. This will be the subject of our next article, God willing.
Farid Zahran is a publisher and writer. He is the co-founder of the Egyptian Social Democratic Party