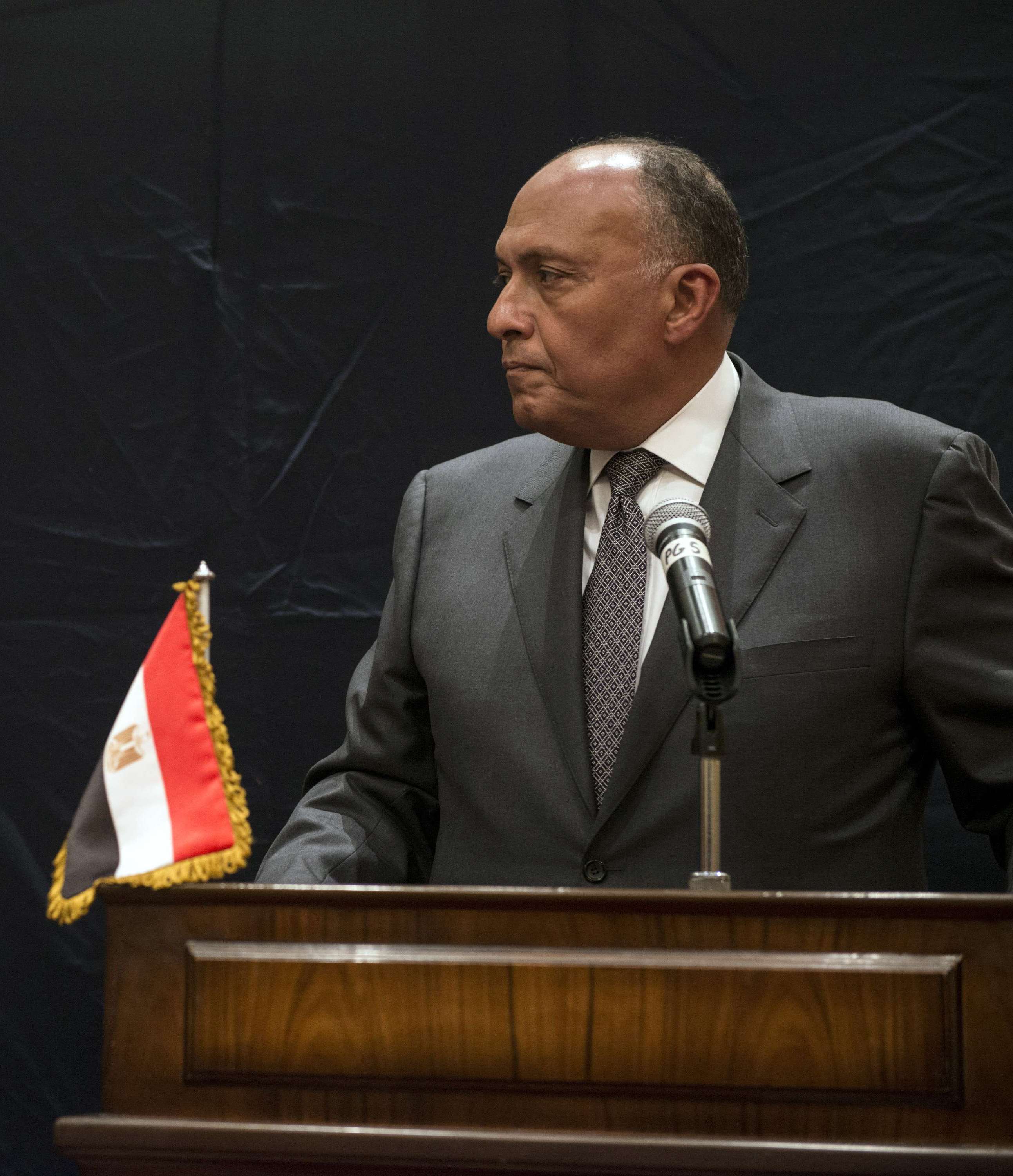 Foreign Minister Sameh Shoukry is travelling to Saudi Arabia on Saturday evening to discuss the developments in Syria with Arab ministers and push for a political solution to the crisis.
The meeting comes in light of the deteriorating situation in Syria and Iraq regarding the surge of the Islamic State (IS), formerly ISIS, said a Saturday statement from the Egyptian Ministry of Foreign Affairs.
The participants, Egypt, Saudi Arabia, the United Arab Emirates, Jordan and Qatar, belong to the Friends of Syria, a group of countries that opposes Syrian President Bashar Al-Assad and supports the moderate opposition.
In a statement following a Friends of Syria meeting in May, the group rejected the presidential elections in Syria, expressed it support for the "moderate opposition", the National Coalition, and called on the Security Council and International Criminal Court to hold the Assad regime accountable for the "terror it is perpetrating against its own people".
In a second Saturday statement, the Egyptian foreign ministry renewed its condemnation of violence against civilians in Iraq and in particular the killing of American journalist James Foley by IS. The ministry stated that targeting places of worship and innocent civilians by terrorist groups contradicts the teachings of Islam.
The Al-Qaeda off-shoot IS managed to capture large swaths of Iraq in June in addition to its control of almost a third of Syria, under the leadership of self-proclaimed Caliph Abu Bakr Al-Baghdadi. Iraqi and Kurdish forces went in the counteroffensive two weeks ago, backed by US air raids, regaining territory from IS around the Mosul Dam in Iraq.
Also several Sunni Muslim militia in Iraq have turned against IS, reportedly in defiance of its harsh interpretations of Islamic rule, including the systematic killing of minorities and beheadings of opponents.
In Syria IS emerged as one of the main groups opposing the regime, regularly fighting other opposition groups as well. According to a new United Nations study published on Friday, the war in Syria has cost the lives of 191,369 people as of 30 April 2014.
In March 2011, protests against the authoritarian rule of Assad started in Syria following the popular protests in Tunisia and Egypt. As the regime cracked down violently on protesters, the demonstrations evolved gradually in an armed uprising, leaving over 9 million displaced in the conflict.
The UN study, conducted on behalf of the UN Human Rights Office, expected the actual death toll to be significantly higher that its latest estimation.