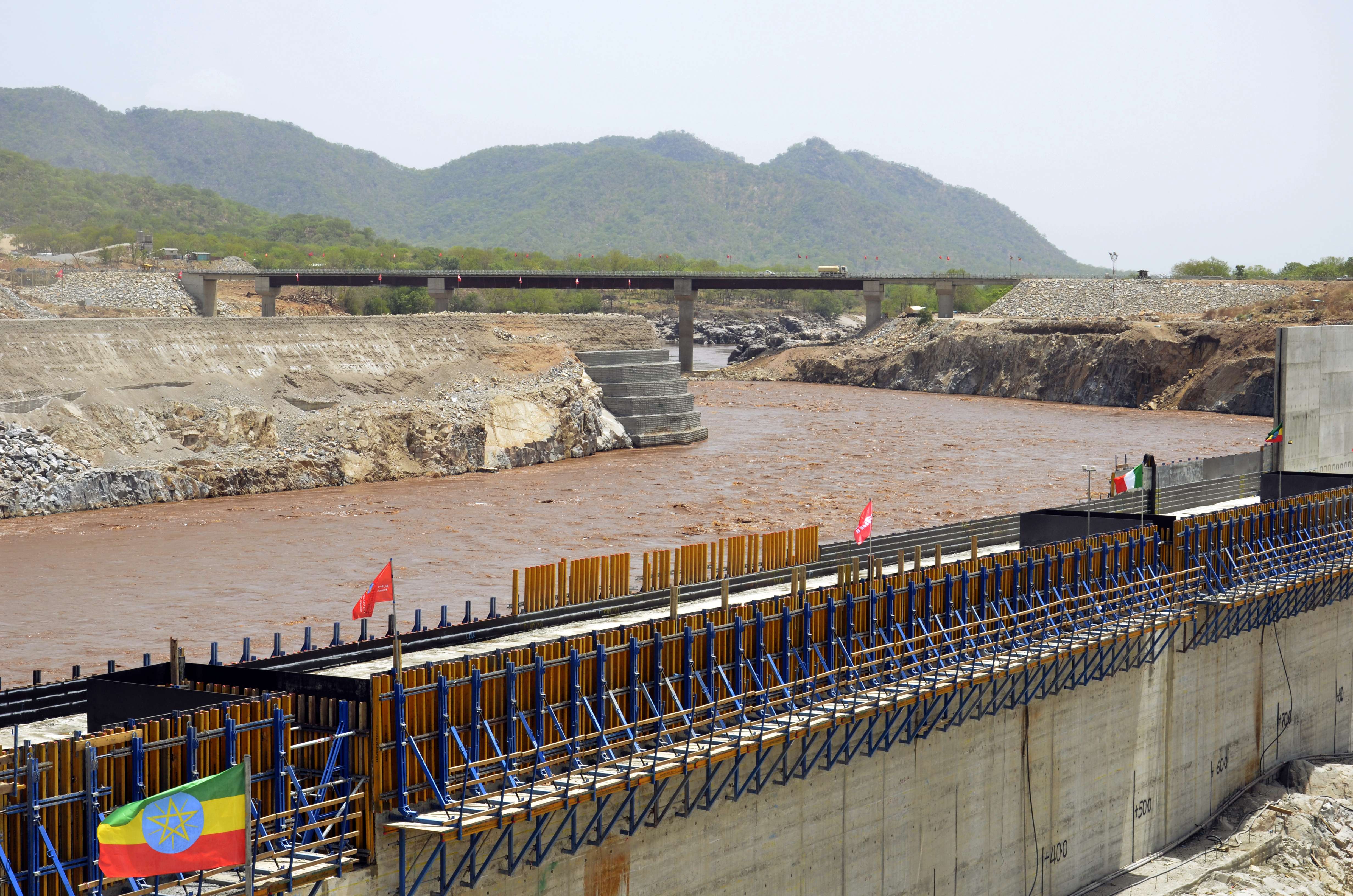 Water and Irrigation Minister Hossam El-Din Moghazy said there will be no turning back, before leaving Egypt Sunday for negotiations on the Grand Ethiopian Renaissance Dam (GERD).
Moghazy is leading a delegation to Sudanese capital Khartoum for tripartite talks on Monday and Tuesday between Egypt, Ethiopia and Sudan.
The water minister was cited by state-run Al-Ahram as saying that the negotiations will begin where they left off. The last round of tripartite talks was held in January but ended without reaching an agreement. It was preceded by tripartite talks in November and December of last year, but these also failed.
Moghazy said the upcoming talks will be held based on the results of the meeting between President Abdel Fattah Al-Sisi and Prime Minister Hailemariam Desalegn on the sideline of the African Union summit in June.
Following the meeting, Egypt and Ethiopia agreed to form a joint committee to streamline discussions on GERD. The agreement, which outlined seven steps for the continuing construction of the dam, was formulated by  the foreign ministers of both countries and was directly overseen and endorsed by Al-Sisi and Desalegn.
Both nations hailed the agreement as a "new chapter in relations between Egypt and Ethiopia… based on openness and mutual understanding and cooperation."
Egypt's Foreign Minister Sameh Shoukry called Ethiopian counterpart Tedros Adhanom on Thursday and the two sides agreed to continue communication during the time of the tripartite talks and to facilitate negotiations if necessary.
Egypt and Ethiopia have been locked in a diplomatic dispute over GERD, since Egypt fears that the dam will affect its share of Nile water.
Downstream countries Egypt and Sudan together receive the majority of Nile water. As per agreements signed in 1929 and 1959, Egypt annually receives 55.5bn cubic metres of the estimated total 84bn cubic metres of Nile water produced each year and Sudan receives 18.5bn cubic metres.
However, the two water sharing agreements, which guarantee Egypt the lion's share of water, were signed in the absence of Ethiopia.
In February, bilateral talks between Egypt and Ethiopia  ended after failure to resolve key points of debate between the two countries.
During a meeting with Adhanom in June, Al-Sisi said that Egypt understands Ethiopia's development needs but added that this must go hand-in-hand with Ethiopian understanding of Egypt's water needs, and that Egypt has no alternatives to the Nile for its growing water needs.
In 2013, while serving as Minister of Defence, Al-Sisi rejected the idea of using military force to resolve water issues.
Despite Shoukry's prior indication that he would visit Addis Ababa, the foreign minister went to Saudi Arabia on Saturday to attend a meeting with the purpose of finding a political solution to the crisis in Syria.