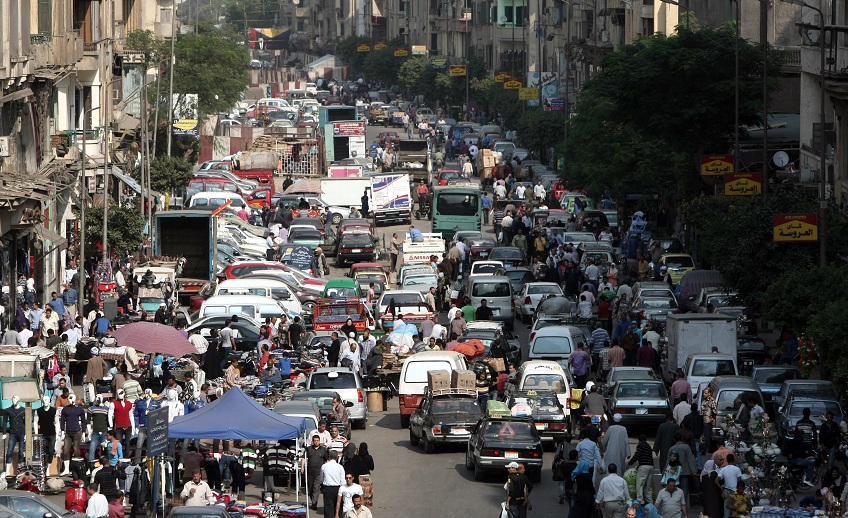 The government is arranging the establishment of stalls containing Egyptian goods and products following street vendors' removal from Downtown Cairo to Al-Torgoman this week within government efforts to transform them from vendors into small merchants.
Prime Minister Ibrahim Mehleb said: "The government has begun consultations with a designer specialist regarding implementing 'stall' facilities for street vendors, comparable to what street vendors in China or Thailand display their goods in." He added that he received an offer from one tourism investor to cover a portion of the costs of the models.
"The prime minister is following-up with the minister of industry and officials from the Federation of Egyptian Industries and the Federation of Chambers of Commerce to provide Egyptian goods and products to vendors that have been transferred in order to transform them from street vendors to small merchants," said a cabinet statement on Saturday.
Mehleb added that the tender requirements have been completed for the northwestern North Coast, which will be followed by south Marina. Advisers are currently preparing the necessary plans for implementing the new route.
Mehleb said that his government will begin delivering the first social housing units for youth and low-income individuals in September after the housing ministry sorts through documents submitted by citizens in order to identify who is eligible.
The prime minister is set to focus on five main issues this week, including the North Coast development project, implementation the national road project, developing of the Downtown area, equipping Al-Torgoman merchants, and employing youth.
Mehleb also explained that "beneficiaries are scheduled to receive housing units in the city of New Assiut, then Sadat, and then 10th of Ramadan City."
"Only those who deserve these units will receive them and conditions will be applied," Mehleb added. The  Ministry of Housing has prohibited these houses from being distributed to those who are "not in need", with punishment ranging from a fee to imprisonment.