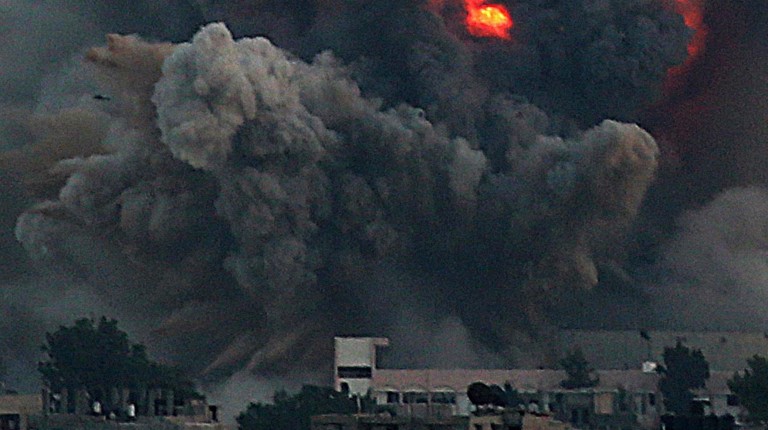 President Abdel Fattah Al-Sisi met with a group of scholars and experts on Saturday to formulate a council to provide a "strategic vision" for Egypt's future.
The president hosted the Advisory Board of Senior Scholars and Experts of Egypt at the presidential palace. The participants included "a selection of Egypt's scientists in the fields of higher education, scientific research, pre-university education, energy, agriculture, geology, information technology, medicine, public health, mental health and economics", said a Saturday presidential statement.
During the meeting Al-Sisi said that the attendees "represent the nucleus of the council, which will feature elite distinguished Egyptian scholars and experts capable of providing a strategic vision of the Egyptian state in the future", reported presidential spokesman Ehab Badawi.
Among the attendees of the meeting was Nobel Prize-winning chemist Ahmed Zuweil, renowned heart surgeon Magdy Yacoub, and psychiatrist Ahmed Okasha.
The council will not only be expected to formulate a "strategic vision" but also to "provide technical advice… on how to best implement national projects" including the construction of the second lane of the Suez Canal, as well as road and housing construction. Their mandate will also extend to the fields of culture, education and media, said the presidential statement.
Al-Sisi has also charged the council with the responsibility of reducing "the Egyptian brain drain", which sees many of the nation's most educated and skilled workers move abroad to find work.
Last month the president announced a new project to dig a 72km-long canal alongside the existing Suez Canal in an attempt to increase the efficiency of one of the world's most vital shipping routes.