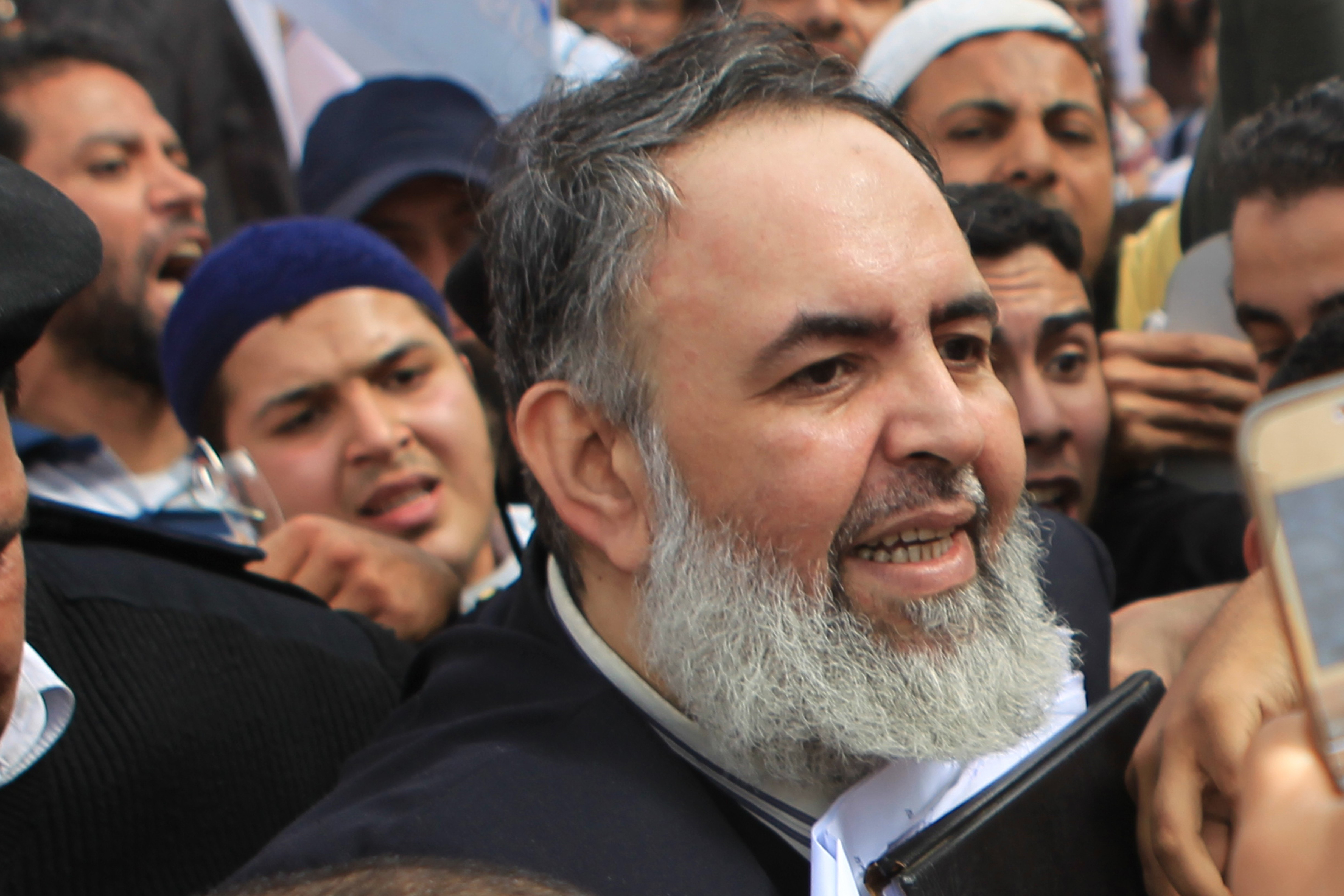 Giza Criminal Court handed down on Tuesday a one year sentence with hard labour to Salafi preacher and former presidential candidate Hazem Salah Abu Ismail on charges of insulting police officers.
Abu Ismail appeared in a video posted online in December 2012 in which he said "the police need to be overhauled", and allegedly referred to them as "dogs" and "scum".
The co-founder of the Salafi Al-Raya party was sentenced to seven years in jail for forging official documents to allow him to run as a candidate in the 2012 presidential elections.