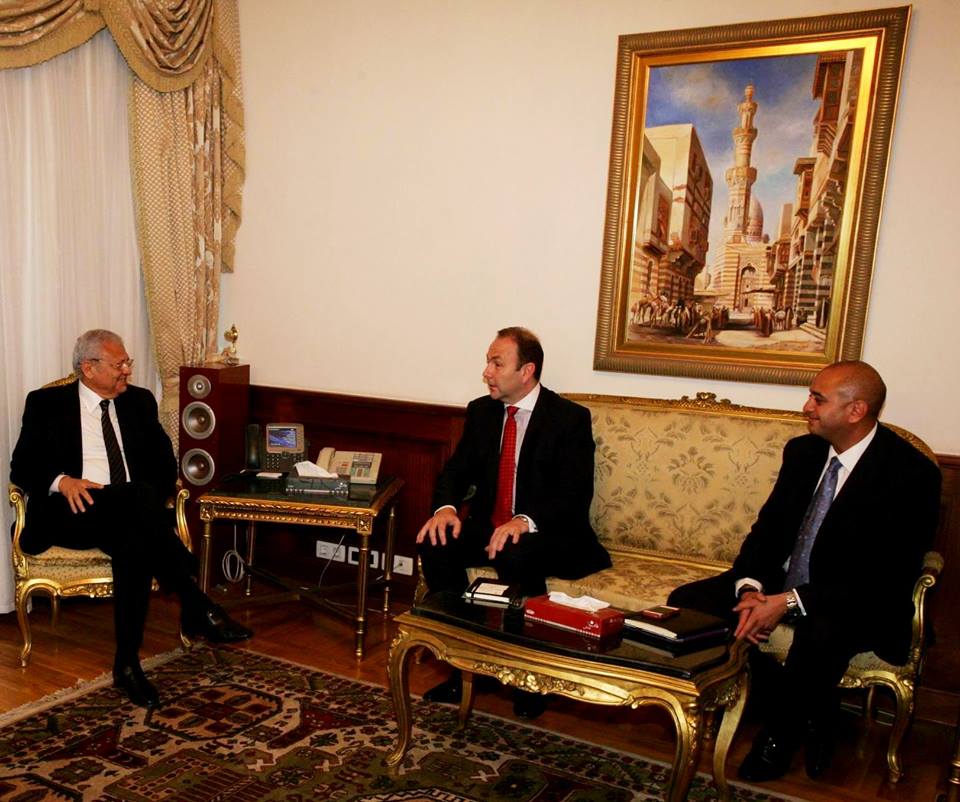 By Evline Meshreky
The Minister of Communications and Information Technology Atef Helmy met Cisco Africa Vice President David Meads on Tuesday to discuss key technology projects for the company in Egypt, according to a press release issued on Tuesday by the Ministry of Communications and Information Technology (MCIT).
The meeting took place in the minister's office at Smart Village. During the meeting, both officials discussed means to expand the firm's investments in the Egyptian market during the coming period.
They also discussed means to increase cooperation frameworks in national projects.
Discussions also tackled the government's initiatives such as the Suez Canal Axis Development project.
MCIT seeks to benefit from Egypt's distinguished geographic location to turn the country into a global hub for internet services through a strategic plan.
In August, Egypt was ranked 175th, of 193 countries, for internet speed, with download speed at 2.7 Mbps, compared to 20.1 Mbps globally, broadband testing company Ookla said in its Netindex report.
Cisco also seeks to provide solutions and technologies. In January 2011 Cisco and Raya Contact Center announced the opening of the Cairo Center of Excellence in Egypt, the Cisco Inside Sales hub servicing the Middle East and Africa (MEA) region, according to a joint statement.
The centre provides sales and partner coverage to 18 countries in the Middle East including Egypt.