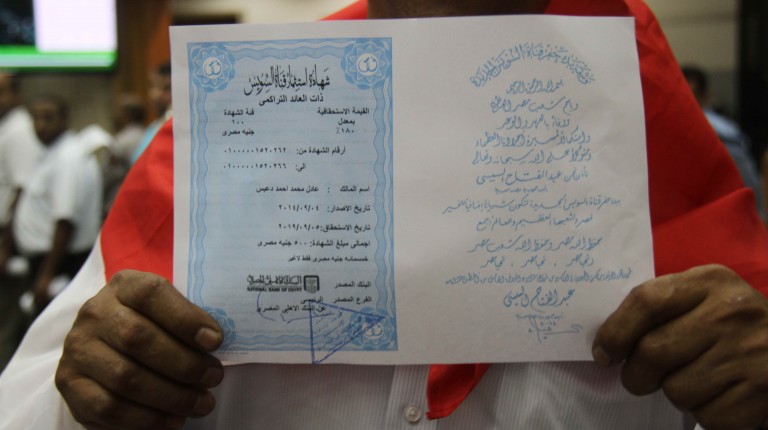 The government will allocate part of the budget revenues in a Central Bank of Egypt (CBE) account to secure necessary financial resources, Finance Minister Hany Kadry Dimian announced Friday.
The money will be used to repay the value of the Suez Canal investment certificates over the next five years
Dimian said the move came to negate pressure on the general budget and the Suez Canal Authority after five years, when the government will repay the certificates' values.
CBE governor Hisham Ramez said the Suez Canal investment certificates have proved popular, collecting EGP 39bn in less than 10 days. They have in turn impacted the volume of bank deposits and the Egyptian banking system's liquidity – although Dimian denied that they would harm the banking system.
Dimian added that the volume of the current bank deposits registered EGP 1.4tn, saying that bank officials informed him that the withdrawal rate from banks "is normal".
President Abdel Fattah Al-Sisi approved the Suez Canal investment certificate law on 1 September to access the needed funds for the new Suez Canal project, which he inaugurated in early August.
The 6m tax-exempted investment certificates are provided by the National Bank of Egypt, Banque Misr, Banque du Caire, and the Suez Canal Bank. They are issued at the values of EGP 10, EGP 100, and EGP 1,000 with a five year maturity and a 12% interest rate.
The CBE governor announced that the interest on the EGP 1,000 certificates can be collected on a quarterly basis. However, the interest on investment certificates between EGP 10 and EGP 100 will be cumulative – redeemed at the end of the five year period.