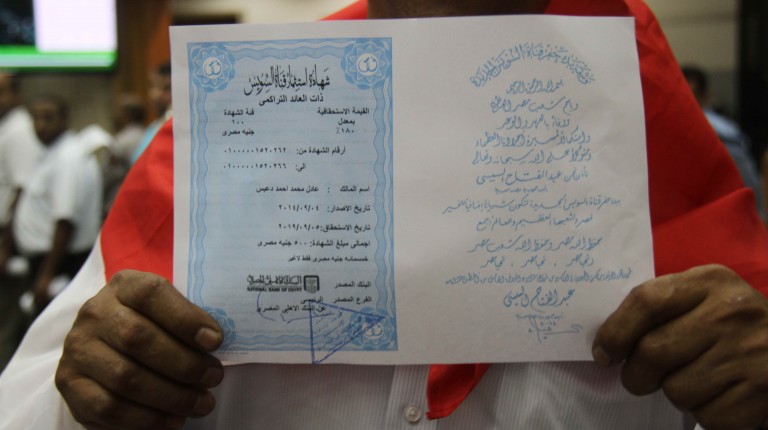 The Central Bank of Egypt (CBE) have stopped selling Suez Canal investment certificates after reaching EGP 61bn needed for the new canal extension project, the CBE governor Hesham Ramez announced on Tuesday.
Ramez said the banks collected almost EGP 12bn on Monday, primarily purchased by private individuals while institutions comprised 10% of buyers.
"The funds have been inched up in eight days after banks issued certificates," Ramez said.
On 4 September the government began selling the five-year Suez Canal investment certificates at an interest rate of 12%, in denominations of EGP 10, EGP 100, and EGP 1,000. The certificates will increase the Suez Canal's revenues to $13bn, according to officials.
The project certificates were in popular demand from the first day, leading experts to forecast a notable appetite among investors. "I predict the sale proceeds of the certificates to be unprecedented in the Egyptian market, especially after the first day saw a significant demand on the tools," said Ismail Hassan, head of Misr Iran Development Bank.
The interest rate is guaranteed by the CBE and the finance ministry and is higher than any of those offered on other such instruments.
Moreover, Egypt sold certificates through 4,000 of its postal branches to meet the soaring demand.
However, some economists expressed concerns over banking liquidity. Ramez countered that banking liquidity is safe and has not been affected by the certificates' financing.