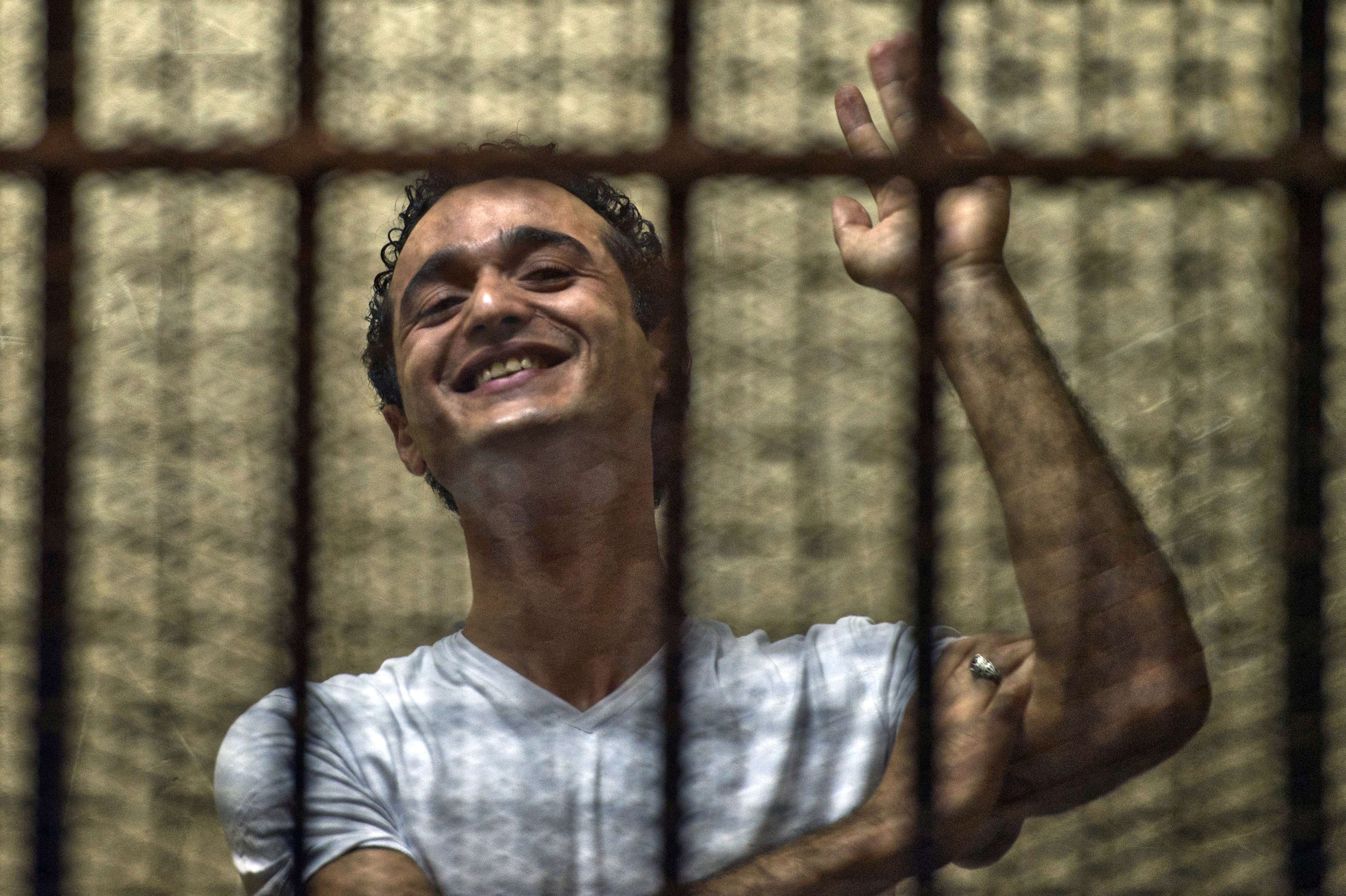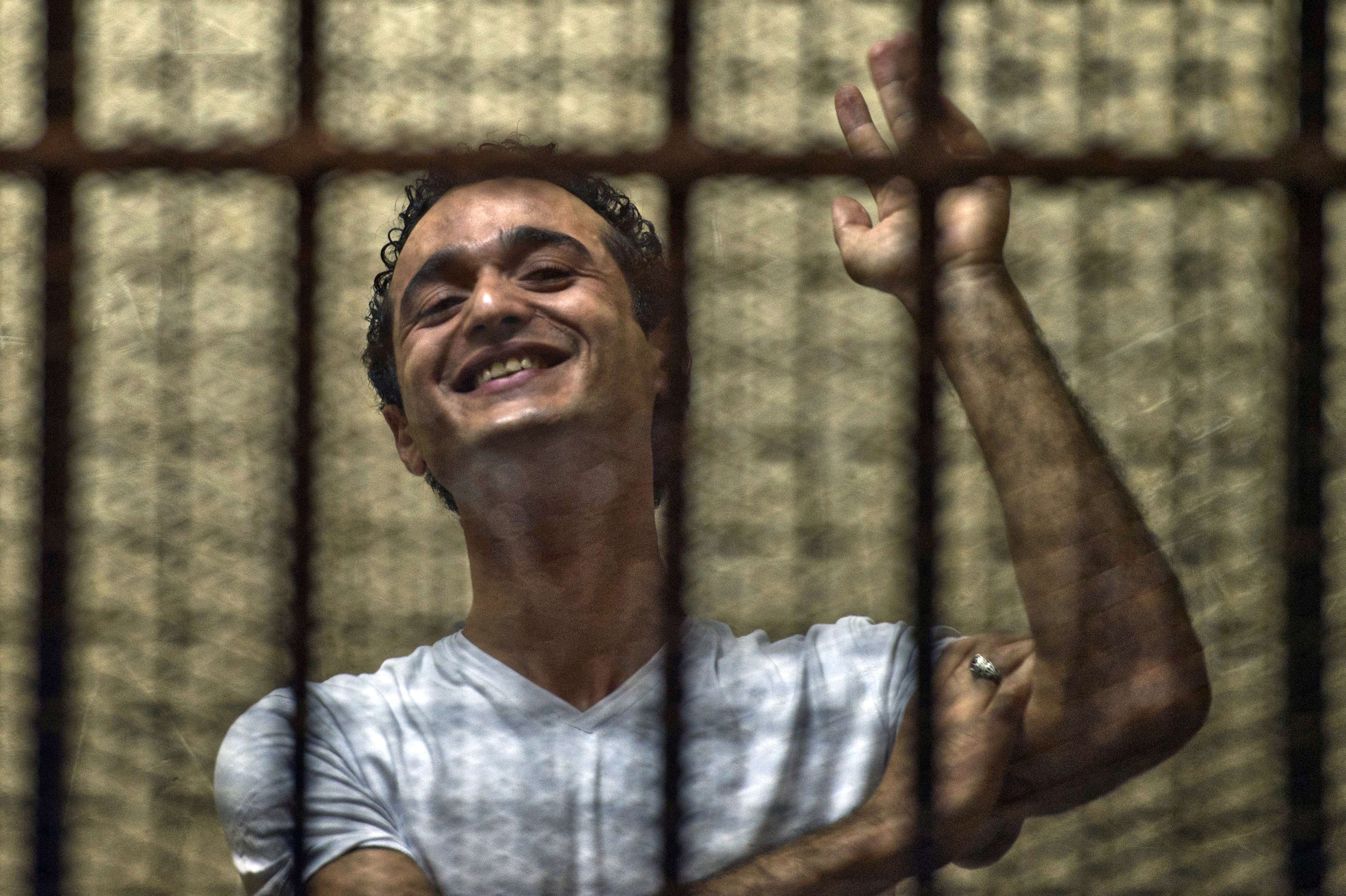 Cairo Criminal Court decided to halt the proceeding of political activist Ahmed Douma's trial along with 268 other defendants on Tuesday.
The proceedings were halted until the submitted challenge against the judge is reviewed.
Lawyers from multiple rights groups have submitted a challenge to the court against the judge presiding over the trial as he was "untrustworthy".
The Arab Network for Human Rights Information (ANHRI) released a statement Sunday which stated that the court has claimed that police forces didn't attack the protesters, but that protesters did attack the police.
According to Aly Atef, a lawyer in ANHRI, the court will not be fair in its judgement, especially as the court has refused most of the defence's demands,including Douma's right to leave the air-conditioned glass cage due to deteriorating health.
Atef added that the challenge submitted against the judge will be looked into Wednesday 24 September. If it's accepted then Douma will be tried by a different judge.
Douma also has expressed his "lack of confidence in the court".
Amongst other accusations, Douma and the fellow defendants were charged with attacking the cabinet building, security personnel and the Scientific Institute in Cairo in December 2011.
On his last trial on 17 September, Douma arrived in an ambulance to the court room where he filed a request to challenge the court, but the judges refused to step down.
Douma is currently serving a three-year prison sentence for violating the 2013 Protest Law in protests in front of the Abdeen Court in November 2013.
According to Freedom of the Brave, an Egyptian initiative supporting detainees, Douma has been detained since December 2013 and has been on a hunger strike since 28 August 2014.