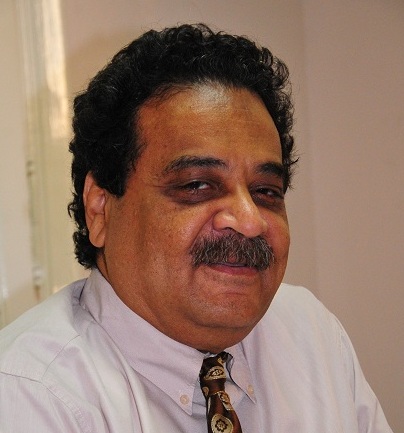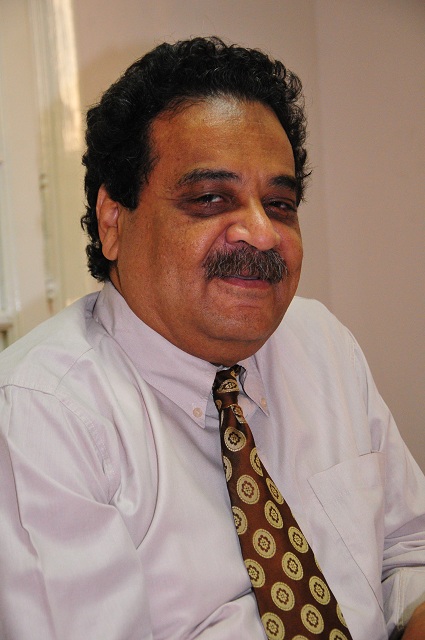 We have explained more than once that Sisi's rule was founded on two main forces: first, the army, and the second, strong public support. Before moving on from this point, we must make it clear that the army does not provide exclusive security or control for Sisi in particular or the regime in general, despite its important role.
However, the army is considered to grant Sisi three other things. The army carries out a very important role in ensuring Sisi's control over various state agencies, many leaders and personnel which may be linked to networks of corruption that date back to the Mubarak era. These individuals' loyalty to Sisi is thus in a place of doubt, and the army can help Sisi to control them through their relationship with the military institution.
Firstly, the army is known to be associated with various state agencies because it helped enhance these bodies by providing well-equipped administrative personnel and serving as a mediator in previous decades. Therefore, the army is not simply a force with the power to impose security and control through oppressing those outside the law or even those simply opposed to the regime, whether they are perpetrators of criminal offenses or political opponents; the army is also capable of imposing security and control through managing security institutions.
Secondly, the army has the ability to achieve comprehensive security control, meaning that they can at least map out and designate security orientations and policies as well as responsibilities, control available information, through controlling security agencies affiliated with the military institution. This institution did not play a direct role in domestic security affairs in past decades, but nevertheless retained the right to dominate security affairs. If any conflict arises between them and Ministry of Interior agencies, it usually ends in the favour of the military institution.
Thirdly, the army supports Sisi by directly implementing construction projects, perhaps the most famous of which at present is the Suez Canal project. The army is able to carry out this role after its economic power grew to a very large extent, encompassing approximately 14 companies that work in almost all fields and have recently been assigned many government projects.
Regarding the popular support that Sisi enjoys, we explained previously that this support reached its peak before Sisi took the presidency. We also explained that this power is not just linked to his ousting the Muslim Brotherhood. But, more-so, the people's sweeping desire to experience security and stability after experiencing the peak of exhaustion associated with the deterioration of the economic situation. In the opinion of the people, security and stability have returned, a claim that is strongly backed by the media. The reasons behind this deterioration were the revolution, politics, politicians, democracy, and empty talk, and as a result, the country is in need of serious work. Thus it is preferable for Sisi to silence voices trying to cast doubt on the march of progress.
Sisi quickly realised that he needed to expand his base of supporters and tried to court three forces, namely, the media, business, and government agencies. It seems that this process has been stalled, not because he is less fortunate than Gamal Abdel Nasser behind whom the media stood more-so than Sisi, but because the general climate may not allow Sisi to nationalise the media as Nasser did in order for them to become completely loyal to him. That same climate may also not allow Sisi to take steps toward nationalisation and subject businessmen or statesmen to this principle, despite the fact that he does have tools that may help him achieve this end. It is more likely that the issue requires political effort to attract these forces, and some may feel that Sisi retaining his popularity depends on his ability to provide the necessary political effort. However, let's ask ourselves: Do Sisi's practices and attitudes evidence his interest in putting forth a political effort? If Sisi is not interested in this, what is the alternative?
In answering these questions, we can say that Sisi does not care to make any political effort and seems to think that retaining his popularity is not linked to his ability to formulate a political vision or even build up political forces loyal to him, and is instead linked to the efforts that he makes in the media to promote his steps, decisions, and accomplishments. However, it seems that this is not sufficient to solve the issue, because pro-Sisi media is facing one significant problem. They are not exactly sure if the vision is that they should be supporting and standing with him, and observers have noted that Sisi supporters sometimes conflict with each other, as it seems to them that the most significant thing they can do together without "messing up" is launching an attack against those who view themselves as opponents to Sisi.
This typically starts with the Brotherhood, but such intense loyalty and a growing hypocrisy may result in those who claim to be supporters of Sisi launching campaigns against the democratic forces that are now classified as the fifth column. Supporters may also launch an attack against the political process which ratified all recognised rights and democratic mechanisms, ranging from copyrights to freedom of expression and the freedom to peacefully process to the right to organise.
This does not mean that Sisi will embark on a political process that aims to crystallise his political rhetoric and then not proceed in promoting that rhetoric. Sisi may not have a vision or a programme, but a lack of vision is in and of itself a vision. Some say that Sisi doesn't know politics and doesn't have a political vision as the president of a country as big as Egypt. Thus the sum of his decisions, attitudes, and practices may draw out his vision for us, even if he himself did not care to announce it in the open.
Farid Zahran is a publisher and writer. He is the co-founder of the Egyptian Social Democratic Party