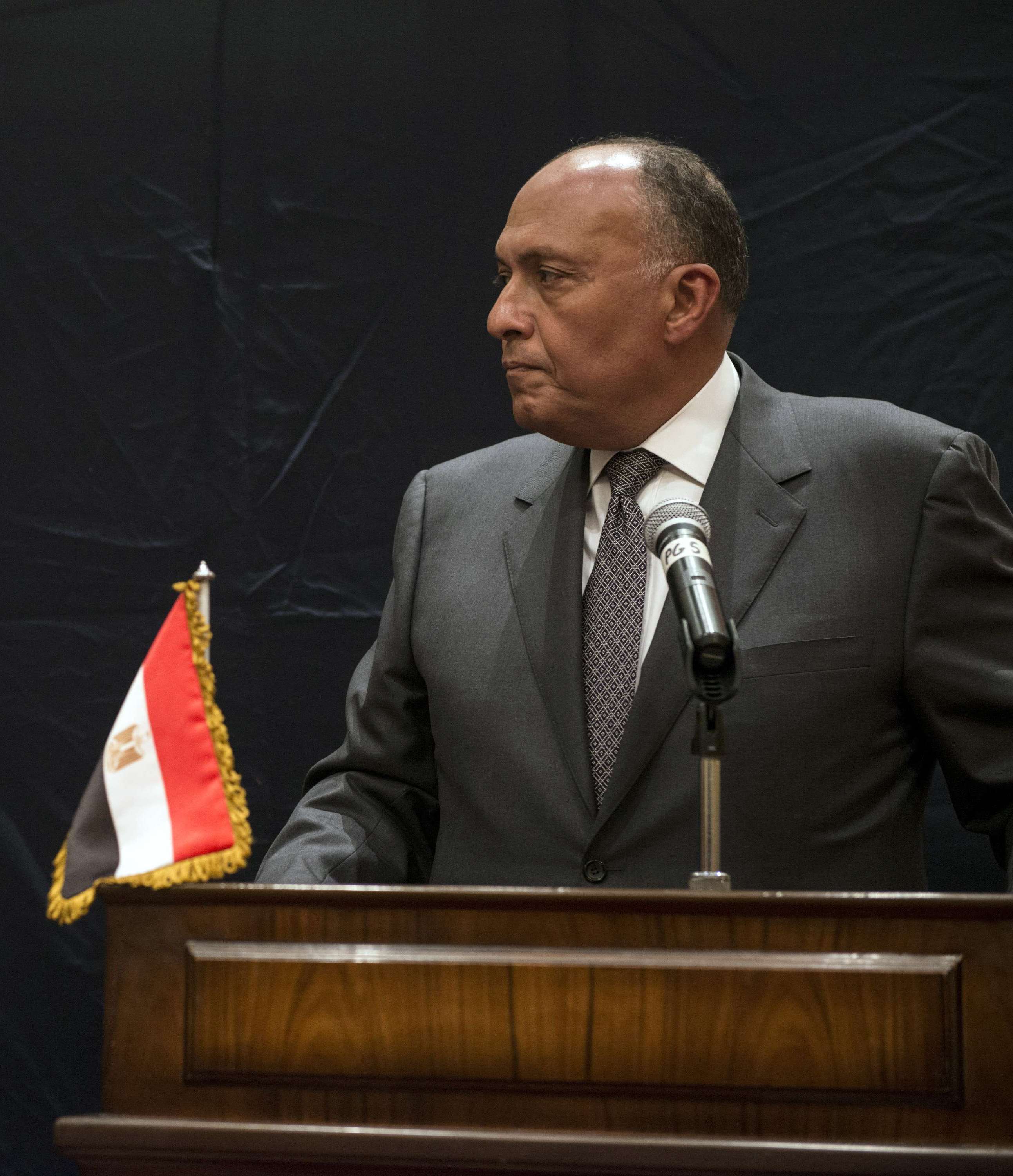 Foreign Minister Affairs Sameh Shoukry welcomed the formation of the new Libyan government led by Prime Minister Abdullah al-Thinni, during the 69th UN General Assembly in New York, according to a Wednesday statement by the foreign ministry.
The foreign minister said that all the Egyptian government's endeavours, including the August meeting in Cairo with Libya's neighbouring countries, aim to support the legal Libyan institutions that represent the people's will – chiefly, the elected parliament.
Expressing concerns about Libya's current security unrest, Shoukry said that Egypt hopes that the new government will direct Libya towards the track of democracy, stability and reconciliation.
Shoukry also said that Egypt is against any kind of interference in Libyan affairs or providing weapons, adding that all the attendees during the meeting agreed that the situation in Libya needs a political resolution instead of military intervention.
Libya's parliament approved the new government on Tuesday. It has 13 ministers and three deputies for Thinni but no oil minister.
Libya's stability and security has been fragile since the overthrow of long-term dictator Muammar Gaddafi and became worse in the struggle to contain various militia groups that emerged during the 2011 uprising.
This summer the violence escalated and caused thousands of people to flee the violence, including hundreds of Egyptian nationals who were evacuated with the help of the Egyptian foreign ministry.
An Egyptian national was killed near Tripoli last week and at the start of September another Egyptian national was shot dead in the coastal city of Sirte.