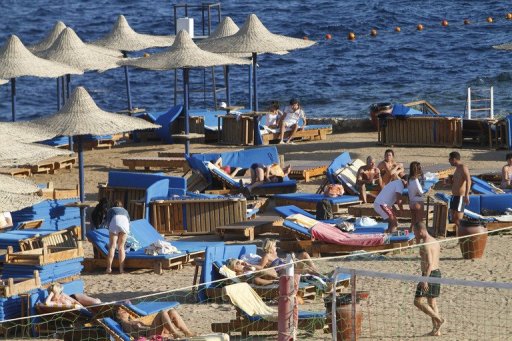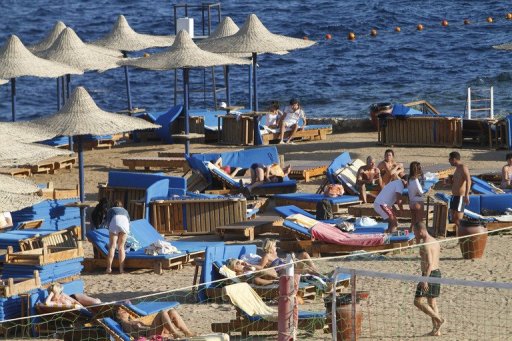 Despite improving throughout the past years, the Egyptian tourism industry continues to be underdeveloped, the Organization for Economic Co-operation and Development (OECD) said in its latest report, published late September.
The international organisation stated that a "shortage of an adequately qualified workforce, an underdeveloped transport network and infrastructure, impediments in the structural and institutional framework" were among the main hindrances of the sector's development.  OECD added that environmental breaches and the high costs of supporting small and medium enterprises (SMEs) also contribute to the sector's dilemma.
OECD pointed out, however, that the Egyptian government has been taking some steps to ameliorate the tourism situation. Actions taken by the government include the development of training programmes, in cooperation with the Egyptian Tourism Federation (ETF), to improve the skills of the sector's workforce.
OECD also highlighted that the government has addressed environmental concerns.  It explained that some priority actions were taken to enhance eco-lodge facilities, raise awareness towards pollution and apply cleanliness standards and environmental regulations.
Following the 2011 revolution, the tourism sector has deteriorated notably. In January 2012 the number of tourists visiting Egypt was 820,060, 20% higher than January 2014 figures. The number of tourists in January 2010 and 2011 registered 1,054,400 and 1,147,962, respectively.
The number of tourists visiting Egypt during the first half of 2014 fell to 4.4 million, representing a 25.4% decrease compared to the same period in 2013, the Central Agency for Public Mobilization and Statistics (CAPMAS) reported earlier this month.
OECD pointed out that the Egypt spends between $60m and $65m per year on promotion and advertising, adding that the fund is managed by the Tourism Fund unit at the tourism ministry while external government agencies monitor and evaluate expenditure.
Tourism in Egypt accounts for 11.3% of GDP and employs approximately 3.8 million individuals, 1.8 of which are employed directly by the tourism sector and 1.7 million indirectly, according to the Ministry of Tourism.
The Ministry of Tourism stated that tourism income in Egypt decreased to $5.9bn last year, representing a 41% drop.