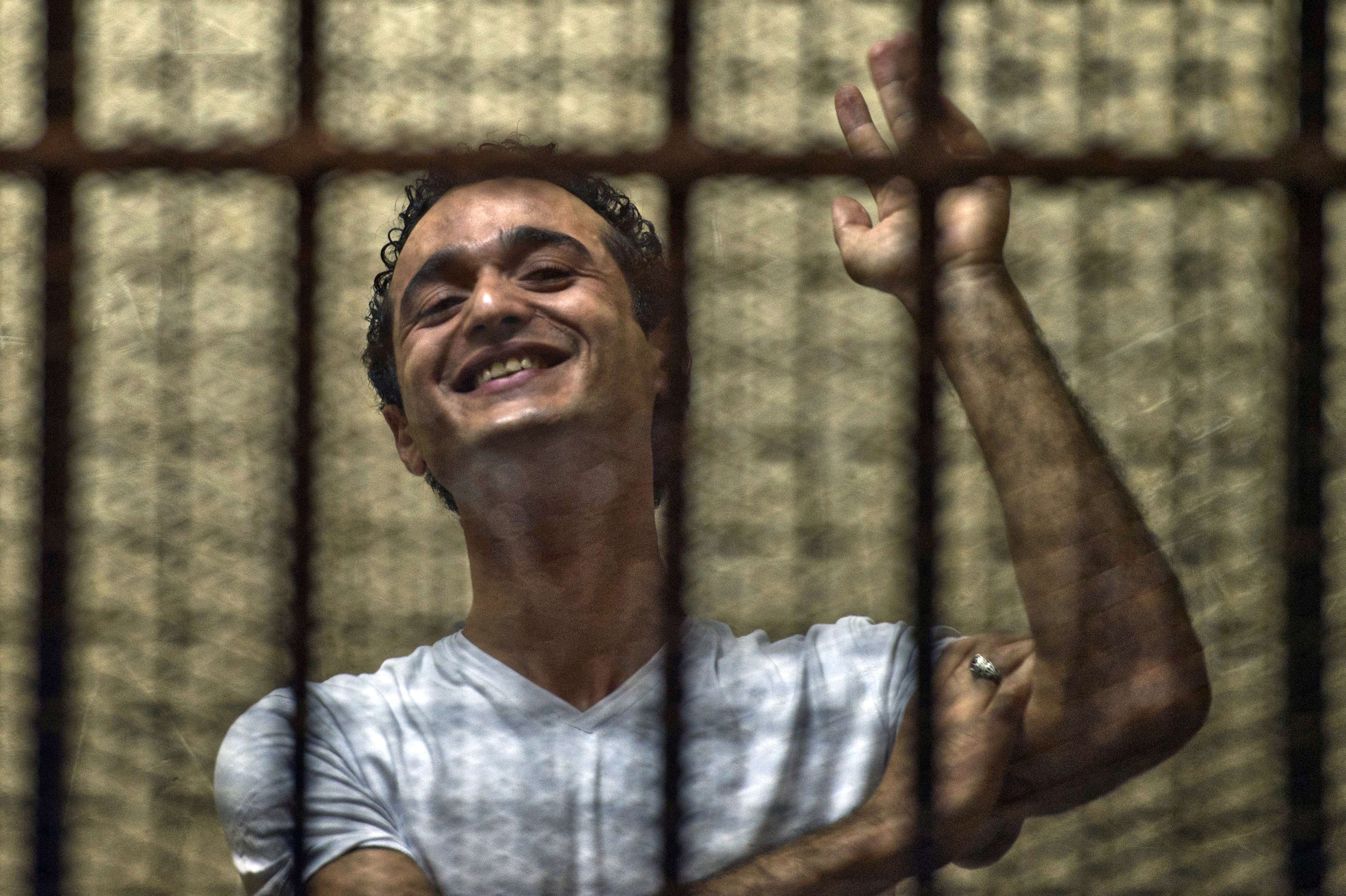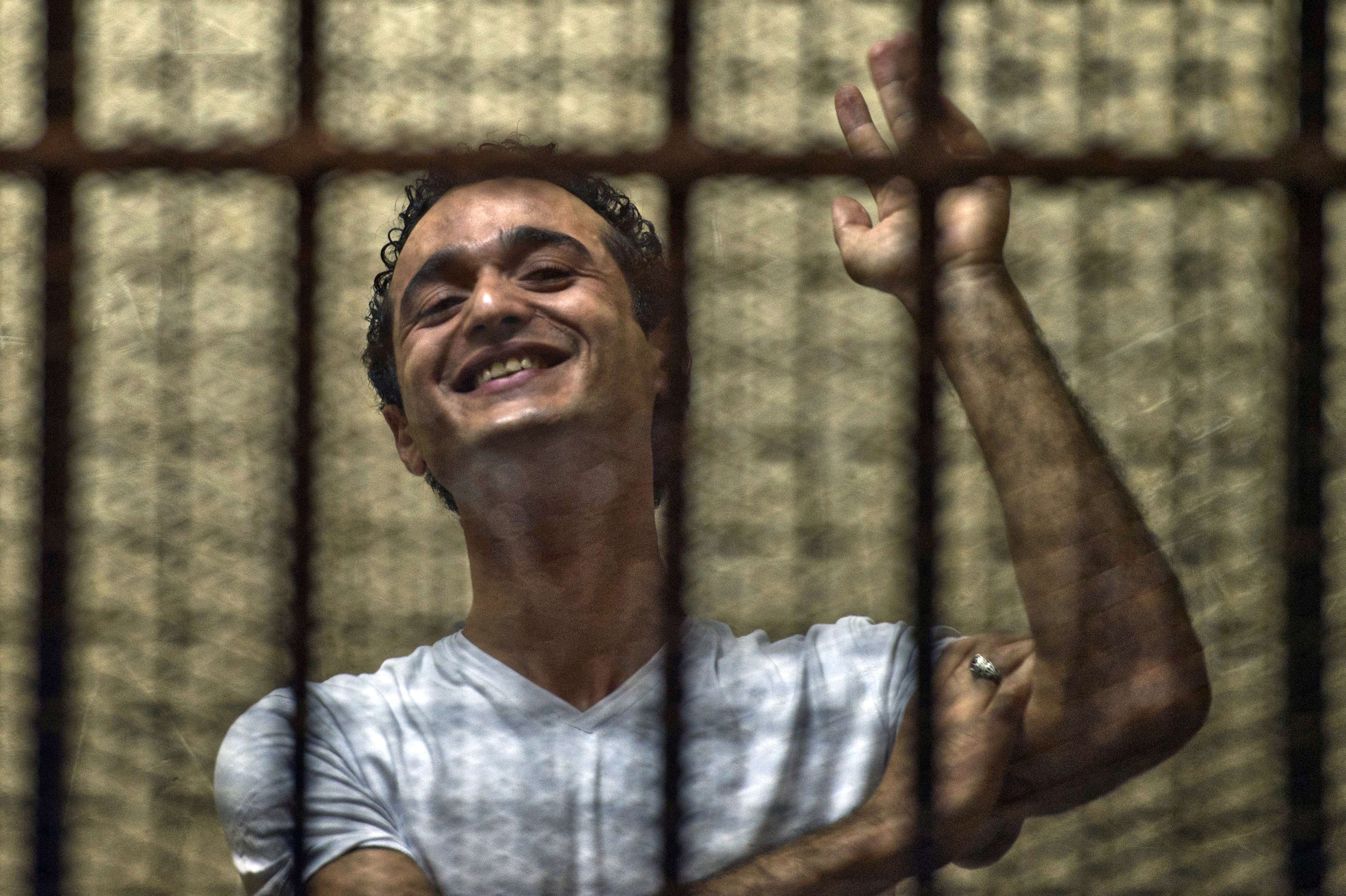 The current status of activist Ahmed Douma's hunger strike has been marred with contradictory statements. While the official Facebook page of "Freedom for the Brave" quoted Douma's family as saying he temporary suspended his hunger strike after his health deteriorated, his brother, Mohamed Douma, denied this news.
"Ahmed did not end is hunger strike…he is currently just on intravenous drip for the first time since he began the strike [on August 28]," the brother said.
"The news about Douma suspending his hunger strike is wrong…the only correct accounts have to do with his deteriorating condition and severe gastric problems," he added.
Mohamed Douma further denied that his brother was admitted to the prison hospital.
"Doctors usually examine him at his cell and sometimes he is taken to the hospital for tests and brought back to prison," Douma said.
Douma started a full hunger strike on 28 August.
He is standing trial in the Cairo Criminal Court with 268 other defendants. Douma is accused of attacking the cabinet building and security personnel as well as burning the Scientific Institute in Cairo back in December 2011.
He was allegedly one of the organisers of the sit-in, although he said that he was not present in the area when the violence started.
On 22 September, lawyers belonging to a number of human rights groups submitted a challenge to the court against the "untrustworthy" judge presiding over Douma's trial.
Last December, Douma was sentenced in another case to three years in prison with hard labour. He was convicted of protesting without the Ministry of Interior's approval under the controversial Protest Law, rioting, "thuggery", using violence against Abdeen Courthouse security personnel, and possessing melee weapons.
Meanwhile, the Arabic Network for Human Rights Information (ANHRI) said in a statement on Wednesday that there is an ongoing increase in numbers of hunger strikers inside and outside prisons.
"This is a clear indicator of the escalation of [objections] against the long periods of pre-trial detentions used [by the authorities] as a means to punish activists against the unjust verdicts… and the excessive intransigence over using the notorious Protest Law to undermine the freedom of expression," the statement said.
ANHRI called on the relevant authorities to stop ignoring the demands of jailed activists to preserve their lives, particularly after the medical condition of several prisoners and detainees has deteriorated due to their hunger strikes.
ANHRI further called for the release of all detainees and prisoners jailed under the Protest Law.