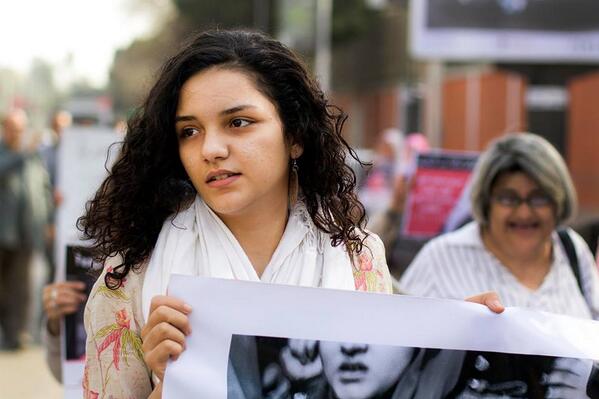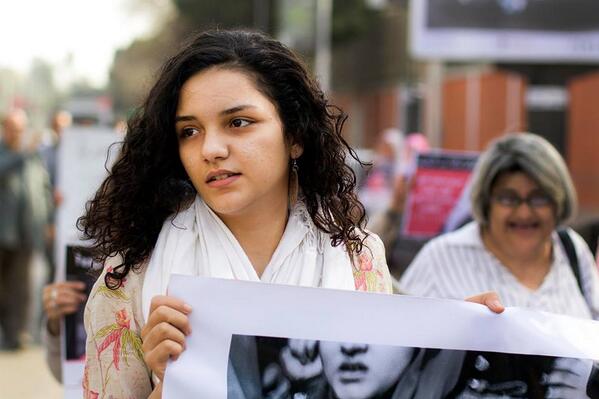 The Cairo Criminal Court postponed the verdict of the trial of a group of activists who demonstrated against the Protest Law outside the presidential palace in June to 16 October. The court ordered that the defendants are to be held in prison until the adjourned session.
The group of 22 defendants are facing counts of violating the Protest Law and the use of violence with the aim of terrorising citizens.
Several political parties and movements were involved in the protest, including the Revolutionary Socialists, Misr Al-Qawia and Al-Dostour parties.
Among the defendants is Sanaa Seif ,sister of renowned activist Alaa Abdel Fattah, and his other sister Mona Seif, who is a member of the No Military Trials of Civilians group. Both sisters and their mother started a hunger strike on 28 August.
The issuing of the Protest Law by the interim government in November 2013 came at a time of frequent clashes between Muslim Brotherhood supporters and security forces. Since the law was enacted, it has been used to build several cases against students and activists on charges of "illegal assembly".
The legislation includes restrictions on protests, marches and public meetings and requires a three-day notice for protests. It allows the Minister of Interior to move or change the route of assemblies or cancel them.