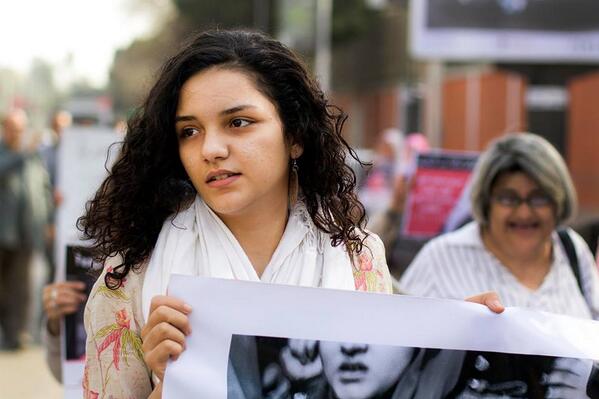 The global civil society alliance (CIVICUS) called on Egyptian authorities to "end the judicial persecution of seven human rights activists who are on trial for peacefully protesting a controversial assembly law," the group said in a statement on Wednesday.
The alliance condemned "the military-backed government's" restrictive measure on freedom of speech and the right to assemble, referring specifically to the case of the seven women who were arrested from in front of the Presidential Palace on 21 June 2014 for violating the controversial Protest Law.
"The seven women that are on trial are not dangerous vandals as alleged by security forces, instead they are victims of a heavy-handed judicial system which arbitrarily punishes its most engaged and socially conscious citizens," said Semanur Karaman, Policy and Research Officer at CIVICUS.
The statement also condemned the law restricting NGOs' abilities to receive funding from international sources, and stated that it is now "common-practice" for judges to arrest "non-violent youth campaigners that support basic democratic reforms".
Egyptian security forces have detained at least 41,000 over the past year, according to the online database, WikiThawra.
There are currently over 100 detainees on hunger strike in Egyptian prisons demanding their freedom, including Sanaa Seif, one of the young women arrested in front of Itihadiya.
.
"It is a travesty of justice to see these human rights defenders being subjected to these oppressive sanctions that are in violation of universal principles of international law," said Karaman.