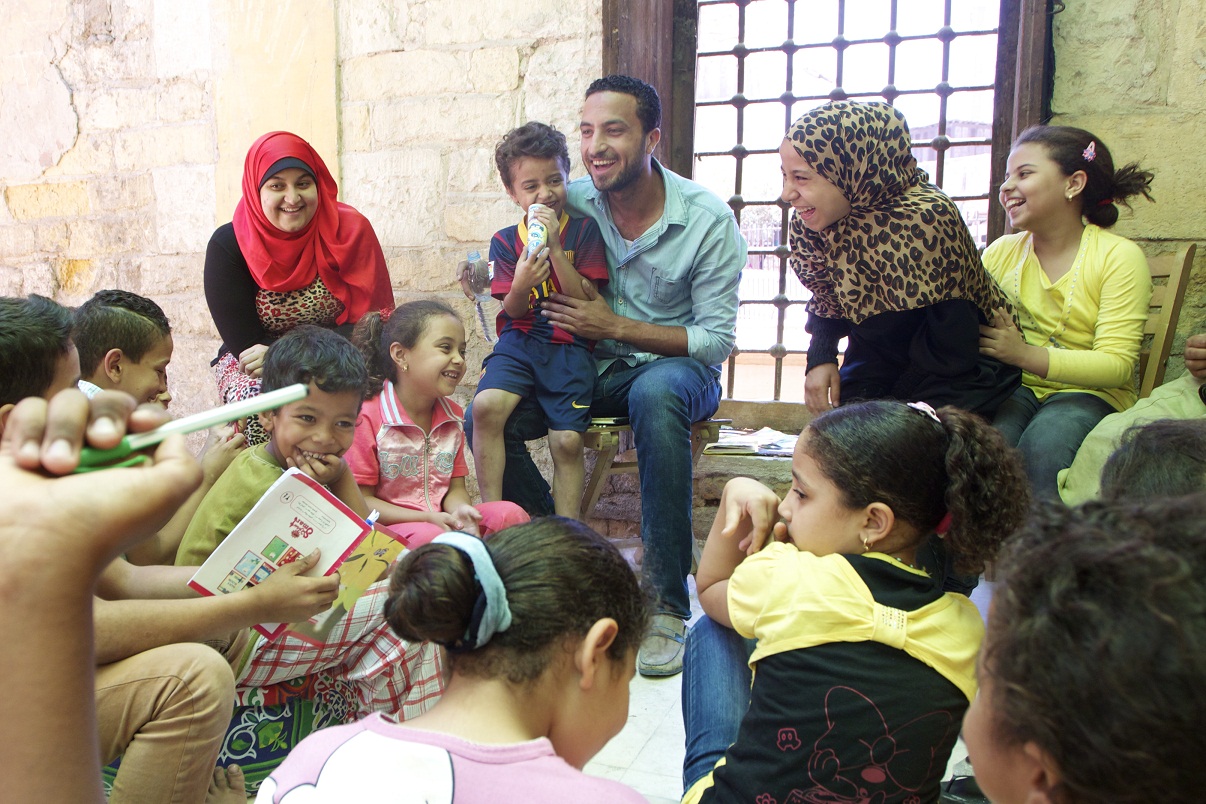 By Rana Khaled
"Beauty is in the eye of the beholder" is a phrase our ancestors used to describe how beauty standards differ from person to person and from one culture to another.
But some perceptions about body shapes are common among many women.
Recent studies have shown how obesity results in high rates of dissatisfaction in a girl's self-image, obsessive compulsive disorder, depression, anxiety and negative perceptions related to eating among overweight girls.
Egypt is on the top of a list of 188 countries with the highest number of obese women according to a report by the University of Washington's Institute for Health Metrics and Evaluation in Seattle.
Overweight girls suffer from sexual harassment, cruel criticism and many other kinds of harassment on the Egyptian street.
Bassant Ashraf Al-Qassem, a 22 year-old Mass Communications student, decided to take action and try to change this harsh reality. Under the title "Love your body, you're beautiful", she launched a Facebook campaign encouraging overweight girls to change their perceptions about their bodies. The campaign aims mainly to help them feel more satisfied and self-confident in their own skin.
As a part of her awareness campaign, Al-Qassem uses her talent to draw portraits for overweight girls in which they are shown wearing bright, colourful dresses, bikinis, skinny t-shirts. Many of the clothes in which they are drawn may expose parts of their bodies, which they may feel ashamed of in their real lives.
"I don't have a slim body and I used to listen to a wide range of insults and mockery from my colleagues in the university, random people in the streets and means of transportation and even from my own family," Al-Qassem said. "I lost self confidence, I refused to get out of my house and I stopped going to college for year and a half."
Despite her suffering, the idea for the campaign came up to her mind two months ago.
"I found out that many girls suffer from what I've experienced and I decided to paint the first picture for a beautiful fat smiling girl," she said. "But when I posted it on Facebook, it was met by a strong wave of attacks, sarcasm and mockery."
Although this was a little bit frustrating to her, Al-Qassem accepted the challenge. She launched the official campaign's page and started to post pictures and stories for many girls who experienced bad situations in schools, universities, work, public transportation or even at their homes because of their weight.
"The page attracted 20,000 subscribers in less than two weeks and I found hundreds of messages from girls and boys telling me their personal stories with obesity and their daily struggles to overcome people's criticism and stereotypes," she added.
Among the stories Al-Qassem received was a story of a caring husband whose obese wife always suspected he was cheating on her because she is not beautiful. Although he tried to help her choose bright and colourful dresses and feel more self-confident, she was the one who always preferred black cloaks, as she was brought up that fat women are a disgrace that must be hidden under dark colours, the husband wrote.
Al-Qassem also met girls who stopped going to schools and jobs because of their weight, and others who were insulted by bus and taxi drivers because of their obesity.
Family plays a crucial role in increasing or thwarting their children's self-esteem and self-confidence, as does the media that puts standards of skinny bodies, silky hair and coloured eyes to describe beautiful girls, she said.
"Some girls told me their parents used to give them money to buy diet pills while telling them we're sure it will never work," she said. "This leads to the exact opposite result as girls lose hope and feel less enthusiastic to follow any nutritional regime."
Although Al-Qassem is not against plastic surgery, she does not prefer undergoing such slimming operations because of the social and parental restrictions and pressures they suffer from, she said.
"Girls must love their bodies first in order to be able to improve its shape," she said. "When the girl becomes stronger and more self-confident, she will force all the people around her to respect her and see her inner and outer beauty."
Al-Qassem plans on organising an exhibition of her pictures at El Sawy Culturalwheel next November, where she will also hold a gathering for overweight girls from different social, cultural and economic backgrounds from different cities all over Egypt. Girls will share thoughts, points of weakness and strength in an attempt to support each other to feel more satisfied and thankful for their bodies.
"The dress code will be colourful dresses that will be decorated with flowers," she said. "I will give girls the space and freedom to express themselves and share with others the worst situations they suffered from throughout their lives because of their weight."