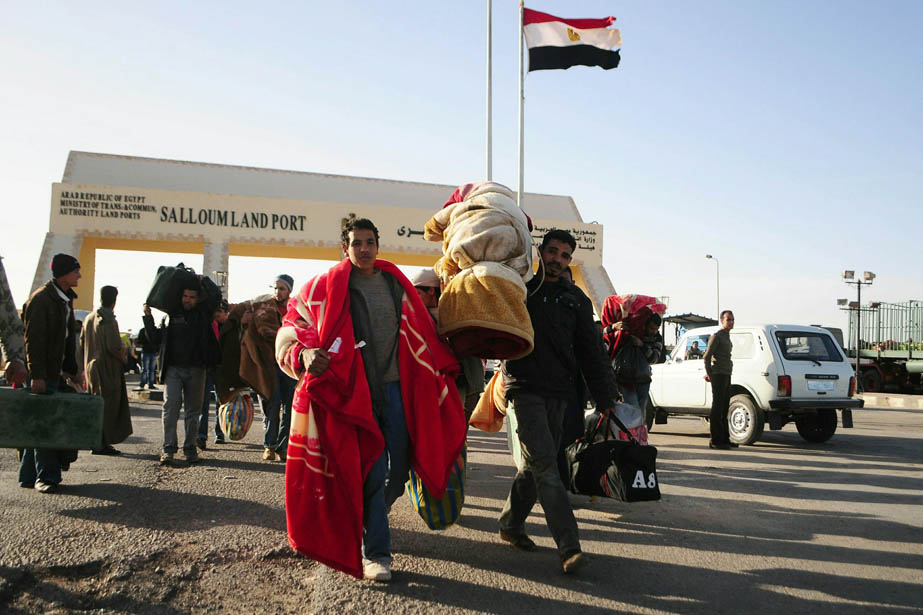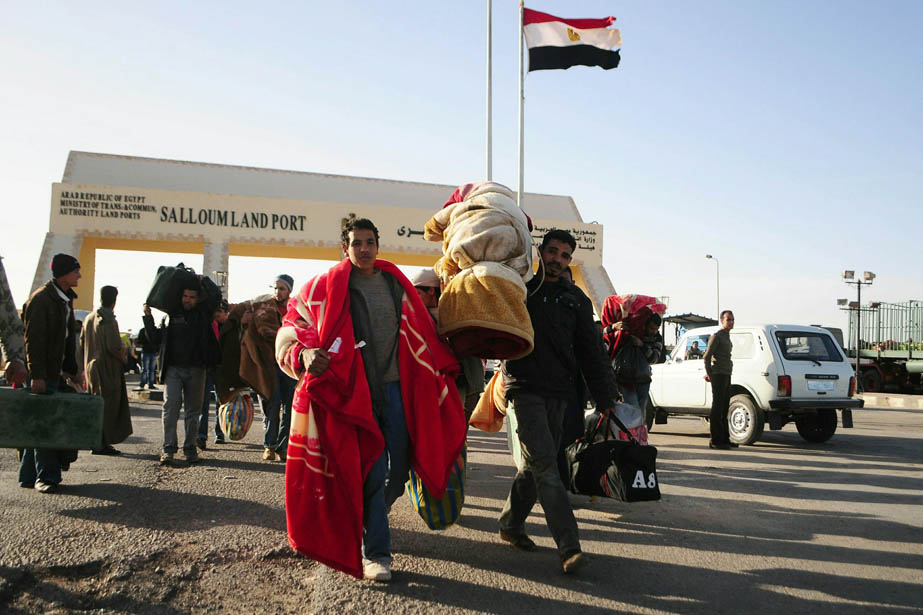 Border guards foiled an attempt by 196 illegal immigrants who were crossing the Egyptian border with Libya on Sunday.
The guards arrested the defendants who included people from 15 different governorates in Egypt, a Palestinian, and Sudanese citizens. They were caught attempting to get into Libya through desert routes near the southern city of Salloum.
They will face military prosecution on charges of being in areas prohibited to civilians.
The Ministry of Foreign Affairs also renewed its travel warning to Libya in a Sunday statement, and asked Egyptians living in Libya to exercise extreme caution and stay away from areas of tension and clashes.
The ministry renewed its call on Sunday for Egyptian truck drivers not to pass the Libyan port city of Tobruk due to the security situation. Libya's stability and security has been fragile since the overthrow of former dictator Muammar Gaddafi, and made worse by the struggle to contain militia groups that emerged during the 2011 uprising.
Militias in Libya have recently killed a number of Egyptians, including one killed in the coastal city of Sirte and the other near Tripoli. Both deaths occurred in September.
Thousands of people fled the violence, including hundreds of Egyptian nationals who were evacuated with the help of the Egyptian Foreign Ministry.
Libya and Egypt share borders where a number of agreements were previously signed to ensure the safety and security of their borders. Immigrants still flow between both countries.
In March, 60 Egyptians were detained in Libya  suspected of illegally migrating to Libya, but were released after the foreign ministries of both countries negotiated an agreement.
Armed Forces' Chief of Staff Mahmoud Hegazy met his Libyan counterpart Jadallah Al-Salihin in June to discuss common efforts to secure Egypt's western borders. They both discussed the measures required to halt illegal border crossing and smuggling between both countries.