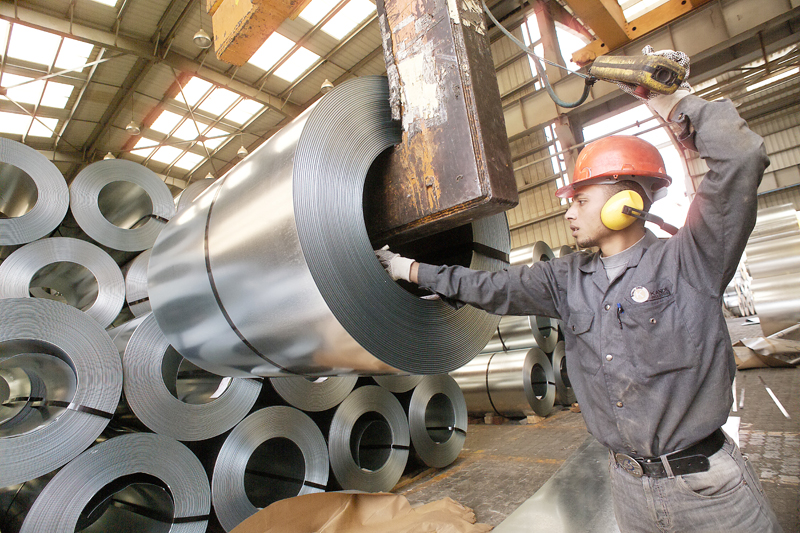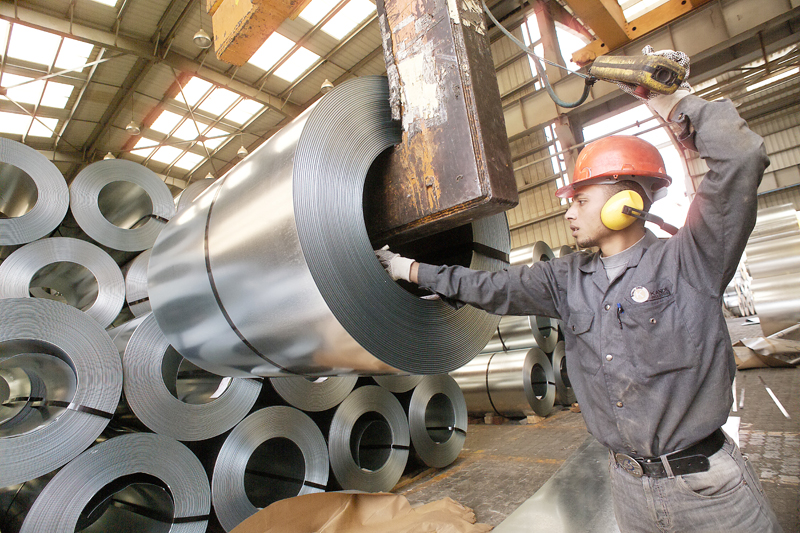 Two steel companies have lowered their prices in an attempt to increase sales in the domestic market, according to the Executive director of the Chamber of Metallurgical Industries Mohamed Hanafi in a statement to the Daily News Egypt.
EZZ Steel's have lowered their prices by 43 EGP, and Suez Steel have lowered their prices by 27 EGP.
Domestic producers have been suffering from a decline in sales of steel in recent months. According to Hanafi, in the past few months, imported steel comprised 25-30% of market sales, compared to the previous market share of between 10-25% for imported steel.
A decree was issued by Minister of Industry and Foreign Trade Mounir Fakhry Abdel Nour on 14 October 2014 where he said that the decision to impose temporary protection fees on imported steel was made to protect the steel industry in Egypt from a significant increase in steel imports.
An investigation is currently held to monitor the effect of imports on domestic steel. After a 200 day period, if it was proved that imports do have a negative effect on local steel producers, the decision to keep protective tariffs will be extended for two to three years and the percentage of the protection fees will increase by 10 to 15%. If no harm were detected, the decision will be eliminated and Egyptian importers who paid extra fees will be reimbursed.
Hanafi also added that Egypt is not the only country who imposes fees on steel imports and that other countries are currently following the same trend, saying that Canada is adding surcharges on Turkish steel.