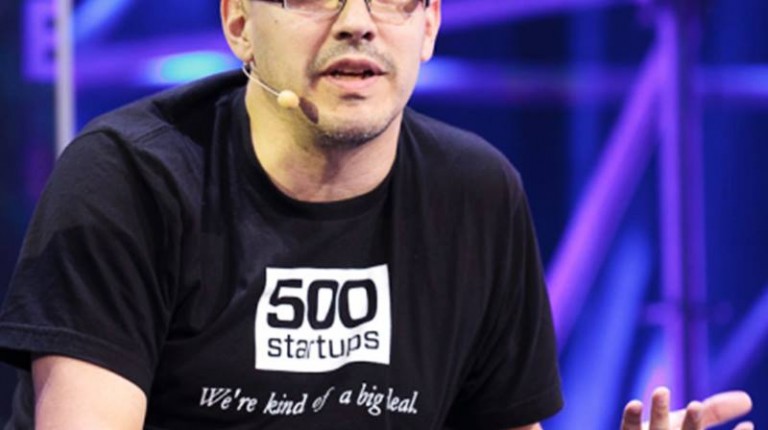 By Menna Samir and Mohamed Alaa
As investor and co-founding partner of Silicon Valley venture capital seed fund and start-up accelerator, 500 startups, Dave McClure talked to Daily News Egypt to explain his interest in the Egyptian market. He also outlined the investments his company has already made and the process of selection that potential candidates go through.
How are you planning on helping start-ups in Egypt?
Egypt is a very big country with growing opportunities so we think that there are a lot of entrepreneurs here that we'll be able to explore, create businesses and we'd like to be part of that.
Do you see that there are start-ups in Egypt that have potential?
There are 90 million people in this country, there's got to be some start-ups who have got their act together.
What do you think is missing in the Egyptian market when it comes to start-ups?
Probably a lack of investing capital that's available. Probably a need for more mentorship and experience in the region but I think that's probably manageable, but I don't think that there's too much missing. People make excuses about waiting for things to be perfect and so, but I think you've got a very fast growing country and lots of people interested in buying products and services.
Don't you think that there are some obstacles in Egypt that may not be available in other countries?
Yes, sure;one obstacle is that there are political revolutions going on every year or two. But we have a company that we invested in that was born during the revolution and they're doing a quarter million dollars a year in revenue and they're profitable now, so there are problems but entrepreneurs solve problems.
Are you considering cooperating with venture capitals such as Sawari ventures and OT ventures?
Yes, pretty much everywhere we invest internationally; we work with other funds and angel investors and entrepreneurs. So we prefer to invest alongside other smart people who have got more experience in the region than we do.
And specifically in Egypt?
We've invested in some Sawari ventures and Flat 6 companies, we've invested with Fadi Ghandour. I don't know all the investors in Egypt, we're still getting to know everyone but we've made three investments so far.
How much did you spend on those investments?
About $100,000 each.
What are the sectors that you are interested in?
We're pretty broad; we're looking at a number of different consumer commerce companies, a fair amount of SaaS businesses, educational-based businesses, and digital health care, a lot of things that you search on social and mobile platforms to get to customers. We generally prefer transactional models or subscription models. As we don't do as much on the advertising side, we have a very broad range of companies that we invest in, but we look for capital efficient businesses that don't require a lot of money to get started. We look for businesses that can probably get to sustainable levels of revenue within a year or two.
Was there a project or a company that you invested in lately in Egypt?
Yes we actually just made an investment in a company called "Alwafiyat", which is doing online funeral listings and services. They're actually coming over to California to work with us in our incubator for a few months and then probably come back over after that.
How much did you invest in the "Alwafiyat" project?
About $100,000.
So in all the projects you put the same amount of money or does it vary from one project to another?
Not always, it varies, sometimes between $25,000 to $250,000 but usually around a $100,000.
On what basis do those variations occur?
We have a minimum check size and a maximum check size and we vary between those two amounts based on the opportunity and what we think is the value. If we think it's really great then we get greedy and write a bigger check, if we're not sure we write a smaller check. We usually make decisions based on whether the companies have already pushed the product out the door and whether they already have customers so we're not in general investing in concepts, we're investing in companies that have products or services that are in the market.
What is your selection process?
We have two different types of processes. We have an accelerator programme that we run in three different cities, each of those runs about four months, we accept applications for our US programme maybe around 500 to 1,000 applications. We review some of those with our team and our mentors, and we cut that down to about a 100 that we talk to either over skype for a video or Google Hangouts or we meet them in person. Out of those 100, we pick the top 30 that we think are interesting; we usually do an interview about 15 to 20 minutes, and we try to understand what the basic metrics of the business are, whether they have any revenue, whether they have users, and what the growth rates look at.
What's the cost of acquiring customers and revenue generated?
We sort of make a guess about whether we think that business is going to have potential, so that's one way that we select. That's kind of more similar to maybe how universities select students. Then we have a different method which is when people are referred to us from other founders or mentors or investors that we know. Those companies may be further along or may be raising a larger round, and we try and make a decision about whether we think the evaluation is reasonable and whether we think the business is working; those we have maybe on a one-off basis decisions that we make and probably every month we do about 20 or 30 investments. So maybe half through our accelerator programme and half through this seed stage selection.
Is it possible to make a final decision about an investment only after one meeting?
Sometimes we do that not all the time, but probably for us more often we do one or two meetings. We try and make decisions relatively quickly as we kind of know what we're looking for. We're not always right but we have a pretty simple filter for which companies we think are going to be good candidates.
Who are the players in making the decisions? What are their roles?
We have got 12 team members that are making investment decisions, most of those have been working with us for at least a year or two. We hire people who we think are smart, and we hope they have strong opinions in different areas or skills and expertise, some are more experienced in mobile, some are more experienced in enterprise and some are more experienced in consumer.                                                     We try to have a diverse group of people making those decisions; our team is about a third non US, we speak about 10 to 20 languages, so it's a pretty broad group of people.