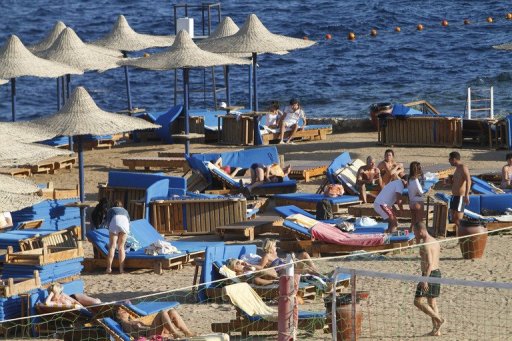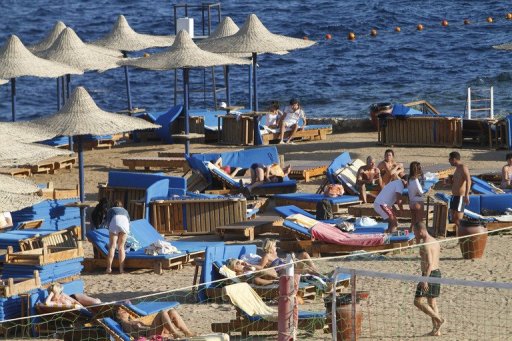 The number of tourists who visited Egypt during August increased by a rate of 76.7% compared to the same period last year, according to a report issued by the Central Agency for Public Mobilization and Statistics (CAPMAS).
The number of tourists who visited Egypt in August numbered 997,000 compared to the 564,500 that visited during the same period last year, according to the report.
Tourism Ministry Sub-Accounts Unit Head Adela Ragab said: "Indicators from the past three months are very promising and demonstrate that Egypt is on right track to tourism recovery," adding that the Ministry of Tourism is aiming for a restoration of 2010 indicators by the end of 2015 as Egypt witnesses a return of stability.
Tourists largely stayed away from Egypt last summer as many countries issued travel warnings due to turmoil and violence in the streets following the military's ousting of former president Mohamed Morsi in July 2013. In July and August a series of clashes resulted in the deaths of hundreds of pro-Morsi supporters on the streets, culminating in the deaths of probably more than 1,000 people killed by security forces during the violent clearance of the pro-Morsi Rabaa Al-Adaweya sit-in, according to Human Rights Watch.
CAPMAS reported that the rise in tourism this August to an increase in tourism arrivals from the countries of Eastern Europe worth 152.6%. Russia in particular witnessed a 179.7% increase in tourism from the same period in 2013, and many governments recently lifted travel warnings issued for the Sinai Peninsula.
Europe represents 72% of total inbound tourism to Egypt annually, according to Ragab.
Daily News Egypt revealed that the ministry intends to participate in 19 tourism exhibitions and fairs in Europe during fiscal year (FY) 2014-2015 to increase tourist arrivals.
Ragab believes that one positive development that must be focused on is that spending has increased from $63.3 to $73.3 per night in recent times which will increase revenues at the end of the year.
The number of nights spent by tourists in August also rose by 46.3% to reach 10.7 million, compared to 7.3 million nights recorded for the same period last year.
The report mentioned that tourists from Eastern Europe led the growth in nights per stay by 42%, Western Europeans by 31.9%, and Middle Easterners by 18.1%.
The number of tourists arriving from Arab countries reached 195,300 – up from 101,000, representing an increase of 91.6%.
Ahmed Shoukry, Head of the International Tourism Sector at the Tourism Activation Authority (TAA), said that the marketing campaigns undertaken by TAA in the Gulf countries as well as Jordan have contributed to the growth of tourist arrivals from the UAE, Saudi Arabia, and Jordan by 400% over the past three months.
According to the report, the average stay for tourists rose from 9.8 nights in August 2013 to 10.3 nights in August 2014.