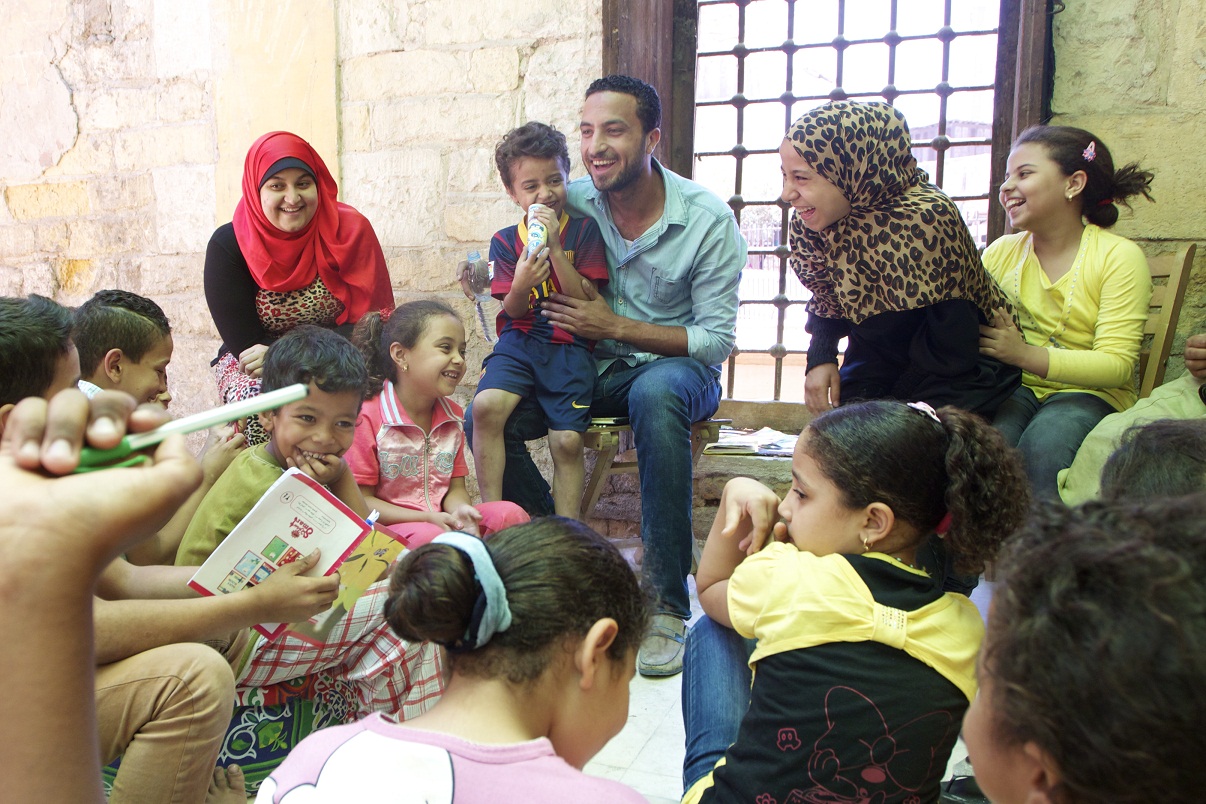 A graffiti picture shows a pretty long haired, naked woman crucified in agony, staring to blankness in a surrendering look. Her heart is open to everyone, with a lot of craving eyes around her trying to steal as many looks as possible at her body.
This is one of many eye-catching portraits featured in the "Bela Hawagez" (No Boarders) exhibition, which is organised by "Love Matters", a platform providing people with information about sex.
The exhibition discusses love, relationships and sex away from  cultural taboos through graffiti pieces that reflect how society perceives these topics. The exhibition is the first offline event for the Love Matters website.
"There are a lot of borders that need to be broken down in society," said Ruth Vandewalle, researcher at Love Matters Arabic. "Not only sex wise, but all the borders society created."
By relating to sex in some pieces, the exhibition aims to raise people's awareness and encourage them to speak out and think about the topic in an open-minded way.
"Most youth find no [trustworthy] source to get their sexual knowledge from," Vandewalle said, explaining that society plays a strong role in enhancing their ignorance. "It's always inappropriate and forbidden to talk about these topics, and people forget their needs for such a thing."
Thirteen artists took part in drawing the graffiti pieces exhibited at "Darb 1718", an art centre in Old Cairo. The artists expressed their point of views about harassment and taboos that people in Egypt usually face.
"I drew how Egyptian women suffer in our society," said Bassant El-Bayoumi, one of the participating artists in the exhibition. "They have to defend and protect themselves all the time along their normal personal growth process, while males see them only as a sex object."
The pieces criticise the cultural perception of what is s considered a "red line".
"Sex is a way of enjoying life for both partners, not a way for a partner to use the other for his own benefit," El-Bayoumi said.
"Bidoun Hawagez" is open to the public from October 22 until November 3 at Darb 1718. Address: Kasr El Shama' Street,  Al Fakhareen-, Old Cairo, Behind The Hanging Church.
Nearest Metro Station: Mary Girgis. Working Hours: 10 am- 10 pm